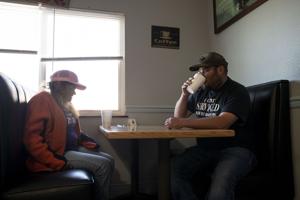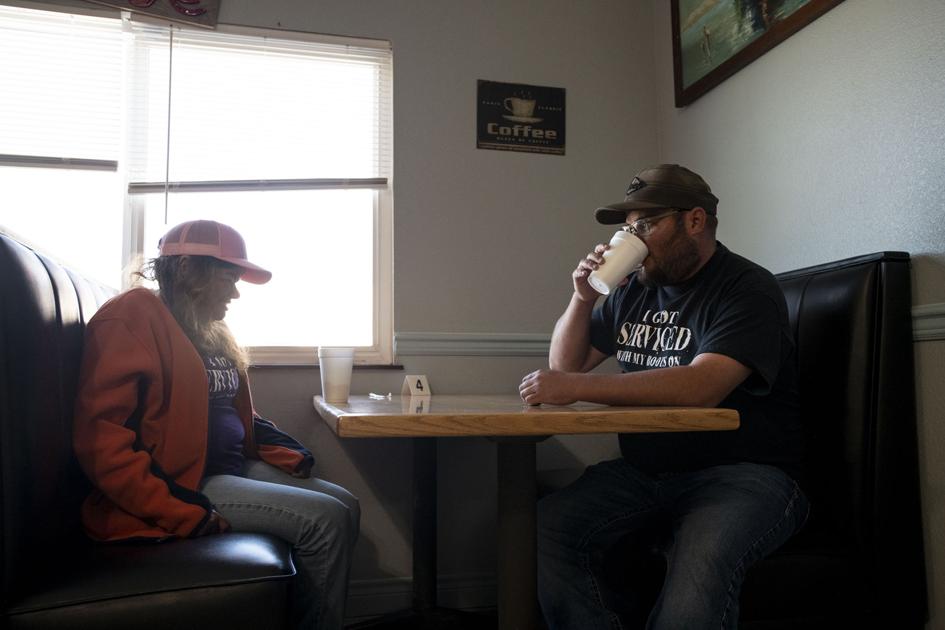 El Paso County commissioners voted Thursday to ask the state for a waiver that would allow local restaurants and coffee shops to resume serving patrons with safeguards to prevent further spread of the coronavirus.
The action was welcomed by the industry, with a spokesman saying restaurant owners need a way to save their livelihoods and still protect the public's health.
"I think moving forward, there's going to have to be a lot of personal responsibility to battle this virus," said Greg Howard, president of Pikes Peak chapter of the Colorado Restaurant Association. "But as a business owner and operator and an industry leader, I know that we take this very seriously. The last thing we want to do is go backwards."
The request, approved unanimously, comes as the state moves cautiously toward reopening its economy, allowing salons and retail stores to open their doors with restrictions on the number of customers allowed at any one time.
Restaurants, bars and gyms were among the first businesses shuttered in mid-March when Colorado was one of the nation's early hot spots for the disease.
Since then, restaurants and some bars have been limping along by offering takeout service, with some owners reporting business dropping 75% or more.
But the strain was beginning to show, with one south downtown Colorado Springs brewery, Iron Bird, announcing its permanent closure this week. A Castle Rock restaurant, C&C Breakfast & Korean Kitchen, defied the state order with a packed house on Mother's Day. Officials shut it down afterward.
Local health officials expect a decision from Gov. Jared Polis within a week. Regardless, the exemption would not allow bars, brew pubs and distilleries to reopen.
Under the proposal, restaurants will be allowed to seat up to 30% of capacity during the week and up to 50% Friday through Sunday with a cap of 50 people. Seating must allow for customers to be 6 feet away from others.
Restaurants are encouraged, but not required, to keep a record of the name and phone number of at least one adult from every party for at least 21 days so that the public health department can do contact tracing if someone is later found to have the virus.
The restaurant's staff can also voluntarily keep track of table assignments and departure times to help in the department's investigation.
If a case is identified, state law mandates that a restaurant must cooperate with the health department in its epidemiological investigation.
Howard called the waiver "a step in the right direction," noting that some restaurants have not received any financial assistance.
Most local restaurants already have a system to collect information for reservations, he said, and he thinks that most restaurants would be willing to collect the information as a way to protect their staff and patrons if an outbreak is identified.
"This is so that if there is a problem, we are not part of it, we are part of the solution," Howard said.
The wavier —which was developed with guidance from the Pikes Peak chapter of the Colorado Restaurant Association and the Economic Development Chambers Recovery Council — must be approved by the county's hospitals before it is sent to the governor.
If it is approved by the state, the health department will issue a public health order permitting restaurants to reopen if they choose to, said Lori Seago, an attorney for El Paso County Public Health
Other stipulations included keeping the table bare, removing items like salt and pepper shakers that are touched often, using single-use menus, and replacing tablecloths in between parties. Groups will be limited to 10 people or less and must be from the same household or social group, the waiver states.
Commissioner Cami Bremer conceded the requested waiver won't suit every restaurant in the county.
"…This is a compromise that people are willing to go forward with right now and I think that is perhaps more important than getting it perfect," Bremer said.
If two or more probable or confirmed COVID-19 cases are associated with a restaurant in a 14-day period, the health department can request a closure long enough to conduct an outbreak investigation and work with the restaurant to devise a plan to safely reopen.
Fourth Judicial District Attorney Dan May discounted the need for criminal prosecutions to enforce compliance, noting the health department has the power to suspend licenses.
El Paso and Teller counties have not issued any tickets for disobeying safer-at-home guidelines, May said.
The board also unanimously approved an intergovernmental agreement between the county and Colorado Springs regarding the CARES Act Local Distribution.
Jeff Greene, chief of staff for Mayor John Suthers, said the funds would primarily be allocated toward public safety in fighting COVID-19.