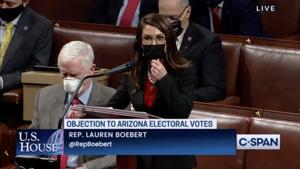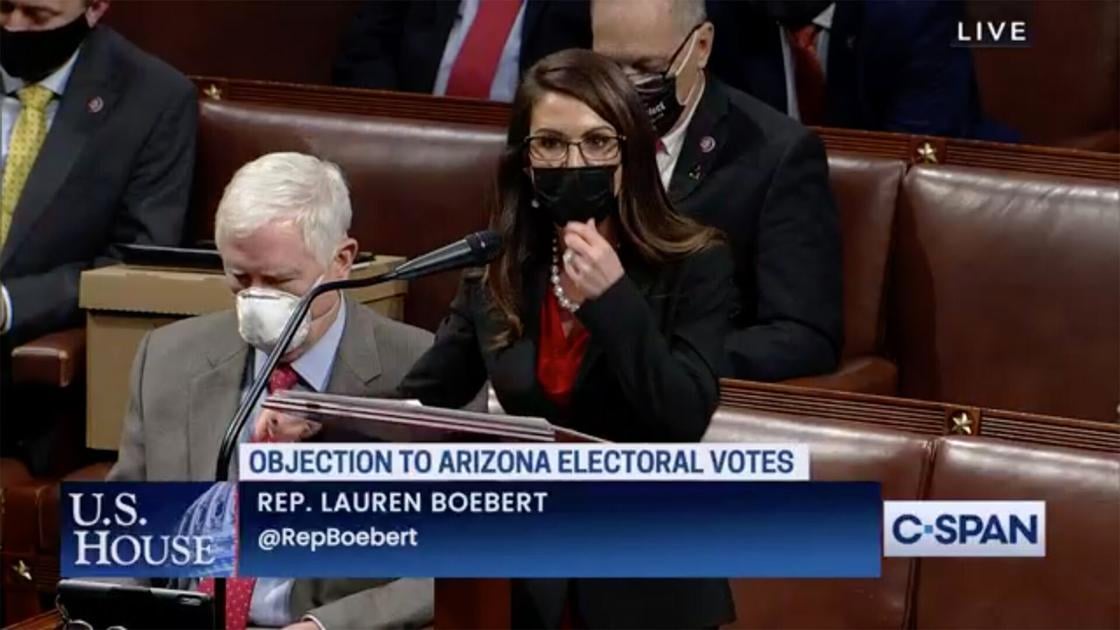 A Thursday letter signed by state and local government elected officials to U.S. Reps. Lauren Boebert, R-Rifle, and Doug Lamborn, R-Colorado Springs, is demanding their resignation for their roles in what took place Wednesday in Washington, D.C.
The letter said the two lawmakers "have betrayed the trust of Colorado voters by helping incite violence against the body you were elected to, a body designed to serve us. By endorsing the president's unsubstantiated and repeatedly debunked, discredited, and false claims of voter fraud, you encouraged and tacitly endorsed the actions of these terrorists and threatened the basic foundation of our democracy."
The letter claims Boebert and Lamborn "are directly responsible for the destruction and mayhem that engulfed the U.S. Capitol and American democracy yesterday." It also noted that Boebert had posted a video, purportedly showing her carrying a gun down the streets of Washington, D.C. which has earned her attention from the city's police chief, who said he would warn her about the city's ban on open-carry of firearms. A Boebert spokesperson told The Washington Post the congresswoman was not actually carrying a gun during the video filming.
On her Twitter feed Wednesday, Boebert posted "Today is 1776," although she later denounced the violence that had taken place at the Capitol.
The Aurora Sentinel also published an editorial Thursday that called on the pair to resign.
Lamborn's office declined to comment and attempts to reach Boebert Thursday were unsuccessful.
Signatories to the letter include seven Democratic members of the Colorado General Assembly, City Council members in Aurora, Broomfield, Denver and Edgewater; former Democratic U.S. Senate candidates Trish Zornio and Lorena Garcia, and two dozen progressive organizations, including unions, Planned Parenthood and ProgressNow Colorado.