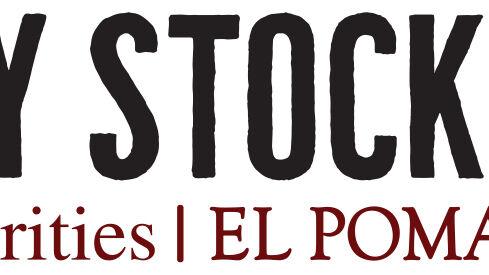 The Place's mission to end youth homelessness with outreach, temporary shelter and housing remains the same 21 years after the organization was founded.
"Our Vision is that all Colorado youth have safe housing, supportive relationships, and the opportunity for self-sufficiency and success," their website states.
"The ultimate goal is to end youth homelessness in El Paso County," said Nastassia Idahosa, development officer for The Place.
The Place, which is the only area nonprofit that supports homeless youth, offers three programs — an outreach program, a 20-bed youth shelter and a housing program. Through these programs, young people ages 15 to 24 receive education and employment support, health care, case management, life skills courses, meals and more.
The outreach program builds relationships with youth and gives them essential items — from clean socks, to HIV testing, to water. The Place's shelter is the only licensed youth shelter in Colorado Springs and often runs at capacity, according to Idahosa. At the shelter, youth ages 15 to 20 receive meals, clothing and health referrals and support. Their housing program helps youth live safely and helps them to build their long-term self-sufficiency.
"Especially with outreach — but this goes for all of our programs — it's a long-term commitment of building trust. A lot of their situations have to do with having an untrusting adult in their lives," Idahosa said.
Young people can become homeless for a variety of reasons, according to Idahosa.
"A lot of it comes from economic hardship, especially those over 18. Colorado Springs is a very expensive place to live if you don't have the support," Idahosa said. "For our younger youth, (some) get kicked out of their house because they're LGBTQ, some experience substance issues, mental health issues, emotional, physical abuse from their families. For some youth, it is a choice to be homeless because they live in such hostile environments."
The number of homeless youth in our community can surprise people because they aren't visible, according to Idahosa.
"You don't see the youth as you're driving down the street. We call the youth hidden (homeless])" she said. "It's a dignity thing. They don't want to be seen by their classmates. They're just off trying to protect the last bit of respect they have for themselves."
In 2000, The Place was founded in response to the need area nonprofits saw for support for runaway and homeless youth in the Pikes Peak region. Originally, it was called Urban Peak Colorado Springs and was a part of Urban Peak Denver, but in 2019 the organization became a separate entity and was renamed The Place.
Since its inception, the organization has helped an estimated 7,650 young people, and one in three youth engaged in their shelter and outreach programs permanently exited homelessness. Eight out of 10 youth who entered their housing program have maintained a stable home after leaving the program.
Idahosa points out that helping youth leave homelessness prevents chronic adult homelessness, which saves the community money in services. A chronically homeless person costs taxpayers an average of $35,578 per year, according to the National Alliance to End Homelessness.
"Our youth are our future and we need to take care of them, so they feel they have the support of our community. These people are going to be taking care of us one day," Idahosa said.
Idahosa said the community can help in many ways — monetary or in-kind donations like water or socks, participating in their Off the Street Breakfast or Night Out Project, volunteering or helping to spread their message on social media.