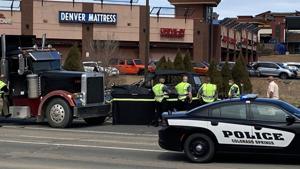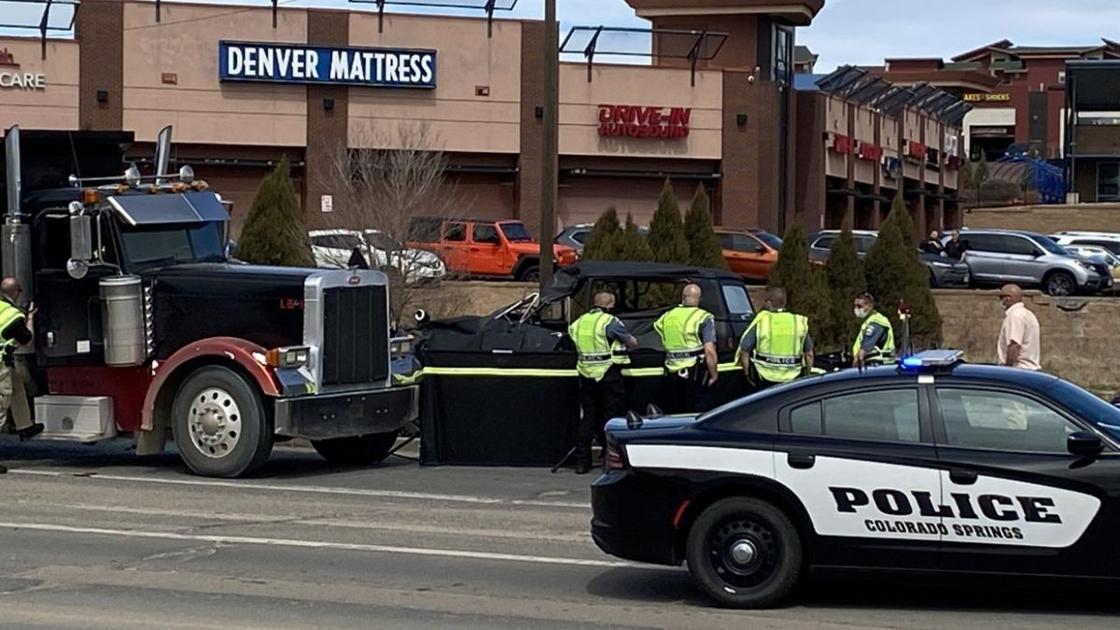 Westbound Barnes Road at Powers Boulevard and eastbound Barnes Road at Rio Vista Drive in Colorado Springs are closed Friday while police investigate a fatal crash.
Colorado Springs police say a "Bronco" was heading southbound on Powers and ended up in the right lane, hit a dump truck and rolled. The crash was reported shortly after 11 a.m.
The driver of the "Bronco" was reportedly ejected and killed. No one else was injured in the crash.
Serious injury crash WB Barnes west of Powers, all WB lanes of Barnes blocked.

— Colo Spgs Traffic (@CSTMC) April 2, 2021
Police say the road will be closed for awhile while they investigate.
Click or tap here for local road and traffic updates.