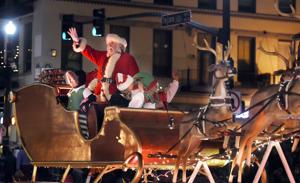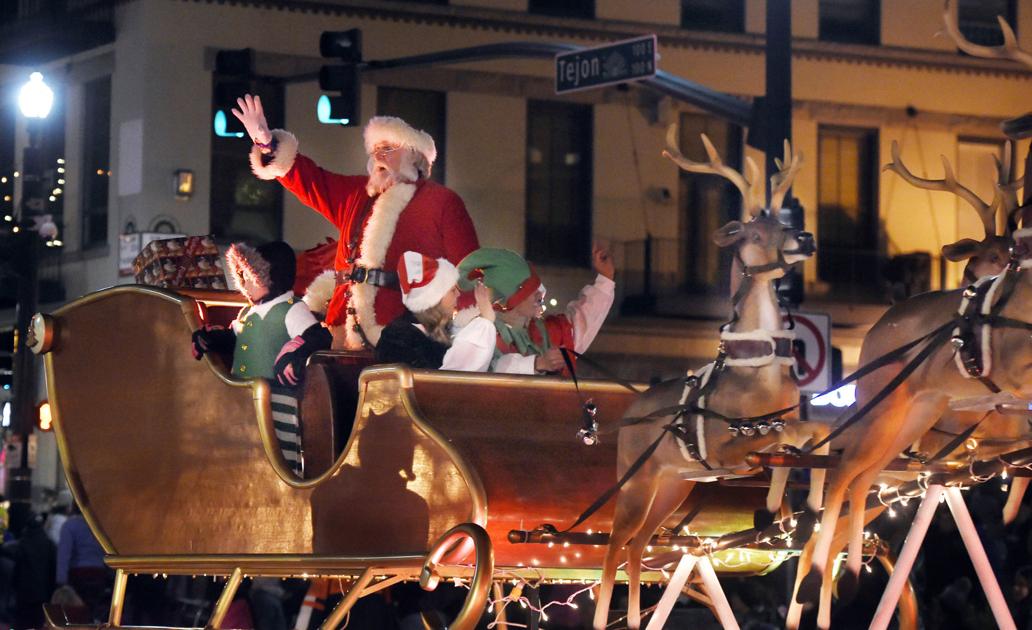 35th annual Festival of Lights Parade
When: 5:50 p.m., Saturday
Where: The parade will be on Tejon Street and will start at St. Vrain Street and proceed south to Vermijo Avenue.
Price: Free, with donations accepted online; coloradospringsfestivaloflights.com
Parking: Parking lots and garages are within walking distance of the parade — City Administration Building garage, 130 S. Nevada St.; Bijou Street/ Cascade Avenue garage, 215 N. Cascade Ave.; Kiowa Street garage, 127 E. Kiowa St.; Plaza of the Rockies garage, 111 S. Tejon St.; Antlers Hotel, 4 S. Cascade Ave. Do not park at the hooded meters during the parade as you will be towed.
In case you haven't started celebrating the holidays, consider this your cue.
When the Festival of Lights parade steps off Saturday in downtown Colorado Springs, it will signal "go time" for Christmas festivities, according to executive director Terry Collinson.
"It starts people's Christmas season in a positive way," Collinson said. "It's a way for people to get into the Christmas spirit."
And this year's parade is stacking up to be bigger than ever.
"We've got so many units, it's going to be bumper to bumper," he said.
By units, he means floats, dancers, bands and other festive entities (including Santa) marching down Tejon Street. In total, there will be 92 and they will be led by the parade's grand marshal, Mayor John Suthers.
That number includes a dozen new floats.
The 35th annual parade, which this year comes with the theme "Home for the Holidays," will likely bring more than 50,000 spectators to downtown , Collinson said.
"So many people watched it when they were kids and now they're bringing their kids," he said. "It's a generational thing."
On the same day is the free Festival of Lights Family Fun Day, featuring crafts and magic, music and dance performances at the Colorado Springs Pioneers Museum, 215 South Tejon St.