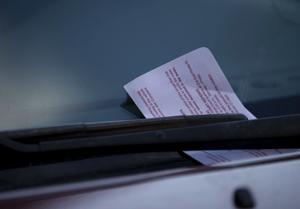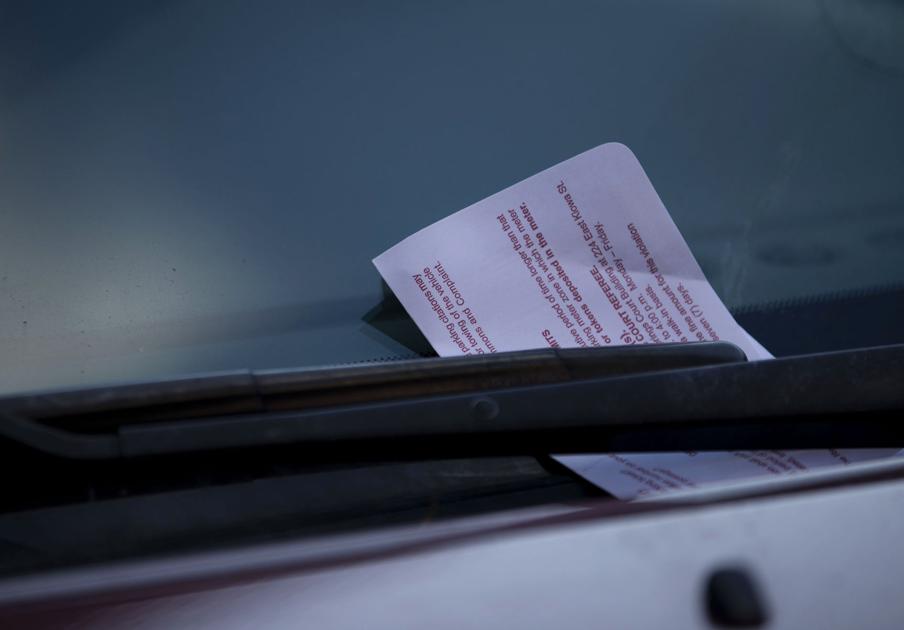 Kimball Bayles returned Jan. 4 from a long family vacation, and he missed the rumblings of big changes in downtown parking. He has a keen interest in those changes. He's one of the few in America who can say he owns a downtown movie theater.
For decades, residents of Colorado Springs could drive downtown at night and Sundays and park for free. Those decades of parking bliss ended this month. You now have to pay to park from 7 a.m. to 10 p.m. weeknights and from 1 to 10 p.m. on Sunday.
Let's just say Bayles, who owns Kimball's Peak Three, is not happy, but this is no surprise. I have yet to meet anyone who leaps with joy when talking of changes to our downtown parking.
"We're not Denver," says Bayles, 1971 graduate of Wasson High School. "We're punishing people for coming downtown. We're saying, 'We catch you, we're going to give you a ticket.' My customers, if they get one of those tickets, they are going to Tinseltown."
Tinseltown is a cinema complex blessed with oceans of free parking.
"You know, what they are doing is killing their sales tax revenue," Bayles says of Colorado Springs politicians.
"They don't see what they are doing here. You can't punish people for coming downtown.
"… You know, this so ridiculous. It hurts everybody, of course it does. Who benefits?"
That's a good question, Kimball.
The city went too far in too many ways. Taking the meters to 9 p.m. would have been more than enough, and Sundays should remain free.
I take these changes personally. I enjoy visiting with Ivan Srnka the expert bartender at the downtown Jose Muldoon's or savoring a flight at Odyssey Gastropub or listening to Sunday afternoon Irish music at Jack Quinn's or sitting among thousands listening to the Philharmonic or…
I grew up in Denver and visit there frequently, which delivers expertise on the frustrations of street parking. I don't mind paying a few dollars to park a few hours.
The frustration arrives when I pay $25 to park two extra minutes. In Denver, if you return to your car 39 seconds after the meter expires, a $25 ticket almost certainly is waiting for you.
Bayles is correct. Parking tickets will chase Springs residents straight out of downtown to more boring destinations that are more welcoming to cars.
Of course, this is a complicated discussion. Scott Lee serves as parking director of the Colorado Springs Parking Systems Enterprise. Lee believes the changes to parking meters will lure more Springs residents downtown.
More metered spots will be available, he says, because fewer downtown employees will be using them. This, in turn, will be good for downtown merchants. Customers, not employees, drive revenue, Lee says.
Fortunately, the city eased a bit of the parking pain. The solution will help, if not eliminate, the parking-ticket problem.
The city, starting Jan. 10, allowed cars to park four hours instead of just two at downtown meters after 6 p.m. This will allow plentiful time to park, eat dinner, see a movie, savor the Philharmonic or listen to music at a downtown venue.
Nathan Newbrough serves as CEO of the Colorado Springs Philharmonic, and he obsesses over details. He wants every step of the Philharmonic experience to be "amazing." The lobby. The seats. The music.
"We want an exceptional experience for our patrons from the moment they arrive downtown," Newbrough says.
A parking ticket would not be part of an exceptional experience.
On Thursday, Newbrough negotiated with Lee to push the two-hour limit to four hours.
"It's really important to us," Newbrough says. "We want our patrons to be able to arrive early, go to dinner and listen to the Philharmonic. We don't want them to be limited."
The downtown changes were going to come. The city needs millions to improve parking garages. The city is exploding in growth.
Still, those were blissful years of free downtown parking. I already miss them.