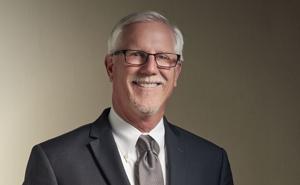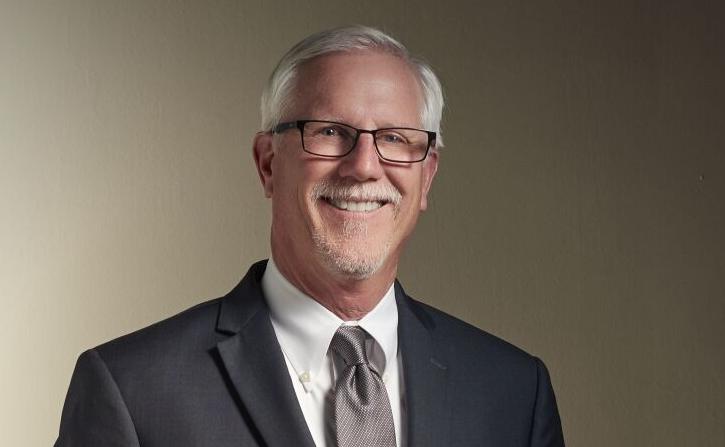 Flags at Colorado Springs Municipal Court will be lowered to half-staff Friday to honor a defense attorney and longtime Colorado Springs Teen Court mentor who died last month.
William Duven, of Monument, died Nov. 15 due to complications from cancer, according to his wife, Susan. He was 63.
Duven was a longtime supporter and volunteer of Colorado Springs Teen Court who devoted his time and legal expertise to working with Teen Court student attorneys, according to a statement by the Teen Court staff on an online fundraiser created to honor Duven.
"He exemplified the 'mentor' of volunteering as a mentor attorney and was always willing to help provide guidance to every teenager he worked with," the statement read. "… His energetic, lively spirit resonated with every kid that he interacted with. He always brightened everyone's day with his sense of humor and his incredibly contagious laugh."
During his memorial service, which was streamed online last month, his children remembered their father's "goofy tricks," their aspirations to win Food Network's "Chopped" cooking competition, and his compassion for others.
Friends and family remembered Duven for his "contagious smile," "infectious laugh," and love for life, according to dozens of comments posted on an online obituary and memorial page.
"Bill jampacked joy into everything he did every day," friends Lynne and Scott Anderson wrote, remembering "wedding dance-offs" with Duven and his limbo skills.
His courthouse colleagues remembered him as an advocate to many.
"I'll miss seeing him at court; his wide smile and quick wit, in addition to his impressive advocacy skills, never failed to brighten the day," wrote Lin Billings Vela, a 4th Judicial District Court judge.
Christian Schwaner, a local criminal defense attorney wrote: "Bill loved life so much that it actually rubbed off on you. People will talk of his great personality, his immense love of his children, his immense love of his wife and these were all so true, but he was also one hell of an attorney."
Pat Mika, a local defense attorney, called Duven "a great advocate" and a "go-to guy" for advice on tenant law.
"Bill always went out of his way to say high and visit even when he was racing back and forth between courtrooms," Mika wrote. "… This will be a hard loss for a long time for me."
Duven, a Nebraska native, moved to Colorado Springs and opened his own law practice in 1983, according to his obituary. He specialized in criminal defense and landlord-tenant law. For the last seven years, he was recognized in the Colorado Springs Style Magazine as a Top Attorney, according to his obituary.
He married his wife, Susan, in 1990 and they raised three children Alexander, Katherine and Madeline, his obituary stated.