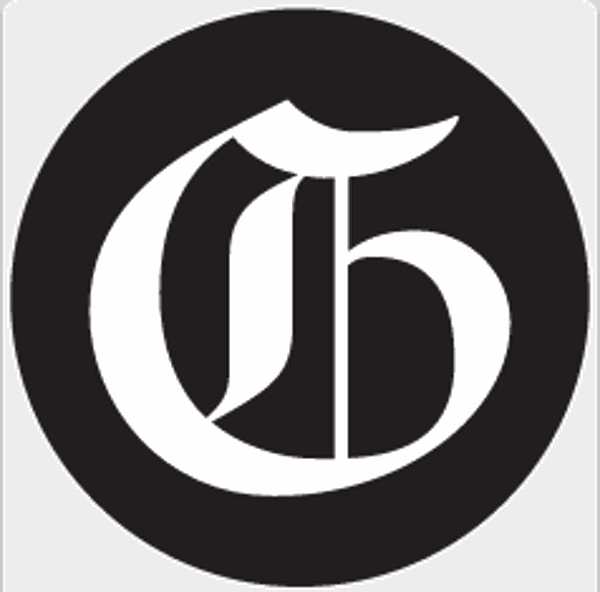 It's a crime when good beer goes bad.
Sometimes, it's also a mystery.
Obvious clues can turn out to be red herrings. Blame can settle and flourish, like a wild yeast, on innocent ingredients that just happened to be in the vicinity .
When beer crimes happen in a commercial brewery, everyone — and everything — is a potential suspect. And the quest for an elusive culprit can send a brewer down a maddening and costly "Mouse Hunt"-style rabbit hole, as it did last year at Smiling Toad Brewery in Colorado Springs.
When the Toad opened its third incarnation in a remodeled building off 21st Street in Old Colorado City in March, owner Biff Morehead knew something was off with the suds — and he knew you knew, too.
"It was a sour, cardboardy taste. They'd taste good in the fermenter and then we'd get them into the kegs and they tasted horrible," Morehead said.
At first, he thought the problem was due to a change in the pH of the water used to make the beer. Then, some miscalculation or neglected nuance involved in transitioning from a three to a 10-barrel brewing system. Industry colleagues, including Cerberus head brewer Josh Adamski, came by to check things out and watch Morehead and his team brew, in hopes fresh eyes could identify the offender — human or mechanical, ingredients or process — but still Smiling Toad's sudsy serial killer remained at large.
"We thought it had to be an infection we just couldn't find. We thought we could brew ourselves out of the problem. But we just got deeper and deeper, and the problem didn't go away," Morehead said. "We probably tossed out over $10,000 worth of grain."
A last-ditch quest for more affordable grain, and a conversation with Proximity Malt in Monte Vista, finally set Morehead on the right trail, to Fermly: Craft Beer Laboratory.
"I'd never heard of them before. I didn't know there was anyone around here who does what they do," Morehead said.
The 3-year-old Denver-based operation, run by a husband and wife team of beer gumshoes, is a hoppy "Hart to Hart" with a hefty high-tech edge. Think "CSI: Beer."
Smiling Toad needed their help. Fermly was on the case.
The beer detectives found their way into an unusual and largely untapped field back in 2018, when a date night conversation took an unexpected turn. Danny Wang had co-founded Denver's Caution Brewing in 2011, and when he and Emily married she joined him in running the brewery — an industry about which both were passionate, but a business that increasingly was starting to feel like a bad fit with their long-term goals.
Danny was a computer science major with an engineering background. Emily had studied biology and was accepted into medical school, before deciding not to go. After years away from a lab, she told her husband, she was itching to get back.
"But we still wanted to be part of the brewing community," Emily said.
What if there was a way to both? Danny said.
Accurate, reliable quality assurance and quality control don't come cheap. Outfitting a "decent" lab, with "trustworthy" equipment capable of fast turnaround, is upwards of six figures.
"That's a large investment for any small brewery, when that's about the cost of all their stainless in the entire place," Danny said. "And we're talking about equipment that fits on a twelve by two table."
Fermly has that lab and offers its services through a monthly subscription. Breweries ship their samples in for testing, in a provided box with a prepaid label, and can get the results online in 24-48 hours of receipt.
Beyond the tabletop tech, the company's clients also get a duo with deep experience, brewing pedigrees and a history of beer problem solving on the fly. Fermly's investigations always start with a conversation. Occasionally, that's all it takes.
"Sometimes people call and say, 'I found your name on Google,' and we talk for an hour-plus and then I'll say, 'You know what? You don't really need us. You should probably talk to your hops supplier though," Emily said.
For cases that aren't so easily solved, the legwork continues at the scene of the crime, with samples, a search for clues, and a deep sensory dive.
"Walking in, kind of just looking around, it does feel kind of like Sherlock Holmes," said Danny, who's completed the Beer Judge Certification Program. "What does everything … look like, smell like, taste like, small picture, big picture. There's a faucet dripping … is there mold? There are a million little pieces in a brewhouse, big or small and just to have another set of eyes looking at it I think is a huge part."
Sometimes the problem isn't microbiological, or at least didn't start out that way. A mop string stuck in the heat exchanger, a faulty O-ring, bad hose attachment, or overused equipment that's developed hidden cracks where yeast and bacteria can thrive.
"Sometimes when that little thing goes wrong you end up with a contamination issue, which is more common than some people like to think," Emily said. "As you can understand, this isn't always easy for brewers to talk about, there's pride involved, but they can talk to us. And there's always a way to solve that problem."
Quality control and assurance is bigger than keeping beers in top form and tasting the same from batch to batch. Even the big operations with in-house resources have felt the bite of a brew gone bad.
In 2016, Left Hand Brewing, the state's third-largest independent craft brewery, had to recall or destroy $2 million worth of Milk Stout Nitro made using yeast that was contaminated with diastaticus, which altered the taste and alcohol content and also caused the beers to foam over. Before lab testing could reveal the source of the problem, Left Hand shut down its Longmont facility for two weeks so brewers and maintenance personnel could work day and night disassembling, inspecting, cleaning and rebuilding the system, according to a $6 million lawsuit the brewery subsequently filed against the California company that made and supplied the yeast.
"To have that happen at a big place like that, imagine the issues that come up at a smaller place, that has less controls, less equipment to deal with things that can change on a day to day basis," Danny Wang said. "We're uniquely able to help the small brewery pinpoint what's happening to the process of their beers without having to resort to extensive losses or recalls. That's the reactiveness, which is more the CSI, but there's also the proactive, which is let's avoid CSI."
Such services are especially needed, and have been especially popular, during pandemic times, when many small brewers have embraced new models to stay afloat and that taproom conversation, with its instant feedback, "just isn't happening," he said.
"The environment has changed, where breweries that never packaged before are now scrambling to package because that's the only way to sell their beers," he said. "There's a way bigger onus right now for brewers to really focus on quality and consistency. Frankly, over COVID, I've seen a lot of requests for us to help out in any way possible."
As for the Case of the Sour Smiling Toad?
File it under "Solved."
A few days after Biff Morehead called the beer detectives, Danny drove to the Springs to visit Smiling Toad and check out the scene.
"He took samples of the beer we had, samples of the wort, and swabs of things to check to see if there was an infection in there," Morehead said.
Then he tasted the beer that was about to be tossed.
"Right away, he said 'That tastes oxygenated,'" Morehead said. "Something clicked in my head. Like, I know that taste and that's what that is. We just didn't go there, because we didn't think there was any way possible we could be introducing oxygen into the beer."
Turns out a high crime in brewing — using oxygen to pump the finished beer to its penultimate destination — was being perpetrated under everyone's nose, and everyone had missed it.
"You use gravity or push the beer with (carbon dioxide). You never use oxygen, because it ruins the taste of the beer," said Morehead. "It was our stupid mistake. It was the easiest solution, but it was the hardest to look for."
Fermly's lab tests confirmed those suspicions a few days later, but by then the offending pump had been removed from play and the answer was in the drinking.
"We've had our problems and I think we've licked our problems. We just went so far down the rabbit hole, now the problem is monetary," he said. "But that's everyone's problem right now."