DENVER — Heavy rain is expected Sunday evening as a Flood Watch has been issued for the urban corridor extending through the Denver metro and areas south including Colorado Springs.
The Cameron Peak and Calwood burn scar areas are included in the Flood Watch which goes into effect Sunday afternoon through the evening.
Because of the heavy rain threat the Denver7 weather team is issuing a Weather Action Day beginning late Saturday evening and Sunday.
Up to 1 to 2 inches of rain could fall in as little as 45 minutes during a strong thunderstorm tomorrow.
Flooding possible in Denver, across Colorado today
On Sunday, highs will be well below the seasonal average in the low 80s for the Denver area.
The heavy rain is expected to end late Sunday, with the Flood Watch set to expire at midnight.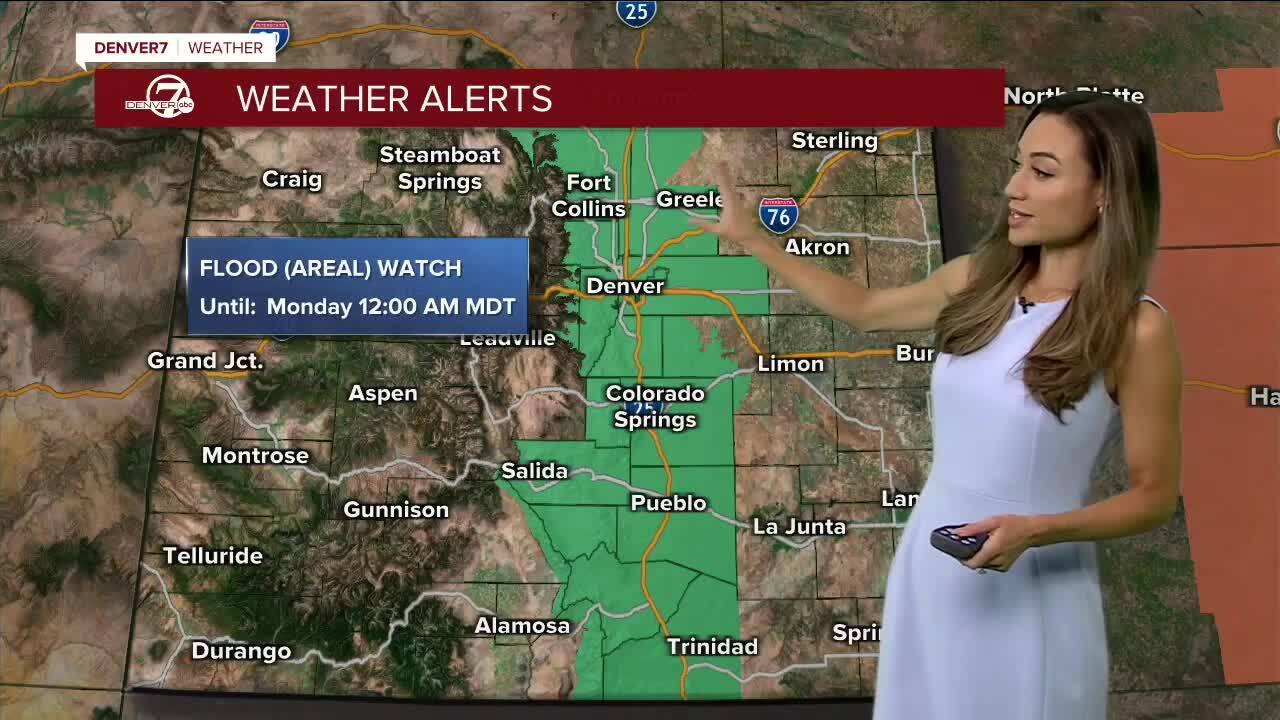 Next week will be drier and warm, with highs in the mid-80s on Monday and only a slight chance for a scattered late-day storm.
Mostly sunny and quiet Tuesday through Thursday, with highs back to the low to mid-90s each afternoon.
Denver7 Weather
Click here to watch the Denver7 live weather stream.