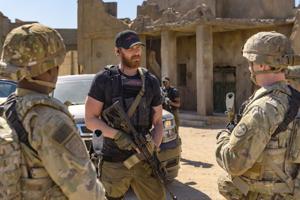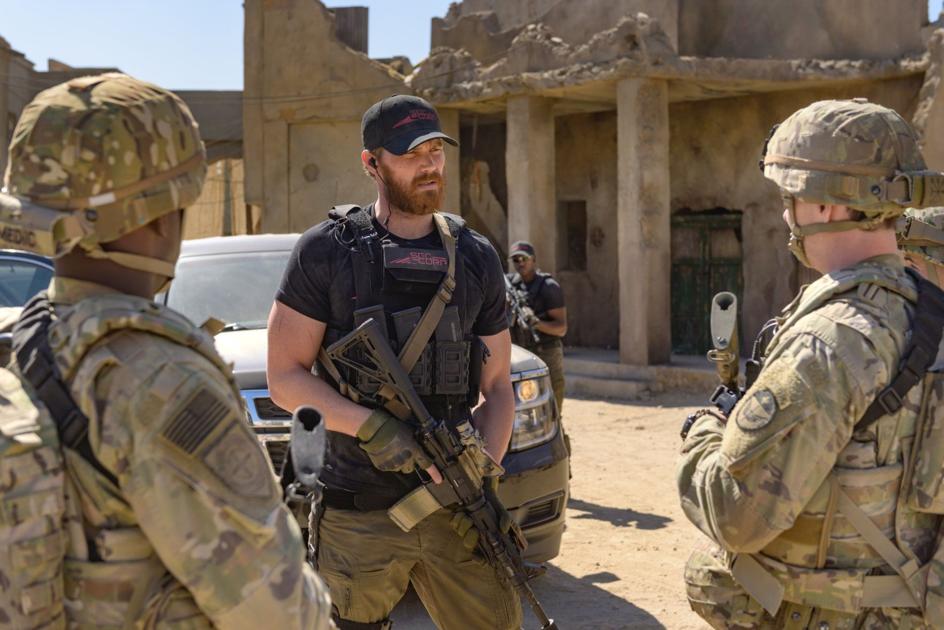 PASADENA, Calif. — Former Colorado Springs-area resident Derek Theler is making quite a name for himself in Hollywood.
The Lewis-Palmer High School and Colorado State University graduate starred as Danny in the Freeform series "Baby Daddy" for six seasons. The program ran for 100 episodes and Theler's character was so well-liked he was even nominated for a Teen Choice Award.
Theler has also recently had small roles on the Hulu comedy "Dollface" and the Starz fantasy series "American Gods," but the actor's career has taken a more serious turn in his latest show where he's a series regular.
Theler, who is 6-foot-7, plays a soldier named Sasquatch in the scripted comedy drama "68 Whiskey." The series, which premieres on the Paramount Network on Wednesday, chronicles the lives of a diverse group of Army medics stationed in Afghanistan. Ron Howard and Brian Grazer are executive producers on the show.
Hey @csgazette readers, Colorado native and @LewisPalmer38 grad @DerekTheler wants you to check out his new @RealRonHoward produced show which premieres tomorrow. #68WhiskeyTV @paramountnet pic.twitter.com/Qs6NVmBi9G

— Terry Terrones (@terryterrones) January 14, 2020
"68 Whiskey" marks a drastic departure from Theler's most well-known role as Danny on "Baby Daddy," a character who could draw humor from the awkwardness of being a physically imposing figure put into awkward situations by a child.
When we first meet Sasquatch, he's in a boxing ring thumping another soldier. He stands, literally, head and shoulders above the competition. Theler plays the rival of another character and the pair clearly don't care for each other. Sasquatch is intimidating, forceful and dangerous. Theler plays him convincingly.
"This is exactly the kind of project I've been wanting to do," Theler said during a panel for "68 Whiskey" at the Television Critics Association winter tour. The series has been compared to "M*A*S*H" but with a darker edge and "Catch 22."
Although he's found success in Tinseltown, Theler hasn't forgotten his Colorado roots.
"I go back to the Colorado Springs/Black Forest area four times a year," said Theler after his panel. "I have a lot of fond memories of the area. Between Garden of the Gods, going to the top of Pikes Peak, camping near Mount Herman and going to the games at the Air Force Academy, this was my childhood. I love Colorado Springs."
Theler has also spent time on the Manitou Incline.
"It's brutal," says Theler. "My uncle and my cousin do it regularly. They kicked my butt last time I tried to do it with them."