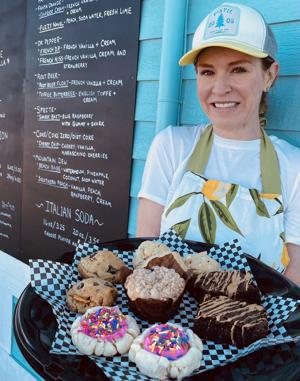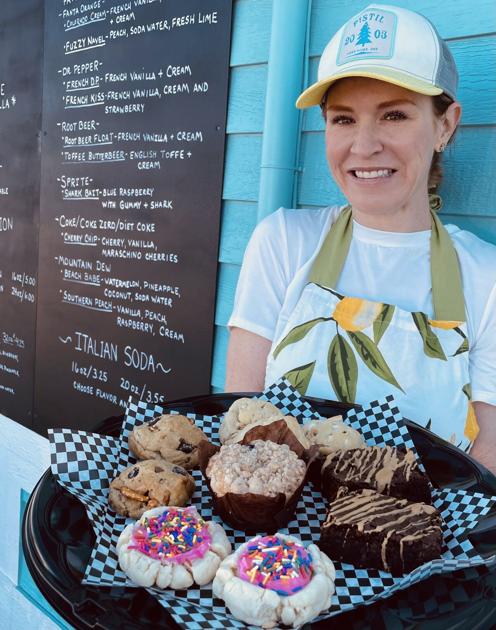 Christine Bradley is the new owner of D'lish Sips n Sweets, 1802 Dominion Way. The drive-up coffee kiosk was formerly called The Pop. Bradley relocated from Texas where she was a third-grade school teacher.
"I always wanted to own a coffee shop," she said.
She is making all the usual espresso and specialty drinks with locally roasted Spanish Peaks coffee. She also has breakfast croissants, lunch paninis and fresh baked goods such as cookies, muffins and brownies.
"My specialty gourmet stuffed cookies and brownies are by far the most popular," she said.
Think stuffed salted caramel with pretzel and dark chocolate and stuffed toasted coconut and white chocolate ($3.50 each). Or frosted sugar cookies ($3.25). There are extra-large brownies stuffed with peanut butter cup with peanut butter drizzle ($3.50) and muffins with crumb topping ($3.25). Flavors rotate weekly for brownies and muffins.
RELATED:
Mika's Pierogi Kitchen finds a new home
A lunch combo ($8.95) will get you a panini, chips, small sugar cookie and 16-ounce iced tea, lemonade, or soda.
Hours are 8 a.m. to 2 p.m. Tuesdays through Fridays and Sundays; 8 a.m. to 3 p.m. Saturdays. Details: 719-368-9515, dlishcoloradosprings.com.