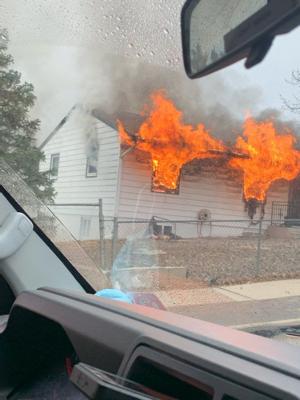 Two 'Good Samaritans' helped two children escape a burning house Friday morning in east Colorado Springs, the Fire Department said.
Firefighters responded about 7:15 a.m. to a house along Northview Drive. Large flames and smoke could be seen from the front of the house.
One person was taken to the hospital to be treated for smoke inhalation and another was treated on scene, the fire department said. A dog and four cats that were also inside were OK, according to the department.
Firefighters extinguished the flames in about 10 minutes.
The cause of the fire is unknown.