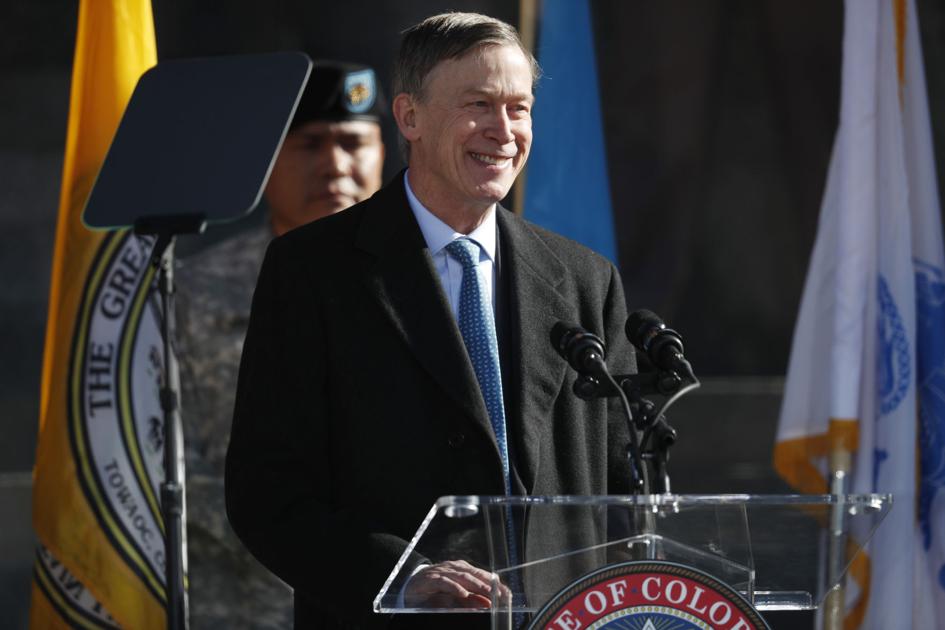 Two Colorado Republican lawmakers are calling for an audit of the fund being used to pay for the legal expenses of former Gov. John Hickenlooper in an ethics complaint.
Sen. Paul Lundeen, R-Monument, and Rep. Rod Bockenfeld, R-Watkins, sent a letter to chair and vice-chair of the Legislative Audit Committee on Thursday, seeking an investigation into "the inappropriate, perhaps illegal" use of federal money for Hickenlooper's legal bills. Bockenfeld and Lundeen are members of the audit committee.
As reported by the Denver Post on Wednesday, a 2003 federal grant to Colorado, known as the Jobs and Growth Tax Reconciliation Act of 2003, is being used to pay attorney Mark Grueskin to defend Hickenlooper from two ethics complaints filed against him in October 2018 by former Republican Speaker of the House Frank McNulty.
That letter, obtained by Colorado Politics, said the federal money was intended to "jump start" Colorado's post-9/11 economy. According to an executive order from then-Gov. Bill Owens, the grant provided "essential government services or to cover the costs of certain unfunded federal mandates."
The letter said the executive order doesn't extend to paying Hickenlooper's private lawyers. Since it does not allow for those kinds of expenses, no argument can be made that paying Hickenlooper's legal bills "is an essential government service or unfunded federal mandate," the letter said.
The letter noted that Grueskin's name and that of his law firm does not appear in the state's financial transparency database "associated with payments made to Mr. Grueskin" for Hickenlooper's defense.
This is not acceptable, Lundeen and Bockenfeld contended in their latter.
They requested an investigation into the use of those federal funds, and why Grueskin's name was redacted from the financial database.
Audit committee chairwoman state Sen. Nancy Todd, D-Aurora, didn't not immediately return a call for comment.
Hickenlooper faces a public hearing sometime after the first of the new year with the state's Independent Ethics Commission over travel and related expenses primarily in 2018. Those trips included travel to the Bilderberg Conference in Italy last year, a trip to the East Coast for the commissioning of the USS Colorado, and two trips on personal business and on flights arranged by personal friends.
It has been standard practice for the state to pay for the legal expenses of elected officials who under ethics investigation. The state paid more than $515,000 for the legal expenses of then-Secretary of State Scott Gessler for a complaint filed in 2012 that triggered a six-year probe. In that case, the state paid for both the defendant's legal costs and the state's legal costs, since the Attorney General's Office represents the ethics commission.
In the past two years, the state has also covered the legal costs for an outside attorney representing state Sen. Vicki Marble of Fort Collins, and paid for attorney general representation, albeit not all of it, for former Secretary of State Wayne Williams.
In the Gessler case, the Secretary of State's Office could not provide invoices for the legal expenses it paid prior to July 1, 2016, citing a records retention policy of two years.
That's despite a state law that says retention of records tied to lawsuits should be retained throughout the lifetime of the case.