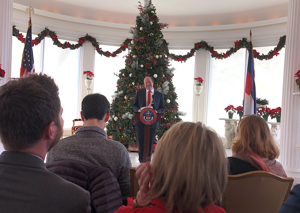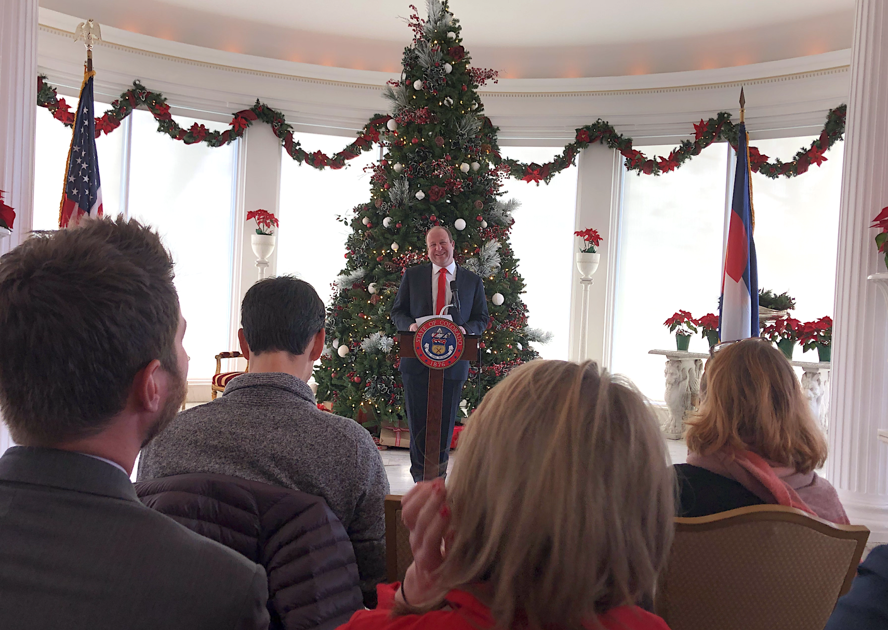 Colorado Gov. Jared Polis has a message for the Trump administration: Refugees are welcome in Colorado.
Polis sent a letter to the U.S. Department of Health and Human Services dated Monday assuring Colorado's readiness and willingness to accept asylum seekers as a result of President Donald Trump's Sept. 26 executive order on immigration.
The order pledged to work with communities that wished to allow refugees, and the administration would "cooperate and consult with state and local governments, to take into account the preferences of state governments, and to provide a pathway for refugees to become self-sufficient."
Polis said at the governor's mansion Tuesday that refugees add to Colorado diversity and economy.
"They're entrepreneurs and they're filling jobs in important parts of our community," he said, citing economic impact statistics that suggest that for each refugee who joins the economy, helps create four jobs.
"We're proud to continue to make sure Colorado is open to the oppressed from across the world and we hope the loss to any other states that don't want to accept refugees will be Colorado's gain, as we seek to continue to grow a Colorado for all," Polis said.
Colorado joined a handful of states, including Utah, that said they're willing to take in refugees. Michigan and Delaware joined the growing list Monday.
The upshot of some states and communities welcoming refugees is that locations also have the right to reject them.
Three resettlement organizations filed suit in federal court in Maryland alleging the Trump administration is preventing refugees from reuniting with family and restricting their opportunities granted by the Refugee Act of 1980.
Trump also reduced the cap on refugees allowed into the country from 30,000 this year to 18,000 in 2020, the lowest level since the program began.
Last month the president went further: Refugees will have to wait up to a year before seeking work, up from the six months after seeking asylum that it takes now.