In just a few clicks, you can order up some to-go goodness from Denver's top eateries. Then follow our pairing guide below to pick up some nearby to-go beer for a delicious night in.
The good thing about getting oysters to go is they aren't gonna get cold. Jax has got the oysters-to-go packaging down to an art, and they're fresh and supremely delicious. Also, be sure to get the hush puppies, jumbo lump crab cakes and a wedge salad, finished off with the dreamy butterscotch budino. If you have the time and inclination, opt for one of their cook-at-home kits, so you can take all the credit for a perfect sesame-crusted salmon dish or lobster cavatappi.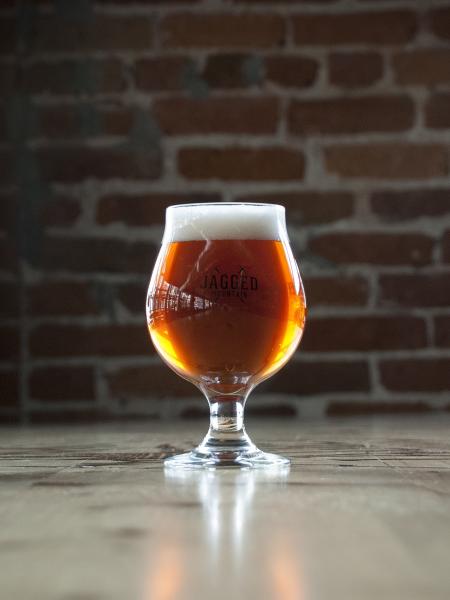 Pairs with: Jagged Mountain Craft Brewery's Cougar Slayer Blackberry Saison
Maybe you're planning a picnic day for the fam and you want something other than a smooshed PB&J you shoved into a plastic baggie. Look to Leven Deli Co. to provide that perfect picnic meal, thanks to their Park Boxes, which includes a sandwich on fresh-baked bread, a side (choose from plump olives, French curry potato salad, fennel and mint coleslaw and more), and a sweet finish. Or opt for their picnic boxes for two.
Pairs with: Picnic-ready cans of Irish Red from Baere Brewing
When it's time to treat yourself or surprise your loved ones at home with something down-to-earth but straight-up delicious, opt for the chef-prepared fare at Mercantile Dining and Provision. Their fresh-made pasta dishes like bucatini carbonara and agnolotti with Nduja sausage are the way to go right now, and don't forget a cheesecake or pot de crème for dessert.
Pairs with: Great Divide Brewing Co.'s Colette Farmhouse Ale
Little India's had the to-go game down even before the pandemic. Now they mark each container with an inspection seal and are reliably fast and incredibly delicious. They can also handle gluten-free requests with ease. You can't go wrong with paneer butter masala or their chicken saag, but really, everything's excellent.
Pairs with: Oasis Brewery's light and juicy Beyond the Pale
There's nothing like curling up on the couch with a steaming bowl of ramen, flicking on a good movie and settling in for the night. Menya Ramen Noodle Bar's saucy, flavorful ramens are just right for such an occasion, including their signature Menya Ramen bowl, which has a pork broth and to-die-for noodles. Or build your own ramen bowl to your liking.
Pairs with: Denver Beer Co.'s Love This City Pilsner
Wynkoop Brewing Company is repurposing its event space for a new chicken concept eatery, The Coop, and it's pretty much the perfect takeout. A standout menu item is the fried chicken chile relleno on a cotija waffle (uh, yes, please), but you can also choose from chicken and dumplings, chicken pizzas and chicken sandwiches.
Pairs with: Wynkoop's own Patty's Chile Beer
Pictured: Leven Deli Co. and Jagged Mountain Craft Brewery's Cougar Slayer Blackberry Saison