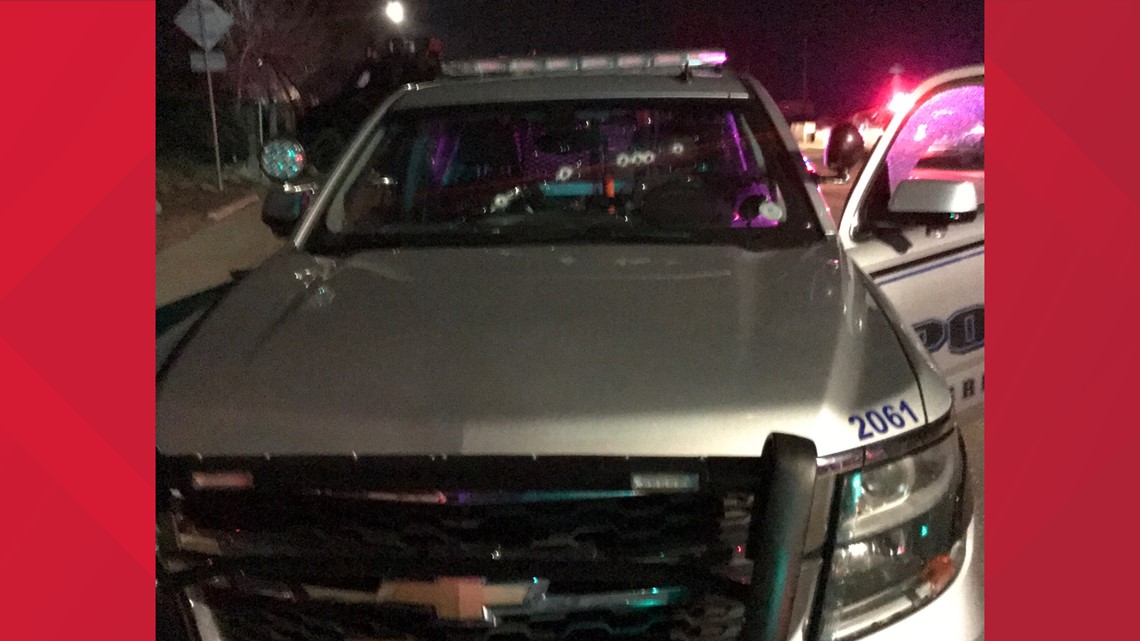 WELD COUNTY, Colo. — An officer with the Greeley Police Department was shot Thursday night following a chase with two suspects, one of which was later found dead inside his home, according to the Weld County Sheriff's Office.
Just before 9:30 p.m. on Thursday, officers with the the Greeley Police Department responded to a report of shots fired in the area of 13th Street and 26th Avenue in Greeley. Officers were advised that a white Chevrolet or GMC pickup had fired a shot at another vehicle, the sheriff's office said.
The suspect vehicle was later observed in Eaton driving southbound on Highway 85 in at a high rate of speed. Deputies and officers pursued the vehicle for awhile, but discontinued the chase when the vehicle entered back into Greeley.
A short time later, the vehicle was spotted by a Greeley officer near the intersection of 37th Street and 47th Avenue. Officers pursued the vehicle again to the area of 37th Street and Marigold Avenue.
The sheriff's office said two suspects then got out of the vehicle and started firing several rounds at officers. An officer was shot. One of the suspects was also injured. Both are listed as stable, the sheriff's office said.
The second suspect fled to his home and barricaded himself inside, according to the sheriff's office. Greeley and Weld County SWAT teams responded to the residence in attempt to make contact with him.
As SWAT started to surround the house, a round was fired inside, the sheriff's office said. When officers searched the home, they located the suspect deceased inside.
The 19th Judicial Critical Incident Response Team is handling the investigation into the incident. Anyone with information is asked to call Lieutenant Kevin Halloran with the Weld County Sheriff's Office at 970-400-2837.
RELATED: Police have detained two people after shooting in Aurora
RELATED: 59-year-old woman killed in exchange of gunfire with Loveland Police
SUGGESTED VIDEOS | Local stories from 9NEWS