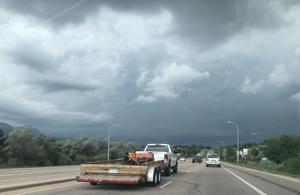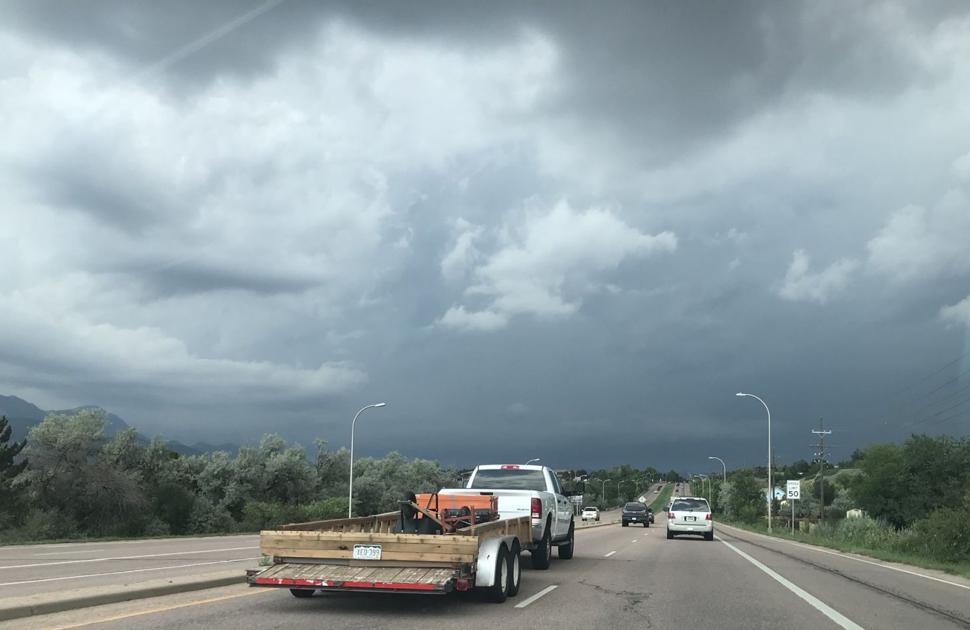 Severe thunderstorms could bring hail and high winds to the Colorado Springs area Sunday afternoon, according to the National Weather Service.
The agency is calling for lightning, hail up to 2 inches in diameter and wind up to 70 mph in the Colorado Springs area and eastern areas of El Paso County before 4 p.m. A thunderstorm watch for El Paso County is in effect through 7 p.m.
Rain could continue through Monday morning and could cause flooding in the southeast Colorado mountains before turning to snow. The Colorado Springs area could see a quarter to half an inch of rain overnight, the National Weather Service predicts.
A winter weather advisory is in effect for Teller County above 7,500 feet from midnight Sunday until Midnight on Monday, according to the National Weather Service. Snow could could make travel difficult or impossible.
The agency expects 10 to 18 inches of snow to accumulate at the highest elevations of Pikes Peak and the Wet Mountains. Between 6 and 14 inches of snow is possible in the central and southern Colorado mountains.
Out on the eastern Colorado plains, a tornado was spotted Sunday in northern Bent County, the National Weather Service said.