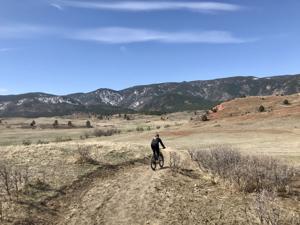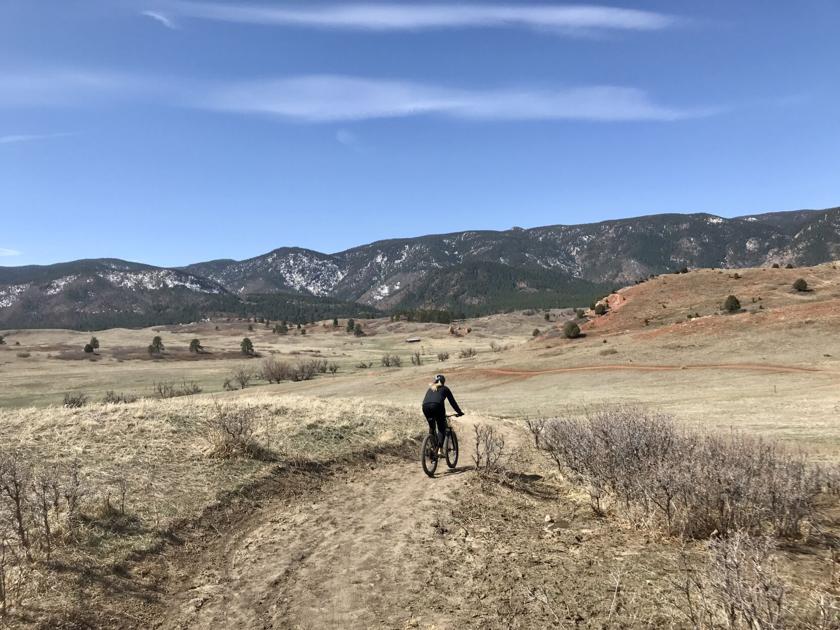 Juniper Valley loop, Sandstone Ranch Open Space
Since opening in the fall of 2020, Sandstone Ranch Open Space has become a go-to for outdoor lovers living between Colorado Springs and Denver.
Douglas County proclaims the 2,000-plus acres the "crown jewel" of its open space portfolio, which seeks to preserve the area's rural heritage. That heritage is found at Sandstone Ranch — homestead remains dating back to the 1870 can be viewed from sloping meadows sprinkled with red rock formations.
The master plan calls for more opportunities for discovery. For now, there's plenty of splendor along the 12-mile trail circuit shaped like a figure eight.
Previously in this series, we spotlighted the Sandstone Meadow loop. Here we feature the opposite loop called Juniper Valley, showcasing the more forested side of the open space.
From the trailhead, the loop starts to the right, north. The path meanders through the creek-fed meadow and steadily rises to a rock garden, with views of the mesas standing along the Palmer Divide.
Like every Douglas County trail system we've toured, we found handy markers here. We went left at the first "Y" and left at the next "Y," entering a brief stand of oak. At the "T," we started the loop by going left again.
You'll find surprises along the way, such as a sandstone ceiling. The juniper greenery occasionally breaks for sweeping views of blue sky and nostalgic fields at the foot of Pike National Forest's rolling mountains.
Our tracker read 2 miles when we stopped to enjoy an overlook. About a quarter-mile ahead, we came back to the loop "stem" returning to the trailhead.
Trip log: 3.2 miles round trip ("lollipop" loop), 293 feet elevation gain
Getting there: From Colorado Springs, go north on Interstate 25 and exit for Colorado 105 for Monument/Palmer Lake. Continue on 105 to Palmer Lake, turning left after the lake for 105/Perry Park Road. Drive about 7 miles for parking lot on the left.
FYI: Hiking, biking, horseback riding. Dogs on leash. Open one hour before sunrise and one hour after sunset.