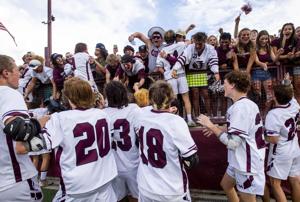 DENVER — Wyatt Furda knows the mix for a title, he just did it.
The junior was part of Cheyenne Mountain's title team in 4A hockey, before once again aiding the boys' lacrosse team, thanks to a game-high four goals, to a 10-5 win over Air Academy the Spring's first all-local lacrosse title game Friday at the University of Denver.
It's a different sport, but the energy and pressure is all the same, ice or turf.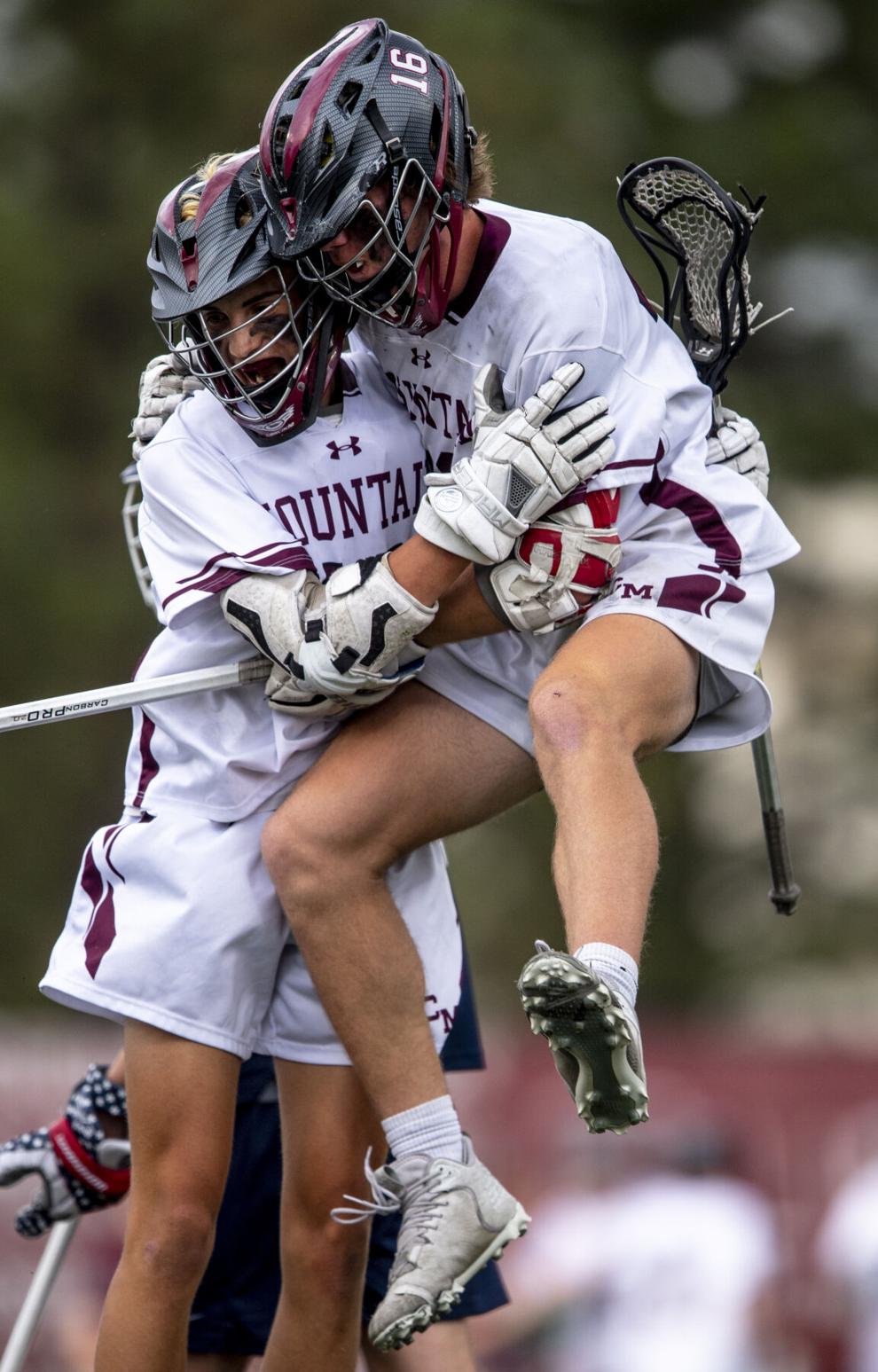 "Although it's a different sport, the feeling and emotion is the same — a championship game is a championship game," Furda said. "This is my third one in high school, and for us that have been here before, it's easy to push those things away instead of letting them weigh you down."
Coach Mike Paige has a similar familiarity, his hat would even tell you so.
The faded burgundy of his boys' lacrosse hat came out of the closet once more, last worn in the 2018 playoffs when the Red-Tailed Hawks beat the Dawson School 8-6. This title made it three in four years, minus the COVID year that wasn't.
"That loss to Erie in the last few weeks changed us," Paige said. "We had to reevaluate who we were — change our offensive formations and play in an 'X' attack. It put every team on their toes and this coaching staff just put in a heck of a plan."
Standing in the way of Furda and company was Kadet senior Grant Rodny. He already had an 11-goal game in the postseason, but the Hawks were ready — thanks again to Erie.
Tigers' sophomore Charlie O' Brien represented a similar test in the semifinal, and Cheyenne Mountain was able to counter it with a shutdown goaltender and defender, juniors Matthew Kelleher and Fletcher Soteres.
Paige deployed the two once again, and Rodny was largely shut out, outside of a goal in the second and third period, respectively.
"All I had to do was save the ball, and never had to worry about what our other guys were doing," Kelleher said. "We've had that for a few years and it's what's taken us from good to great as a team."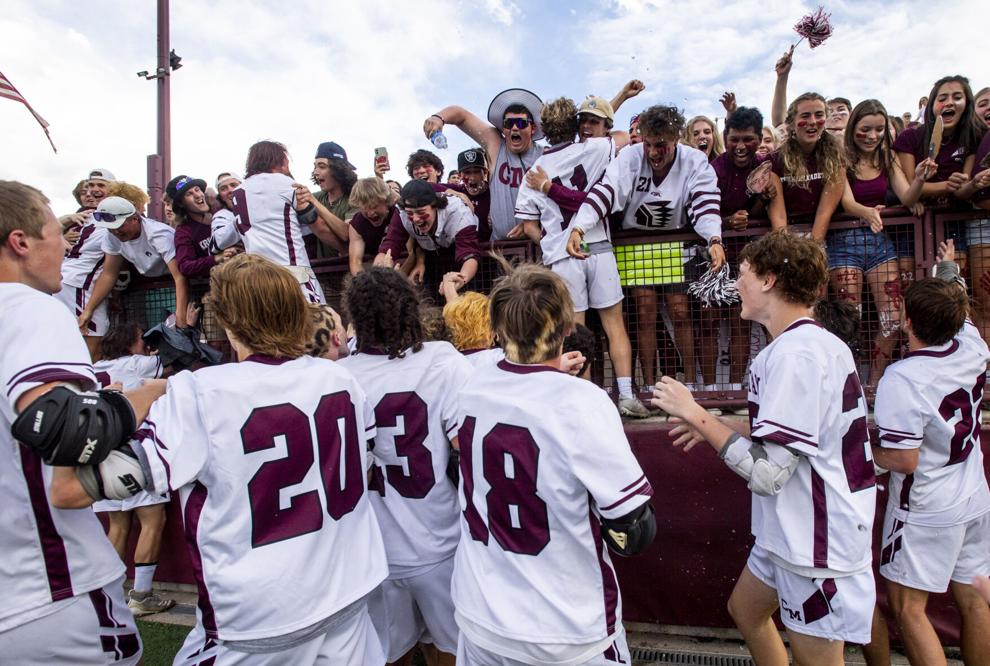 His two goals were countered with eight from the Hawks. What was once a 4-4 game became a 9-4 margin by the third quarter.
The team's leaders were able to overcome a team they've known since childhood. As sweet as the win was, there was sorrow too in beating Air Academy.
Several Kadets have played with the Hawks in club lacrosse, dating back to when the groups weren't even high schoolers yet.
Air Academy is a quality runner-up, to be sure after beating No. 1 Denver South in a semifinal upset earlier in the week.
"I know almost every kid on that team," Furda said. "They're all really great buddies and lacrosse players. This won't be the last time they'll be heard from, and I wouldn't count them out next year.
"The best win is against an opponent you totally respect."