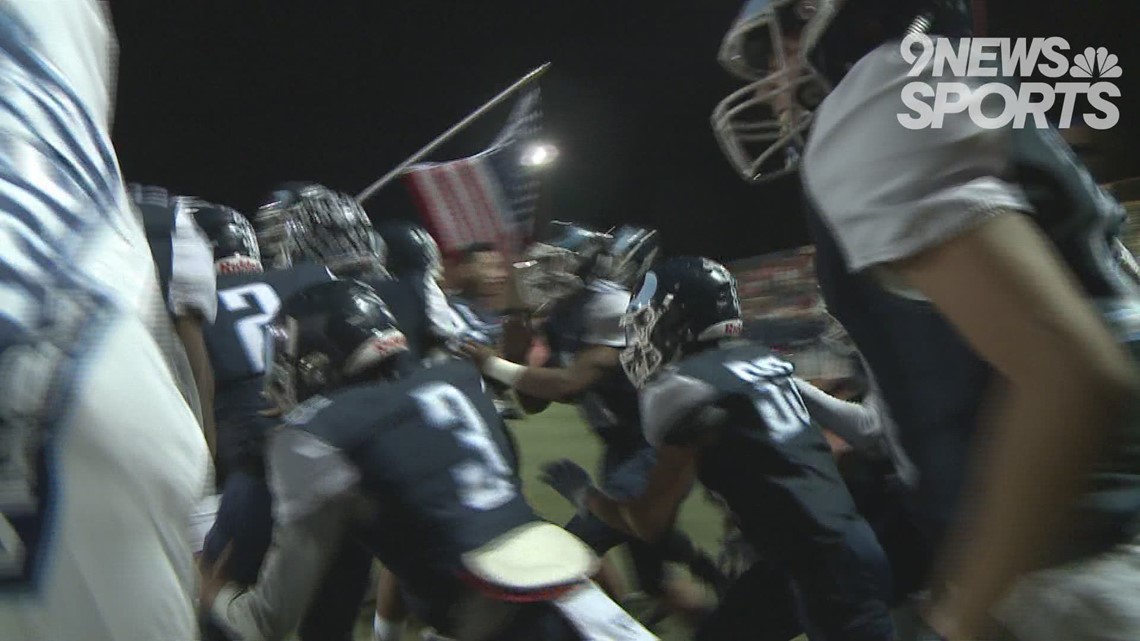 AURORA, Colo. — It didn't take long for the football state tournament to see a big upset.
In the opening round of the Class 4A playoffs, Vista PEAK earned a 3-seed after going undefeated (10-0) through the regular season. The Bison played host to 14-seed Heritage at Aurora Public Schools Stadium on Friday night.
The Eagles stunned their opponent with a 27-12 victory to move on to the second round, where they will face 6-seed Dakota Ridge next week.
Heritage led 15-0 by halftime, and as many as 25-0 before Vista PEAK would eventually score in the fourth quarter.
The Eagles had two passing touchdowns from quarterback Conner Cummiskey, who connected with Erik Olsen and Terrance Ferguson once each. Olsen added a special teams touchdown, returning a blocked punt to the end zone. Heritage also had a field goal and safety.
Vista PEAK had two late rushing touchdowns, one each from Monty Hamrick and Gene Sledge Jr.
Watch the extended video above and see the highlights on the 9NEWS Prep Rally on Saturday morning.
RELATED: Broomfield captures 5A soccer championship
RELATED: Chatfield beats Loveland in 9Preps Game of the Week
RELATED: No. 6 Columbine runs past No. 11 Smoky Hill for spot in 5A football quarterfinals