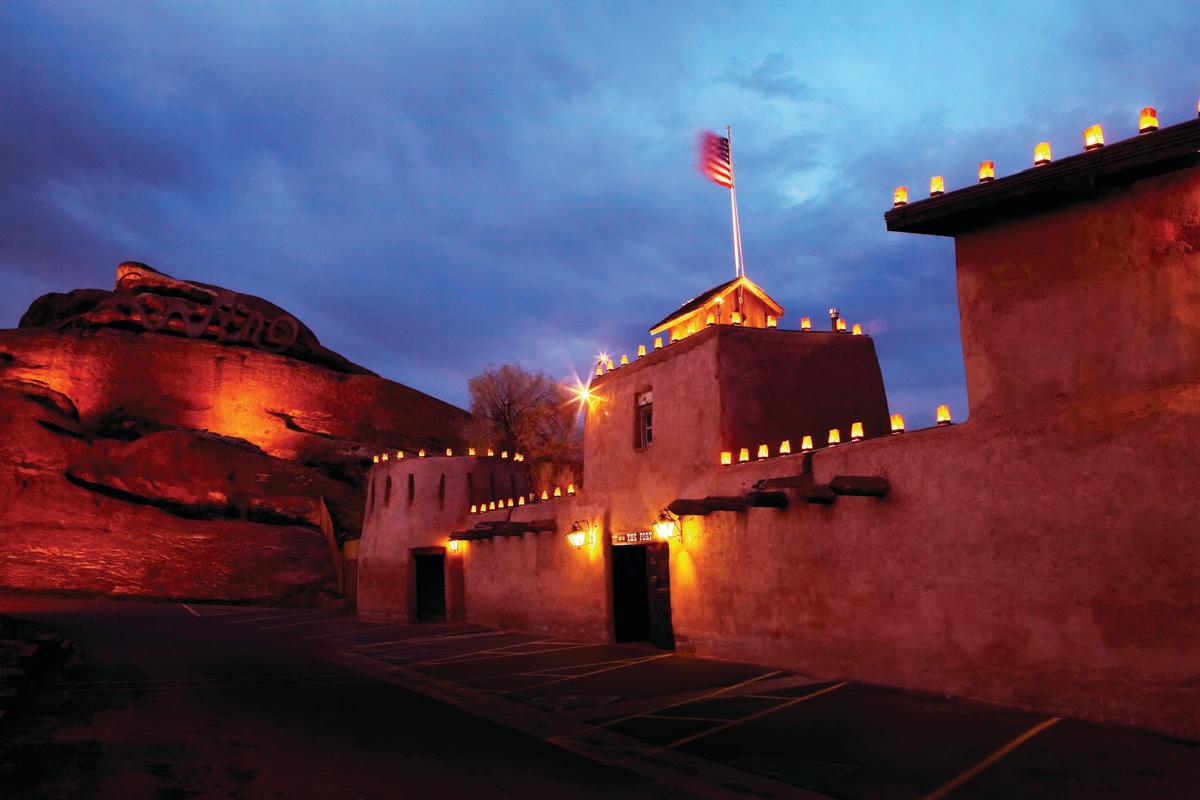 National Hispanic Heritage Month, from Sept. 15–Oct. 15 each year, commemorates the histories, cultures and contributions of American citizens whose ancestors came from Spain, Mexico, the Caribbean and Central and South America.
The celebration begins each year on Sept. 15, the anniversary of independence of five Latin American countries: Costa Rica, El Salvador, Guatemala, Honduras and Nicaragua. Mexico, Chile and Belize also observe their independence days during this period.
Here's how you can celebrate this rich tradition, history and culture in Denver.
Hecho en Colorado (July 6, 2020–Jan. 10, 2021)
See historically significant paintings, sculptures, textiles and writings from Colorado's Chicano/Mexican American community, including prominent figures like Carlota EspinoZa, Carlos Fresquez and David Ocelotl García, as well as selections from up-and-coming artists. Hecho en Colorado (Made in Colorado) at History Colorado Center honors the artistic achievements of a community whose impact continues to shape Colorado culture.
Rhythm and Ritual: Music of the Ancient Americas (June 19–Oct. 17, 2020)
This unique exhibit at Museo de las Americas is a hybrid of in-person museum experiences and digital engagement opportunities and features about 80 instruments dating from 1000 BCE to 1530 CE. Visitors will be able to explore the music of the Olmec, Andean and Maya peoples and learn how they used music in everyday life and ceremonies.
Latin Fashion Week Colorado (Sept. 16–24, 2020)
Created to honor the rich diversity in the Latino creative community, Latin Fashion Week Colorado aims to create tomorrow's new wave of talented fashion designers and artists with recognition on a national and international level. This year's virtual event will be held online.
CHAC Gallery & Cultural Center was founded in 1978 as a place where Chicano/Latino artists are provided with a venue to explore visual and performance art and promote and preserve Chicano/Latino culture through the arts.
Opportunities exist all year long to learn Latin dances and try out the moves!
Colorado New Style Dance specializes in Latin dance and offers a wide variety of classes for adults and kids. Various levels of salsa, bachata, capoeira and other classes are available.
Salsa Central Denver has a handy list of where to learn salsa and bachata every week and enjoy dancing to Latin beats, including its own Wednesday Salsa and Bachata Lessons and Dance where you can meet new people and practice all night long! There is an admission fee that includes a beginning salsa lesson. There is an extra fee for bachata and intermediate salsa. Lessons begin at 7:15 p.m. followed by open dancing from 8:30 p.m. to close.
Also on the list are bachata dancing with lessons on Wednesdays and Salsa Fridays at Blue Ice Lounge, which also has Rotating Latin Night on Thursdays and Latin Top 40 on Saturdays. More salsa and bachata lessons take place at La Rumba every night of the week — check the schedule for levels and times.