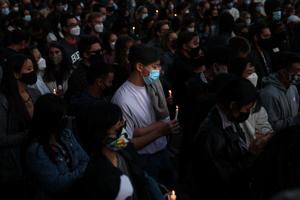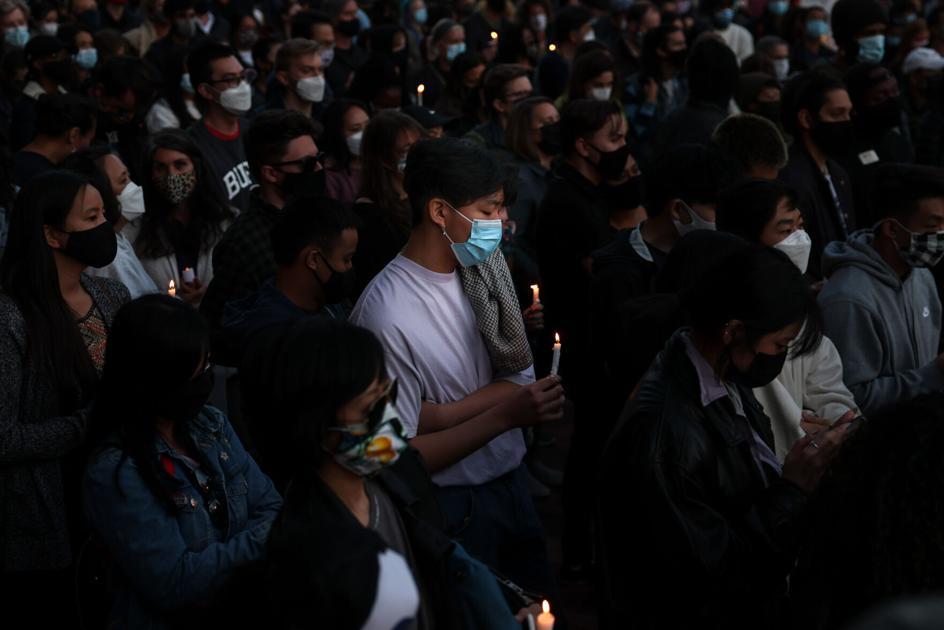 On the corner of 20th and Blake streets in front of Coors Field, hundreds of people of all ages, genders, races, religions and socio-economic status gathered Saturday in solidarity.
Some people held signs bearing phrases such as #StopAsianHate," "Fight Racism!" and "Protect Asian Lives." Others clapped, some cried, and many carried lit candles while over 10 speakers addressed the large crowd where Denver's Chinatown once stood.
All with two goals: To demand the end of hate-crimes against the Asian American community and to honor the eight people fatally shot on Tuesday around Atlanta.
"Stop Asian hate," said 10-year-old Madison Worker, a Chinese American from Broomfield, who was joined by her mother and several family friends. "We just need to love one another."
Since the beginning of the COVID-19 pandemic, hate-crimes against the Asian-American community are reported up and many people believe the attacks have been fueled by political rhetoric and references to the "Chinese virus."
"Racists feel a lot safer coming out of the closet with their hate than they did before," said Pasha Eve. "We need to start holding these people responsible for their words and hopefully that'll make people afraid to be open about their hate again."
Some have taken extra precautions like buying firearms and keeping them in their homes. Worker's mother, YingJie Li, waited five days to buy groceries until she could do it with her husband.
"I just didn't feel safe going to the grocery store by myself, because I kept questioning whether something like this could happen here," Li said.
For many of the people in attendance during the candle light vigil, the shootings around Atlanta were-eye opening. But for Denver resident Daniel Choi, a Korean American from Georgia, his heart nearly sank.
"The first place that (the shooter) went to was literally five minutes away from where my mother used to work," Choi told The Denver Gazette.
"I think it was the first time I feared for my mother's safety, rather than her worrying about me."
But regardless of whether there was a personal connection, many shared the same sentiments.
"I am just really angry," said Rachel Jung. "This needs to stop immediately, and if we don't address it up front then nothing will change."
Many of the speakers called upon the Asian community to go against what they were taught to do and not to stay silent. They encouraged everyone to continue to work together until everyone is united.
"(#StopAsianHate) might not be trending in a week from now, but we have to continue to fight this together," Chris, an organizer who declined to give his last name told The Denver Gazette.
"We need to stand up for everyone. Not just the people that look like us, or grow up in the same neighborhood. Everyone."
And despite the gathering being prompted by a tragedy, Chris said the turnout gives him hope for a better future.
"We have to decide what America wants to be as a country, a divided one or an inclusive one, and based on the turnout today, I'd say we're taking the right steps in coming together as one."