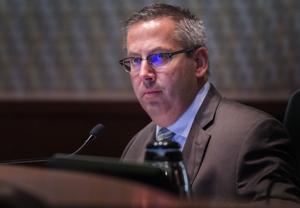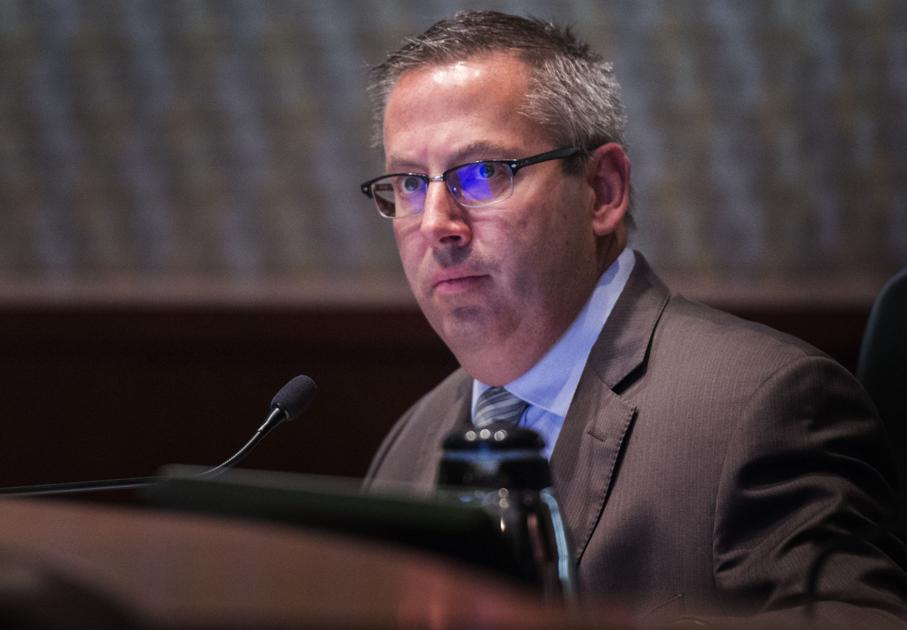 An investigation into whether El Paso County Commissioner Mark Waller moved out of the district he represents found insufficient evidence to support claims he was misrepresenting where he lives.
Former El Paso County commissioner and state representative Douglas Bruce filed the complaint with the 4th Judicial District Attorney's Office against Waller weeks before the June primary election that will determine whether he will be the Republican candidate for district attorney of El Paso and Teller counties. Waller is running against Michael Allen, senior deputy district attorney for the 4th Judicial District, to replace District Attorney Dan May, who is term limited and has endorsed Allen.
The investigation into Waller's residency was assigned to 10th Judicial District in Pueblo County to avoid a conflict of interest, and the office started work on the complaint in late April.
The office determined Waller purchased a home in Palmer Lake, but he still lives in his district in a rental property. The investigation found "insufficient evidence" Waller needs to be replaced because he moved. Waller represents commissioner district 2, which covers eastern Colorado Springs and the northeast portion of El Paso County.
"Our office will not be taking or initiating any action," 10th Judicial District Attorney Jeff Chostner wrote in a May 21 letter included in the report to the Colorado Attorney General's Office, Colorado Republican Party, Bruce, Waller's attorney and other state and county groups.
Waller on Tuesday described the investigation as a ridiculous fishing expedition to make the race for district attorney about anything other than who is the most qualified candidate.
"My opponent's campaign weaponized the judicial system for political gain," he said.
He also criticized Colorado Springs City Councilwoman Jill Gaebler, who was in communication with Allen's campaign and, according to the report, provided evidence against him. Waller said it should scare voters that Gaebler and Allen would misuse the legal system.
"It shocks the conscience," Waller said, adding he was evaluating his options for recourse.
Allen on Tuesday declined to comment.
The investigation that started April 28 determined in a May 20 report Waller is living in a rental home near Marksheffel Road and Dublin Boulevard within his district. The finding was based on documents Waller provided and interviews with Waller and his neighbors. Waller provided an investigator with copies of his lease agreement, his driver's license, copies of rental payments and other documents to prove his residency, according to the report.
The investigation also found Waller bought a home in Palmer Lake in October after a divorce, and his girlfriend lives there. Waller said he plans to move into the Palmer Lake home eventually.
An investigator visited both homes and did not find Waller at either residence, the report stated. In one instance the investigator visited the rental home and saw someone there, but no one came to the door. The investigator also interviewed neighbors of both homes that thought Waller was their neighbor, the report stated.
Gaebler told an investigator that she was in communication with Allen's campaign about how Waller had bought a house outside his district.
The report stated she told the investigator, "We were just kinda talking internally and sharing the evidence. … Trying to plan what … what we thought would be most harmful to his election campaign."
Bruce made his support for Allen clear in a letter to The Gazette's editor criticizing the investigation.
"The investigator accepted Waller's carefully-preserved paper trail of "rent" receipts showing Waller "lived" in his commissioner district–a case of image over reality," Bruce wrote. Waller and Bruce previously clashed politically when Waller defeated Bruce in 2008 during the House District 15 Republican primary.
Former El Paso County Commissioner Jim Bensberg also raised questions about the reliance on the paper documents to verify Waller's residence. Bensberg, an Allen supporter, spoke with the 10th Judicial District about Waller's residency and the report describes how he found someone else at Waller's rental home when he visited it. Bensberg said he would have liked to see the investigator spend more time on the case.
"I just think it was an incomplete report based on the amount of time and effort put in by the investigator," Bensberg said.
The report also covered concerns Gaebler raised that Waller had used a Veterans Affairs loan program to purchase his home in Palmer Lake. She told the investigator if Waller was not living in the Palmer Lake house, that could be considered fraud because VA loans require the homeowners to move into their new properties within 60 days, according to the report.
Several real estate professionals who work with VA loans in Colorado Springs said typically such loans must be used for a primary residences, and owners have 60 days to move in. But the VA can make exceptions, they said.
The report did not reach a conclusion on whether Waller was abiding by the terms of his VA loan. Chostner declined to answer questions about the loan.
Waller said he earned the right to seek a VA mortgage as a veteran of the Air Force.
Contact the writer at mary.shinn@gazette.com or 719-429-9264.