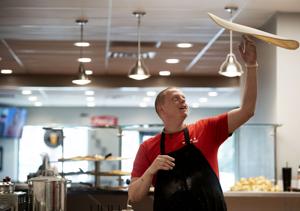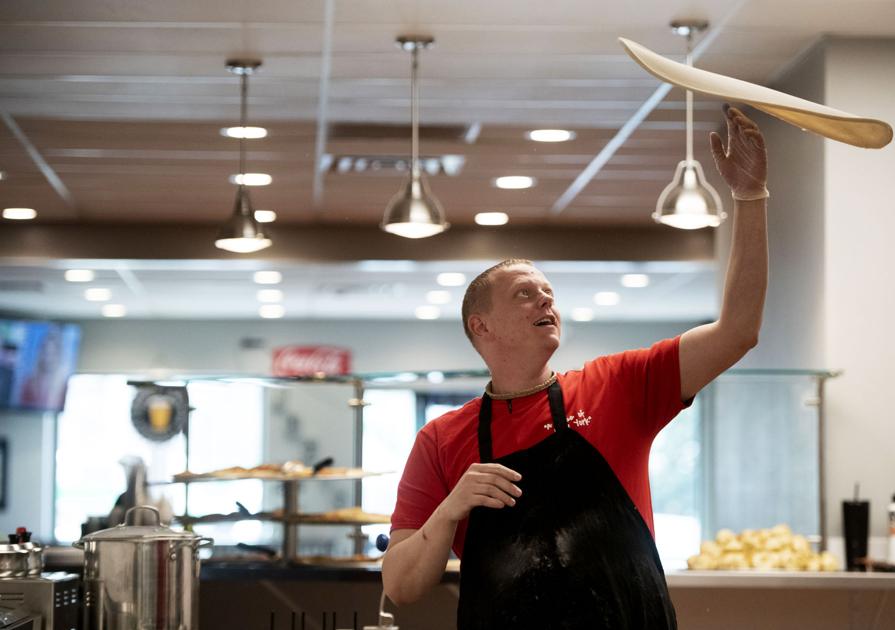 Start spreading the news.
Joey's Pizza, a New York-style pizza restaurant that has operated for 12 years in northern Colorado Springs, has expanded to a second location on the city's west side.
Joey's opened last week at 227 S. 8th St., in a building that housed a Borriello Brothers restaurant that also served New York-style pies until it closed in January. Joey's continues to operate its original location at 1843 Briargate Blvd., in a small strip center across from the Chapel Hills Mall.
Husband-and-wife Peter and Christina Buckles bought Joey's Pizza in June 2017 from namesake founder Joseph Stasolla, who had grown up on Long Island before starting the restaurant. Christina's twin sister, Jen Moreland, helps run the business and oversees both locations.
The Buckles purchased Joey's after Peter said he developed a taste for the business — literally.
He was working as a sales manager at Phil Long Ford near the north-side Joey's more than a decade ago, ate at the restaurant a couple of times a week, loved the food (he especially enjoyed the stromboli) and got to know Stasolla over the years. When Stasolla decided to sell Joey's, the Buckles bought the business.
Sales have been doing well at the north-side Joey's, and diners have asked when the restaurant would expand to another part of town, Peter Buckles said.
"We have a ton of customers who just say, 'Hey, you need to build something down south or closer to the mid-city,' " said Buckles, who's now a general manager at Phil Long Kia on Motor City Drive. "Ours (the original Joey's) is so far north, by the Chapel Hills Mall. And with the Borriello Brothers going out of business … it was almost a no-brainer."
Joey's Pizza occupies about half of the former Borriello Brothers space. The 8th Street location seats 50 and has 10 employees; the north-side Joey's has room for about 80 and employs 16. Both restaurants offer delivery.
Joey's sells whole pies or pizza by the slice. The hand-tossed, thin-crust New York-style pizza has large, wide slices that can be folded in half when eaten. Joey's also sells subs, wings, calzones, salads and, of course, strombolis.
The restaurant makes everything fresh daily, including pizza dough, sauces, marinara and garlic knots. Buckles said he believes the fresh approach helps give Joey's a leg up as more competitors come to Colorado Springs.
New York-style pizza newcomers who've arrived or are about to enter the market include Anthony's Pizza, Fat Sully's and Parry's Pizzeria & Bar. Leon Gessi, Ruffrano's Hell's Kitchen and one remaining Borriello Brothers location are among longtime local favorites that also sell New York-style pizza.
"I think customers just want the fresh food experience," Buckles said. "Joey's has been in business up north for over 10 years. We're very busy. People know our name. So, I think building down here, you just build off the brand and build off the name."