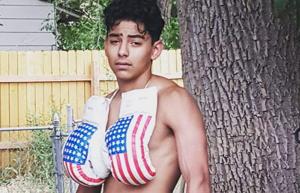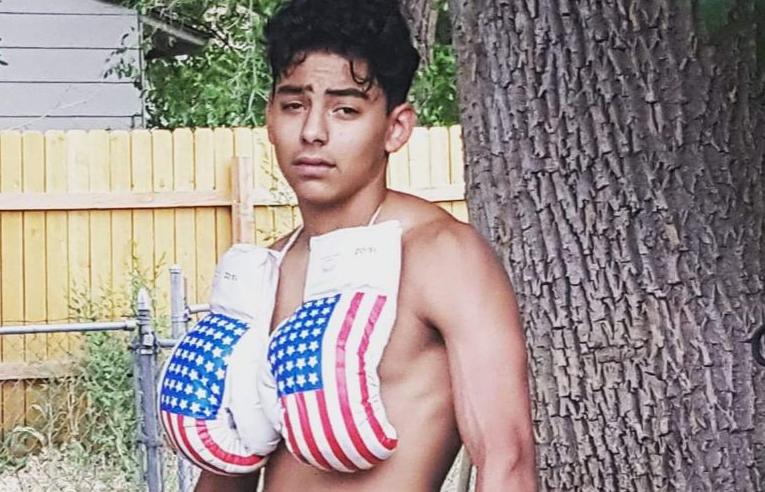 A woman who was 17 when she lured a fellow Colorado Springs teen to his death with a false promise of romance was sentenced Tuesday to 27 years in prison.
Lizeth Rodriguez, now 18, apologized in court to survivors of 17-year-old victim Luis Starkey Chavez, who was shot in the head by Rodriguez's boyfriend Nov. 5, 2018, after walking into an ambush robbery the couple had plotted together.
"It lets us let go of a hair of hate, and hate weighs down our hearts," said Chavez's sister, Rebecca Pietsch, who made a point of asking prosecutors to thank Rodriguez for expressing remorse in her comments to the judge.
"It doesn't mean the world, but it means something," Pietsch added.
The victim's family said the trigger man, Angel Rafael Martinez, 17, offered no such gesture when he was sentenced in December to 35 years in prison. He pleaded guilty to second-degree murder, claiming the shooting wasn't planned or intentional.
Rodriguez agreed to serve the 27 years under a plea deal in which prosecutors agreed to throw out a first-degree murder charge, including the potential for life in prison without parole. Rodriguez pleaded guilty to an adult charge of aggravated robbery.
In messages on Facebook, she had offered the teen sex with no strings attached, a pretext for the couple's robbery plot, Chavez's relatives confirmed in a frank account of the crime.
Chavez was shot shortly after arriving at a residence on Deerfield Hills Road on the city's southeast side. Afterward, the couple dragged the still-breathing victim outside and later told authorities that Martinez shot him in self-defense.
Chavez ended up a target because of his habit of flashing cash on his Facebook profile page — fruits of his full-time job installing floors alongside his father in Colorado Springs. The couple reportedly stole $200 to $300, the victim's father said.
"I would have run over and given them the money," Pat Chavez, the victim's father, said in tears as he addressed the judge. "Or if they had just shot him to where he could have come home, I would have nursed him to health."
But for his 10-year-old daughter, Pat Chavez said he would have pursued revenge, seeking "sangre for sangre," or blood for blood.
Chavez's biological parents lost custody of him when he was young — each serving time in prison on drug convictions — and the father and son had reconnected less than a year before the killing, with Pat Chavez taking him into his home and finding him a spot on his crew.
"He came to me and I was trying to teach him to be a man," Pat Chavez said.
The younger man took up his father's interest in boxing, and worked out in a gym even after long days laying floors. He also was a skateboard enthusiast who frequented the skate park in Memorial Park, aiming to become the "next Tony Hawk," a famous skateboarder, said Pietsch.
"He was on a roll for success," Pietsch said, recounting how Chavez's friends extolled his generosity and good humor at a candlelight vigil held late last year in his memory.
El Paso County Court Judge Shannon M. Gerhart imposed the agreed-upon penalty. Fourth Judicial District Chief Judge Will Bain appointed Gerhart to the case because a District Court judge didn't have room in her docket for timely hearings.