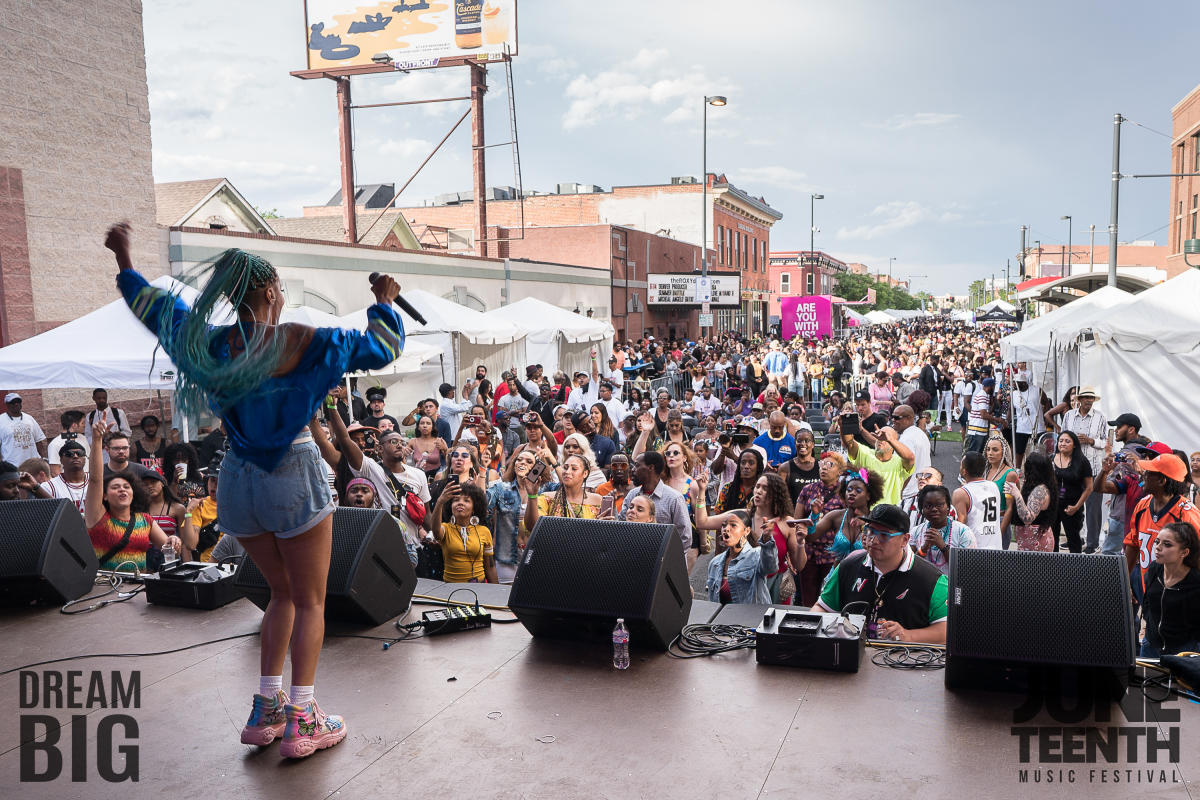 The Juneteenth Music Festival (June 18-20, 2021) returns to Denver's Five Points neighborhood with in-person entertainment! Or celebrate from the sofa with virtual programming available online. Either way you choose to celebrate, make sure you #DREAMBIG!
Commemorated in cities across the nation and around the world since June 19th, 1865, Juneteenth is a cultural event marking the ending of slavery and the beginning of African American independence in the United States. The 2021 Denver event will focus on the importance of art, storytelling and inclusion, and will include the annual DREAM BIG Awards. The online award ceremony will highlight individuals who have made positive impacts on the community and will feature musical performances, live podcasts, a virtual cypher, comedy, history segments and more.
Live music has returned, and it's better than ever! Nationally recognized performers take the stage during this historic festival, as well as some of the best local talent from The Mile High City. Enjoy the tunes from jazz musicians, hip-hop and pop artists and more at Juneteenth's iconic outdoor stage, located in the Five Points Historic District, famous since the late 1800s as both the musical and cultural epicenter of Denver's Black community.
Explore this rich and vibrant neighborhood as you sample tasty treats and browse one-of-a-kind art from skilled craftsmen and artists – take a piece of Juneteenth home with you to commemorate this important holiday. Before heading home, make sure to stop for lunch at one of the Black-owned restaurants in the area, like Welton Street Café, Mimosas or MBP.
Find fun for the whole family all weekend long. Plus, don't miss the interactive and educational programming at historic and acclaimed African American cultural institutions and landmarks, including a celebratory dance performance by Cleo Parker Robinson Dance on June 18.
Check in at JuneteenthMusicFestival.com for program details and updates and mark your calendar for Juneteenth 2021!