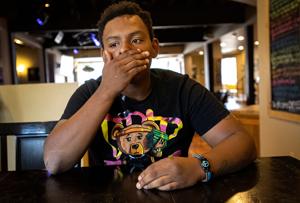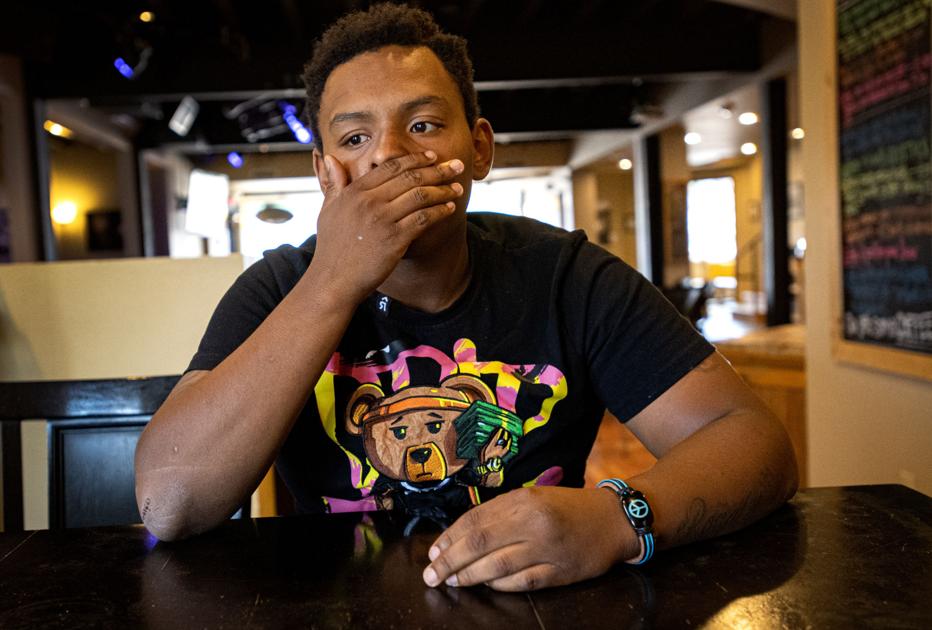 A jury deliberated less than 20 minutes before acquitting a 19-year-old man in an Aug. 3 skirmish that led to the deadly police shooting of De'Von Bailey in Colorado Springs.
Lawrence Stoker, Bailey's cousin, was found not guilty of two counts of third-degree assault and one count of harassment, capping a three-day trial.
Prosecutors sought to tie him to an alleged robbery that spawned the 911 call leading to Bailey's death as he ran from police after officers stopped him and Stoker.
But jurors offered stinging rebukes of their case after delivering the verdict, questioning why charges were filed in the first place. They cited a trio of eyewitnesses who said that alleged victim Anthony Love swung first, and that he wasn't robbed as he claimed, easily rising to "reasonable doubt."
"They almost proved it the other way," said panelist Julian Slavkoff, suggesting that Love, 20, could have been charged with assault based on the testimony.
Slavkoff went so far as to say the prosecution "should be ashamed," and he shook the defendant's hand in the courthouse lobby afterward. "Sorry they put you through this," he told Stoker.
The panel, however, stopped short of saying that Love was engaging in "swatting," as the defense alleged — or calling 911 with phony allegations in hopes of getting an immediate and forceful police response
"That wasn't what we were trying to prove," juror Casey Knowlton said. "We were really trying to stick to what the charges were."
The Bailey shooting cast an "ever-present" shadow over the trial, Knowlton said, but it didn't factor into the acquittal because the jury saw the events as being separate.
Prosecutor Jeff Lindsey, a chief deputy district attorney who supervises prosecutions in El Paso County Court, brushed off the jury's complaints when asked about them.
"That's their prerogative," Lindsey said, pointing out that the charges withstood scrutiny by El Paso County Court Judge Sam Evig, who found that probable cause supported the allegations, including when he declined to toss charges at the defense's request.
Stokers' trial began Tuesday, days after an El Paso County grand jury rejected charges against the officers involved in Bailey's death, Colorado Springs police Sgt. Alan Van't Land and Blake Evenson. Bailey, 19, was killed 14 minutes after Love's 911 call, shot in the back as he fled.
Body camera footage showed that Bailey had a gun in his shorts, consistent with Love's claim that Bailey flashed a gun at him while Stoker punched him and rifled his pockets.
Stoker's attorney, Danny Kay of Colorado Springs, ripped into the accuser on the stand, confronting him about smelling of alcohol and skewering inconsistencies in his account, including when it came to how much he drank before his encounter with Stoker.
Prosecutors Steve Prager and Nicole Triola argued that photos and video evidence of Love's injuries bolstered his story, showing he suffered a black eye, split lip, scratches to his shoulder and a torn shirt and pants. Triola referred to Love's shaky performance and called him "sad" — someone who didn't deserve the level of force used on him.
Asked on Thursday for their reaction to the acquittal, both Prager and Triola expressed appreciation for the jury's verdict.
Panelist Mara Hagan was among the four jurors who said that the case shouldn't have been brought.
"I just didn't think they had enough evidence," Hagan said.
Fellow panelist Shana Singh said Love's injuries didn't seem serious enough to merit charges let alone a lengthy jury trial.
"It felt kind of like just a scuffle," Singh said. "Something that was blown out of proportion."
Stoker could have been jailed for up to 18 months if convicted.
In an interview after his acquittal, Stoker said he had his "family and community" at his back. But the same trial that led to his acquittal forced him to relive a day he'd rather forget. Because of publicity over Bailey's death, he hasn't been able to escape those images, he said.
"To see myself in a state like that, seeing my cousin get shot, over and over — and not just in court, on Facebook," he said.
"That's something I don't want to have to deal with ever again."