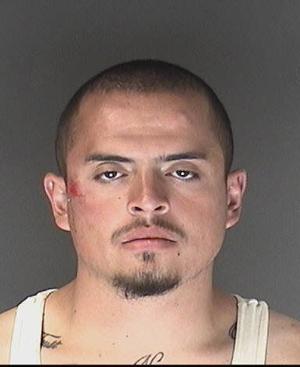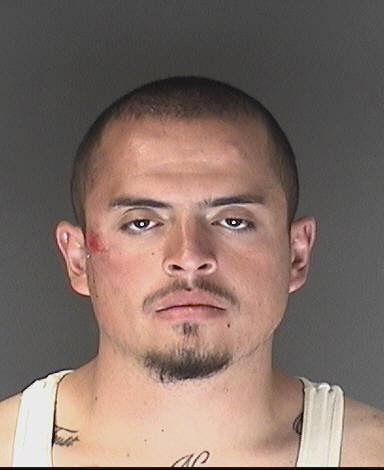 From a death penalty case to a near acquittal, the second trial for a man accused of murder in the 2017 execution-style shootings of two Colorado Springs teenagers is set to continue next month, a judge said Wednesday, nearly a month after a jury failed to reach a unanimous verdict on several counts, including murder.
The jury was split 11-1 to acquit Marco Garcia-Bravo on seven unresolved counts, said one of his attorneys, Carrie Thompson in court Wednesday in an argument for the judge to dismiss the remaining charges.
After a more than four-month trial, the 12-person panel convicted Garcia-Bravo of a single count of accessory to murder — the lowest charge he faced — and acquitted him of eight other charges, including two of the first-degree murder counts against him.
Prosecutors estimated Wednesday that the new trial would be shorter — between eight to 10 weeks — after a jury forewoman told the judge they felt their time "was wasted by prosecution."
Jury selection for a new trial is set for April 7. The jurors will be tasked with reaching a unanimous agreement on seven charges, including four courts of first-degree murder and two counts of second-degree kidnapping. Garcia-Bravo, 34, is accused of serving as one of the two triggermen in the March 2017 gang-related killings of 16-year-old Natalie Cano-Partida and 15-year-old Derek Greer, both students at Coronado High School.
In court Wednesday, the defense sought to shield seven charges against retrial, arguing that jury's unanimous verdict — finding him guilty of accessory to murder — supports "a conclusion by this court that there has been a final determination" that he was not guilty of the other charges that allege he was a principle in the crimes.
"In unanimously finding Mr. Garcia-Bravo guilty of accessory to a crime and acquitting him of the conspiracy charges, the jury essentially found that Mr. Garcia-Bravo is not guilty of committing the remaining seven counts…," Thompson told the judge.
Fourth Judicial District Judge David A. Shakes denied the defense's motion to dismiss the remaining counts, ruling the jury's acquittal on the conspiracy charge does not clear Garcia-Bravo in the remaining seven counts or prevent a jury from reaching an agreement in the second trial.
Cano-Partida and Greer were abducted from a party in Colorado Springs, driven to a remote location outside Fountain and made to kneel for point-blank shootings, part of what authorities called a gang plot. During the lengthy trial, prosecutors laid out allegations that the killings were plotted by members of the South Side Soldados, who they said suspected that Cano-Partida aided the gang's rivals.
The case relied in part on testimony by three co-defendants who were initially charged with first-degree murder in the case, but pleaded guilty to lesser offenses in exchange for taking the stand against the Garcia-Bravo. The defendant's attorneys argued all of them distorted their accounts to minimize their involvement.
Garcia-Bravo, known to his friends as Diablo, or Devil, is the last of 10 people to be prosecuted in the killings.