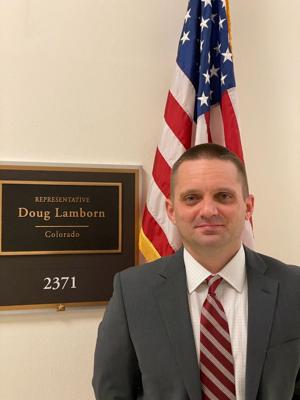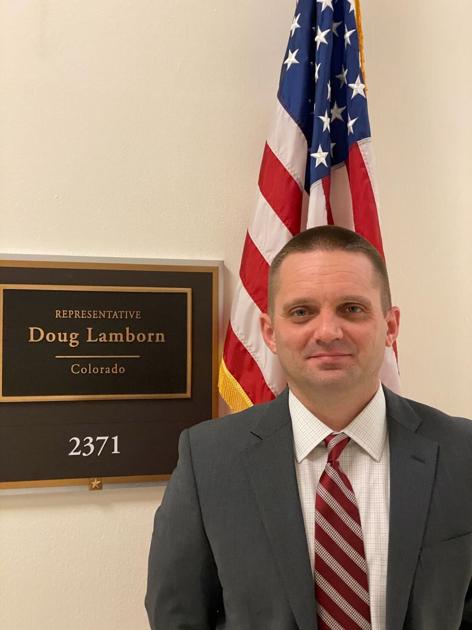 U.S. Rep. Doug Lamborn is hosting the U.S. Space Force's first congressional fellow, the Colorado Springs Republican announced.
The fledgling force's Maj. Chris Brown, a space operations officer with 16 years of service, will work on the congressman's defense team through 2021. Among his duties: helping the senator staff committee hearings, assisting with the writing of amendments and performing research on potential legislation, in addition to assisting constituents.
"I'm on multiple committees and sometimes double-booked," said Lamborn, a ranking member on the House Armed Services Committee and the ranking member of the Readiness subcommittee. "I can't be everywhere at once. I need someone to staff at different committees."
The new Space Force transfer said he's thrilled to obtain what he calls "professional military education through on-the-job training."
"It's a wonderful opportunity to service in a congressmember's office," said Brown, who was serving as a legislative liaison with U.S. Space Command's Washington liaison office before joining Lamborn's team.
And he has local ties: Brown, an Orlando, Fla., native, was stationed at Schriever Air Force Base starting in 2008 for approximately five years, working with the 2nd Space Operations Squadron of the 50th Space Wing.
Brown's familiarity with the "terrain and the people and the missions is very valuable," in addition to his institutional knowledge of the Space Force, Lamborn said.
The defense fellow program is a "win-win situation," Lamborn says: "It helps my office have someone who is knowledgeable, professional and effective lend a helping hand with our tremendous workload."
Lamborn's district contains more veterans than any other in the country, and many veterans contact his office for assistance, he said.
"Having someone who is active duty right now helps give us a very good perspective on what those needs are."