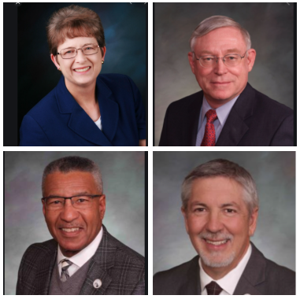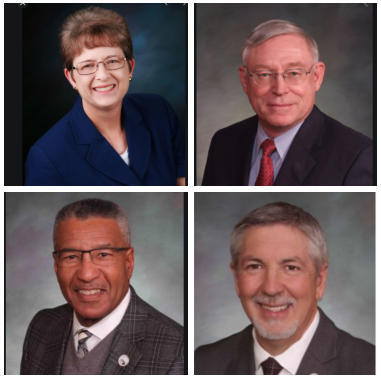 Colorado Springs-area lawmakers this week had a fair number of hits in the Colorado General Assembly.
Rep. Terri Carver, R-Colorado Springs, had the most, with a trio of bills she sponsors approved by the House Judiciary Committee on Tuesday.
Among the biggest bills of the week: House Bill 1107, sponsored by Carver and Rep. Yadira Caraveo, D-Thornton. The bill would protect the personal information of public health workers from "doxxing," the practice of posting home addresses or other personal information on social media in an attempt to harass the employee. The bill applies to employees of local public health agencies and those at the Colorado Department of Public Health and Environment.
HB 1107 stems from an incident last year when the head of the Parker Republicans, Mark Hall, posted the addresses of public health employees on a Facebook page. Along with the addresses, Hall wrote that, "If you work for the state, CDPHE, Tri-County or other agencies, you are on the radar, at your homes and elsewhere. You want to be Anti-Americans, Patriots are going to show you the errors of your ways. We didn't ask for this but you brought it on."
Current law makes it illegal to post the personal information of human services workers and law enforcement officers on the internet, if it poses an imminent and serious threat to the employee or family. Personal information, such as residential addresses, would be stripped out of state and local government databases under the bill upon request, Carver said. Violations are a class 1 misdemeanor, the most serious misdemeanor in Colorado. It carries penalties of six to 18 months in jail, a fine of $500 to $5,000, or both.
The bill won unanimous passage from the House Judiciary Committee on Tuesday.
A second Carver bill, House Bill 1015, provides that same protection to employees in the Department of Corrections, and it also won unanimous support from the House Judiciary Committee on Tuesday. "It's unfortunate that the society we live in that we see more of this activity," Carver said. "We always have a right to criticize government policy and actions, that's First Amendment, but that does not include the right, however passionate you feel about a particular topic, to threaten someone for doing their job or putting them in harms' way."
Both bills now head to the full House.
Carver also is sponsoring a bill to update state law on child pornography on the Internet. House Bill 1069 received a 10-1 vote Tuesday from the House Judiciary Committee and was sent to House Finance.
The bill updates state law to take into account how criminal organizations use the internet to promote child exploitation. "Successful prosecution in this area depends on forensic examination of a computer," Carver told Colorado Politics. There's a huge backlog of computers — in the hundreds, she said — that need forensic investigation, but the Colorado Bureau of Investigation and local district attorneys have limited resources to do those investigations. The 2021 version is a repeat of a bill from 2020 that fell victim to the pandemic-shortened session.
The House Finance Committee is the next step for House Bill 1084, sponsored by Rep. Tony Exum Sr., D-Colorado Springs. The bill requires the state Department of Human Services to reimburse county human services departments for the cost of driver's ed courses for foster kids. The House Transportation and Local Government Committee gave the bill an 11-0 vote on Tuesday.
Sen. Bob Gardner, R-Colorado Springs, failed in an attempt to tighten the law around emergency orders, when the Senate State, Veterans and Military Affairs Committee voted down Senate Bill 36 on Tuesday. The bill would require a state agency to follow the Administrative Procedures Act for emergency rules tied to emergency public health orders. Any emergency public health order going beyond 120 days would require public notice and a hearing. SB 36 failed on a party-line 2-3 vote.
A bill eliminating sub-minimum wages for about 400 people with intellectual or developmental disabilities is awaiting review from the Senate Appropriations Committee. Sens. Dennis Hisey, R-Fountain, and Rachel Zenzinger, D-Arvada, are sponsors of Senate Bill 39, which won unanimous approval Wednesday from the Senate Business, Labor and Technology Committee.
Zenzinger said during a Tuesday press conference that the bill would phase out subminimum wages for private businesses who hold a special certificate from the U.S. Department of Labor. That certificate is due to expire in 2025. There may be consequences for those employees tied to Medicaid eligibility and other income-based services, according to Zenzinger, but the bill requires the state's Employment First Advisory Partnership to come up with recommendations by next year to address those and related issues.
In other news: Former state Sen. Michael Merrifield, D-Manitou Springs, was confirmed by the Senate this week to serve on the board of trustees for the Colorado School for the Deaf and Blind.