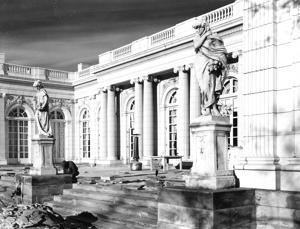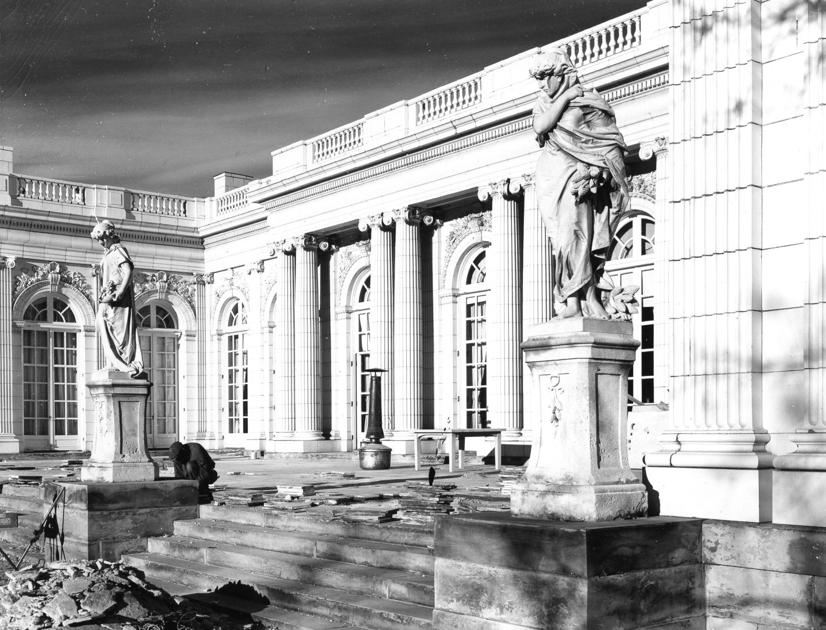 Colorado Springs is growing fast. As new homes, offices, stores, and public buildings are constructed, older and outdated buildings are torn down and removed. To prevent that from happening to historically significant buildings and places, Colorado Springs has a historic preservation plan.
Historic preservation can add to a community's understanding of its roots and sense of place, and can enhance pride in its history. Properly done, it can bring economic benefits as well.
The city government is currently reassessing its historic preservation plan, which was last reviewed in 1993. A detailed draft has been written by Stan Clausen and Associates, a preservation consultant. Named HistoricCOS, the new plan has already been advanced by the City Planning Commission and is slated for final approval by City Council on Dec. 10.
HistoricCOS embraces a bold proposal to strengthen neighborhood associations in the city, guide many of those neighborhoods to become National Register of Historic Places, and then create Neighborhood Master Plans that will use zoning and improved city services to preserve their unique historic character.
To accomplish the above, HistoricCOS recommends that the city Historic Preservation Board be turned into a Historic Preservation Commission and charged with creating and overseeing the creation of more historic districts in the Springs.
HistoricCOS is an update on the status of historic preservation in Colorado Springs as well as a bold plan for the future. It describes how historic preservation of homes and businesses here has mainly been a "do-it-yourself" exercise rather than a local government program. Individual homeowners and local organizations, such as colleges and business firms, have voluntarily placed their historic homes and buildings on the national register or the Colorado State Register of Historic Places. No city involvement was required.
Thus, HistoricCOS lists 36 homes and buildings on the national register, nine more on the state register, and an itemized list of 20 buildings at or near Colorado College.
Many of these 65 historic places in Colorado Springs are well-known. They include the Trianon mansion at the Colorado Springs School in Broadmoor, the Post Office downtown, St. Mary's Cathedral, and city founder General Palmer's home at Glen Eyrie. But others are relatively unknown, such as the Second Midland School on the west side, the Maytag Aircraft Building on South Cascade Avenue, and the Herschell Ideal Two-Abreast Carousel at the Cheyenne Mountain Zoo.
HistoricCOS encourages Colorado Springs city government to work harder at identifying and celebrating its 65 historic places. A systematic program of placing plaques on historic structures would be in order, along with a map that shows the historic places and how to find them. An easy to find and use internet site is needed.
The proposed historic preservation plan calls for stronger neighborhood associations because they would be the best advocates for preserving neighborhoods through the strict application of zoning laws. "Neighborhood leaders are increasingly concerned about insensitive changes taking place locally," the consultant's report noted. "Rezoning often impacts the long-standing character or pedestrian scale of a neighborhood. … These neighborhood leaders are seeking help to protect the aesthetic and overall value of their neighborhoods."
The HistoricCOS report celebrates places in Colorado Springs where there are active and functioning historic districts. Best known is Old Colorado City National Historic District, the endearing commercial area on the west side which has preserved several blocks of an 1890s style commercial area. Also easily identified is the Colorado School for the Deaf and the Blind State Historic District. A major residential preserve is the Weber-Wahsatch National Historic District that runs along those two streets from Palmer High School to the east side of Colorado College.
The consultants who wrote HistoricCOS cited the Old North End National Historic District, the area between Colorado College and Penrose Main Hospital, as the model for future residential neighborhood historic preservation in Colorado Springs.
National or state historic district designation brings no protections. The Old North End has taken advantage of a city law that provides for a historic preservation "zoning." Historic design standards have been adopted by City Council for the Old North End. The city's Historic Preservation Board sees that these standards are applied whenever there is new construction or major remodeling in the Old North End.
A newly strengthened Historic Preservation Commission will need modest staff assistance for its efforts to create more neighborhood historic districts with historic preservation zoning in Colorado Springs. HistoricCOS concludes by encouraging "increased levels of city staffing devoted to historic preservation." Right now there is very little.
We applaud the city planners, local historic preservationists and consultants who are working on the HistoricCOS blueprint. We believe an increased number of local organizations will need to participate if we are to have an effective historic preservation program that keeps pace with all the rapid development in Colorado Springs. Public-private partnerships, local foundations, family trusts, volunteer groups, and leading business interests are needed to preserve our city's remarkable historic neighborhoods, landscapes, and landmark buildings.
One helpful national guide sums it up this way: "A community that respects its history respects itself. The preservation of that history through the preservation of sites important to it can help a community realize its strengths and use them to improve the lives of all its residents."
Retired Colorado College political scientists Tom Cronin and Bob Loevy are longtime residents of Colorado Springs. Tom lives on the Mesa; Bob resides in the Old North End. Readers can download the proposed plan at coloradsprings.gov/historiccos