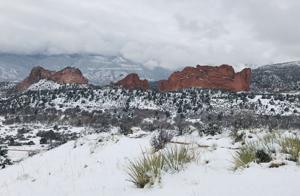 Update 10:10 a.m.
The Colorado Springs Fire Department is working to extricate a trapped person after a crash at Aeroplaze and Powers. Motorists are advised to avoid the area.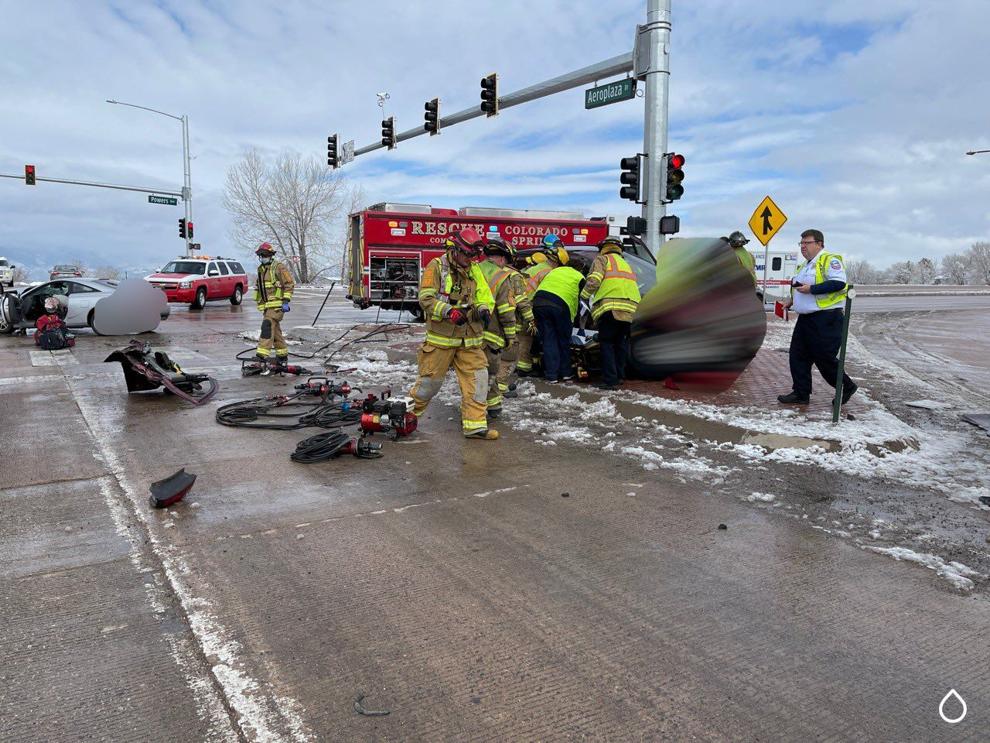 Update 7:33 a.m.
A crash on northbound I-25 at mile marker 153 (Interquest Parkway area) is blocking the left and center lanes.
Update 7:31 a.m.
A disable vehicle on southbound I-25 at Cimarron has been moved to the shoulder. All lanes are now open.
Update 7:25 a.m.
Colorado Springs police warn that I-25 is extremely icy throughout the city. "Drivers should use slower speeds and expect delays on the interstate," CSPD tweeted.
Update 7:19 a.m.
A pair of crashes on northbound I-25 slowed traffic Friday morning. One was at Circle Drive/Lake Avenue. The other was at Rockrimmon. Both have since been cleared from the roadway.
Update 7:10 a.m.
Crashed have been reported on major thoroughfares throughout the Front Range. Two crashes have been reported on I-25 – one near Exit 202 and the other at Exit 205 – in the Denver area. Likewise, two crashes have been reported on U.S. 36 (Boulder Turnpike). Interstate 70 has been reopened after a closure between Limon and Burlington.
—
Colorado Springs starts off Friday with slippery roads and cold temperatures, the National Weather Service in Pueblo said.
Morning commutes could take extra time after overnight snow left roads wet and icy. Colorado Springs Police Department issued an accident alert for the city to remind drivers to slow down.
Friday a 40% chance of snow is expected to linger in the Pikes Peak region with mostly cloudy skies, the agency said
Temperatures are expected to reach a high of 39 degrees with winds around 10 to 15 mph, the weather service said.
Overnight chances of snow drop to 30% before 3 a.m. and again after 4 a.m. Skies will likely be mostly cloudy with a low of 24 degrees and winds between 5 and 10 mph, the agency said.
Saturday's forecast shows signs of snow with more early next week. Sunday will bring a bit of reprieve and is expected to remain dry and sunny, the weather service said.
Here's the rest of this week's forecast from the National Weather Service.
Saturday: Mostly cloudy, with a high near 42 degrees and winds between 5 to 15 mph. A 40% chance of snow showers, mainly after 9 a.m.
Sunday: Sunny, with a high near 54 degrees and winds around 5 mph.
Monday: Increasing clouds, with a high near 47 degrees and winds around 10 mph. A chance of rain showers between noon and 3 p.m., then a chance of snow showers after 3 p.m. Chance of precipitation is 50%.
Tuesday: Partly sunny, with a high near 45 degrees and winds between5 to 10 mph. A 30% chance of snow showers, mainly before noon.