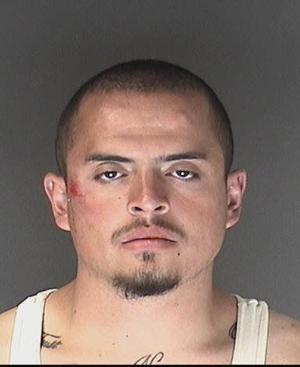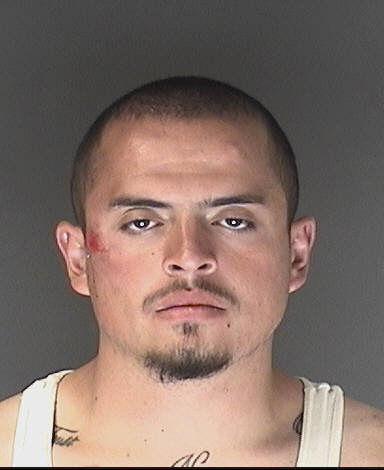 A Colorado Springs man who admitted playing a role in the 2017 gang killings of two Coronado High School students will be sentenced today to 30 years in prison — the result of a plea deal that sidestepped a potential life sentence.
Marco Garcia-Bravo, 24, pleaded guilty Thursday to two counts of conspiracy to commit second-degree murder in the execution-style shootings of 16-year-old Natalie Cano-Partida and 15-year-old Derek Greer. Prosecutors agreed to dismiss first-degree murder and other counts in exchange.
Fourth Judicial District Judge David A. Shakes is expected to impose his sentence at a hearing set for 10 a.m. today.
The defendant's guilty plea averted a retrial set to begin Wednesday after a more than four-month trial ended with a hung jury in February. The jury found him guilty of a single count of accessory to murder, the lowest charge he faced. On seven other counts, jurors split 11-1 in favor of acquittal.
The jury forewoman later complained that prosecutors had wasted their time in a trial that saw repeated delays related to the coronavirus pandemic.
Garcia-Bravo was previously accused of being one of two shooters, and had initially faced the death penalty, until prosecutors threw out their capital case in the wake of Colorado's death penalty repeal.
A conspiracy charge in a murder case alleges that a defendant plotted with at least one other person to commit murder and took a substantial step toward carrying out the plan, but it does not require a killing to occur, said Phil Dubois, a Colorado Springs attorney.
Garcia-Bravo will face a far lesser sentence than his co-conspirator and convicted shooter Diego Chacon, who pleaded guilty in December 2018 to two counts of second-degree murder. He was sentenced to 65 years in prison under terms of his plea deal.
The sentencing comes as one of three prosecutors in the case, Michael Fisher, is about to leave the Fourth Judicial District Attorney's Office. Fisher's last day will be April 16, a spokesman for the 4th Judicial District of Colorado said.
Garcia-Bravo is the last of 10 people to be prosecuted in the killings.