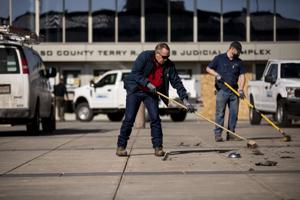 A man was arrested after a driving rampage through the city that included smashing through the front doors of the El Paso County Combined Courts building Friday morning, law enforcement said.
Colorado Springs police were called to a hit-and-run crash near Interstate 25 and Bijou Street shortly after 5 a.m. when an officer saw the same vehicle drive through the front lawn of the Police Operations Center a few minutes later, police said.
The driver sped off and later crashed into the front doors of the county court building, causing approximately $100,000 of damage, police said.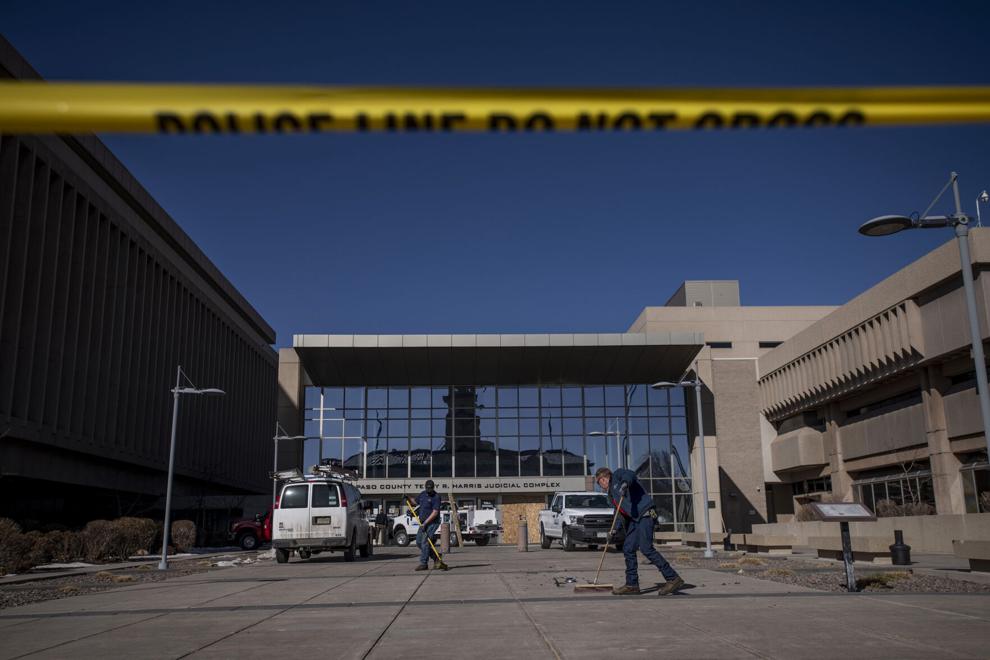 Officers tried to approach the driver, but he rammed into a police car and took off through the downtown area, officers said.
Officers arrested the driver, 53-year-old Tony Twiss, downtown about 30 minutes after the initial hit-and-run crash.
Colorado Avenue between North Nevada Avenue and South Weber Street was closed for nearly two hours, police tweeted.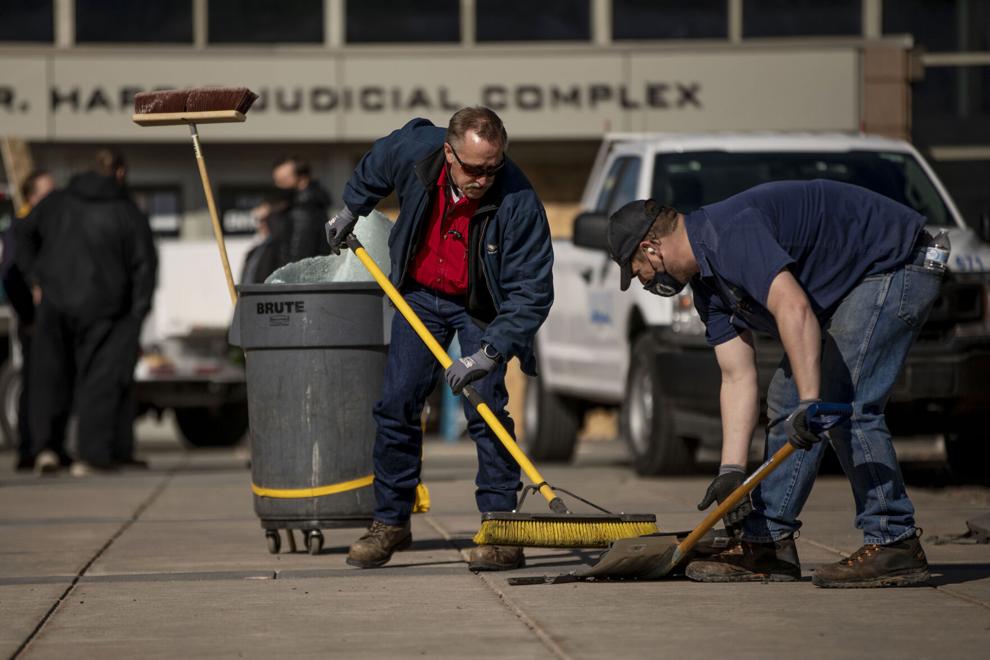 Officers are still investigating whether Twiss was driving under the influence. He was booked into the El Paso County jail.