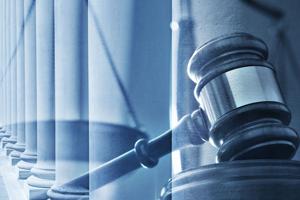 Seven years after being sentenced to prison for sexually assaulting an adolescent girl in Colorado Springs, a Castle Rock man is on pace to receive a new trial, the result of what the Colorado Supreme Court called a coercive police interrogation.
Ryan Matthew Cardman, 35, is due to be arraigned Monday on charges that he sexually assaulted his then-girlfriend's 7-year-old daughter when they lived together in Colorado Springs.
A jury convicted him at an April 2013 trial, and he was sentenced the following December to an indeterminant period of 12 years to life in prison.
In July, however, the Supreme Court overturned his conviction and ordered a new trial, concluding that Cardman's statements to then-detective Paul DeWayne Patton — in which Cardman admitted to some sexually abusive behavior — had been coerced.
The decision freed Cardman from prison, where his earliest parole eligibility was in 2024, and he remains free on a $25,000 bond pending a new trial, court records show.
Cardman served his time primarily at the now-closed Kit Carson Correctional Center in Burlington and the Arkansas Valley Correctional Facility in Ordway, said Colorado Department of Corrections spokeswoman Annie Skinner.
Patton, the police detective, was fired and charged criminally in 2015 for unrelated abuses on the job, including having sex with a kidnapping victim and lying to his bosses about it.
Patton, 44, claimed the woman had been stalking him when confronted with their text messages. He pleaded guilty to official misconduct and attempting to influence a public servant and was sentenced in January 2016 to four years' probation.
In an account laid out by the high court, Patton promised Cardman he could "help this go away for (him)" if he acknowledged some level of guilt, even as Cardman denied the girl's central claim that he'd sexually assaulted her dozens of times.
"Maybe you could meet (the victim) halfway on some of those things, that we can put the icing on the cake, put this in a drawer, have her go heal," Patton told him, according to a more than 30-page opinion.
Doing so would allow Cardman to "get back with (his) wife, go to church, live (his) life and put all of this behind (him), right now today."
"I would love that, you have no idea," the court said Cardman responded.
He went on to admit to several instances of sexual abuse.
The high court found the tactic "coerced the defendant into making a confession, and the prosecution used that confession against the defendant to convict him of multiple offenses."
Cardman's then-attorney, Charlotte Ankeny, sought to throw out the statements before trial but did not challenge their voluntariness. The Colorado Court of Appeals called that a "waiver" of coercion claims, and denied his appeal as a result.
Cardman's new attorney, public defender Nick Rogers, did not return a voicemail message left Wednesday.
The Supreme Court sent the case back to the appeals court for a new review in light of a recent court precedent, and again the appeals court found that Cardman had waived claims of coercion by not invoking them before trial. The state's high court then granted a second review, at which it voided his charges and demanded a new trial, absent the disputed statements.
According to KKTV, Cardman made other incriminating statements to a police officer posing as the victim on Facebook. The officer opened a dialogue with Cardman, who reportedly admitted to the abuse, the news station reported.
Citing an arrest affidavit, KKTV reported that Cardman deleted his profile when the officer, posing as the girl, asked for an apology.