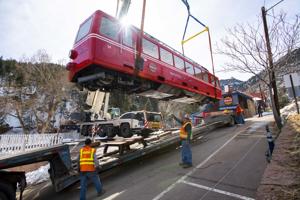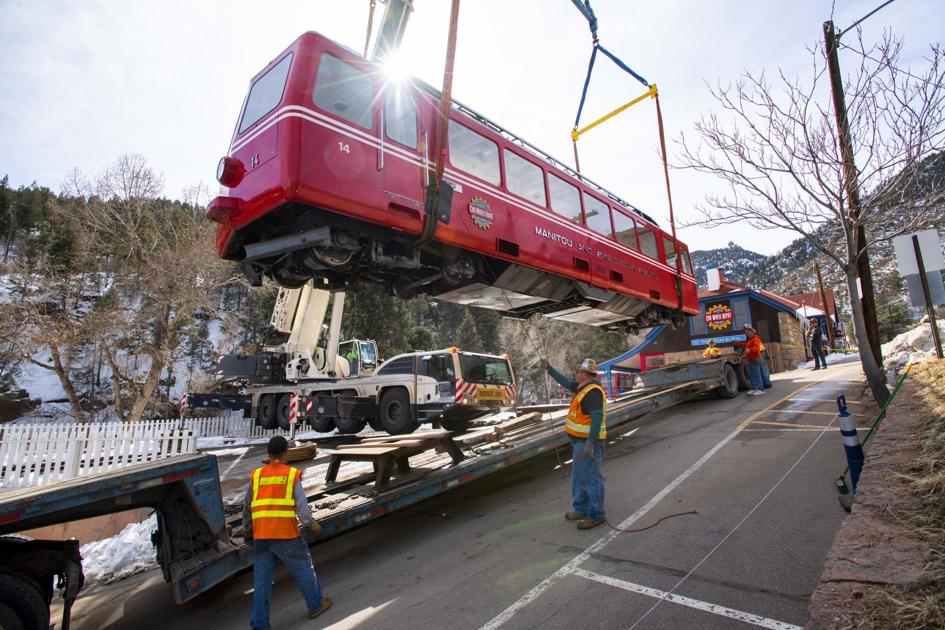 WOODLAND PARK • It's a deal. A car from the Manitou Springs Cog Railway is coming to Woodland Station.
Intended to be a tourist attraction that, in turn, might encourage visitors to shop locally, the railway car is the latest project led by the Downtown Development Authority.
"The car will be right behind the depot at Bergstrom Park on that first tier of Woodland Station," said Merry Jo Larsen, speaking at the DDA meeting this month. The car comes with rails and ties as well as two experienced railway men to help with the installation, she said.
"We have all the support in the world from the cog people," Larsen said. "We've talked to Darrin (Tangeman, Woodland Park's city manager) and the staff and they are so kind to offer their services to help us get the track laid."
Scheduled to be delivered Nov. 20, weather permitting, the railway car will be making a grand splash entry into the city. "We're going to try to create hype so that we get people involved," Larsen said. "This is going to be a heck of a move — I mean, this is a monster. To see it come up the pass into Woodland Park — this can be an historic event to celebrate every year."
Two cars, donated to Manitou Springs and Woodland Park, are available because Cog Railway owner The Broadmoor is redoing the railway and buying new engines and cars. A third retired car is expected to become part of the new downtown Colorado Springs soccer stadium.
The railway from Manitou to the top of Pike Peak is scheduled to reopen in May 2021.
The Gazette contributed to this report.