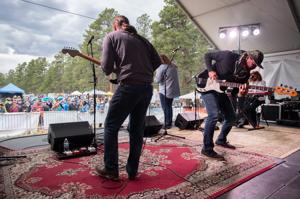 Fiddle equals life.
At least that's what 8-year-old Jeb Puryear thought while growing up in Ithaca, N.Y., where old-time music was having a heyday in the early '70s.
"It's kind of like the northern tip of the Appalachians," Puryear said from home in Ithaca. "It was a hot scene, vibrant. I thought it was going on all over the place and if I learned the fiddle I'd have it made. In a way it was true, but not in the way I was thinking."
As it turned out, old-time music wasn't trending around the country, though bluegrass has certainly grown in popularity through the years. But things turned out just fine for the musician. His 8-year-old intuition was spot-on.
Puryear's one of the founding members of Donna the Buffalo, the New York-based band he started with Tara Nevins more than three decades ago. Though they've yet to land on a proper description of the music they play, it's safe to call it a foundation of traditional mountain music layered with elements of zydeco and Cajun flavors, rock, folk, reggae and country.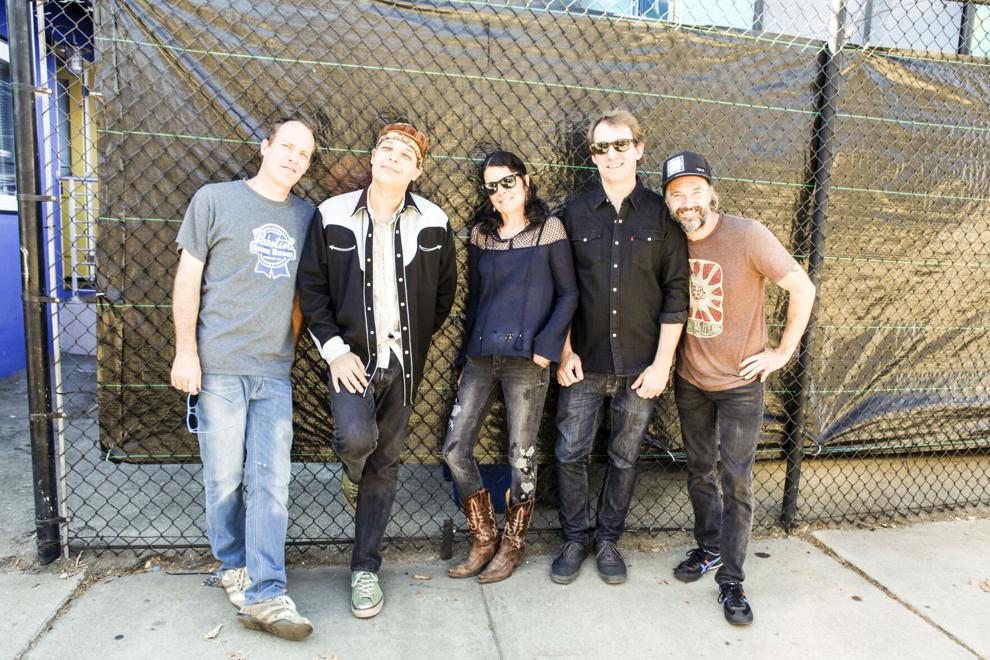 All Puryear knows is people danced through their entire first gig together all those years ago.
"I remember being so incredibly excited, like wow, this is my life," said the lead guitarist.
Songs still constantly snake through his head, begging to be written. He's not picky about the topics. Political songs, love songs — it's all grist for the stage.
"I have a habit of writing songs. I just write songs all day. While I'm driving," Puryear said. "I don't really like to listen to music very much, which always surprises people. But artists have always got something cooking, not that it's all good."
More than three decades later, the band's still roaming the country, playing its music and doing its job being a conduit for musicality.
"There's so much in society that thinks a certain way, but there's many more ways of being that don't get watered enough, per se," he said.
"Part of our job is to be available in those realms to open-mindedness and soul searching beautiful moments, the kind of thing people don't get when they're stuck in traffic. Music connects you to things that make life feel good and worth living. That's what we do."
Donna the Buffalo will headline Saturday's lineup at the 14th annual MeadowGrass Music Festival. JigJam will headline Friday and Cha Wa on Sunday. Other local, regional and national acts include Twisted Pine, The Commonheart, The Texas Gentlemen, The Coffis Brothers, Backyard Tire Fire, South for Winter and Joe Johnson. The event runs Friday through Sunday at La Foret Conference & Retreat Center in Black Forest.
The weekend also offers music workshops, late-night shows, a Friday afternoon beer festival, the third annual Steve Harris Songwriter of the Year Contest, vendors, guided hikes and yoga.
"We are considered Americana," said MeadowGrass Executive Director Nicole Nicoletta.
"This is leaning toward bluegrass this year. There are quite a bit of horns. Friday night's headliner is Irish bluegrass. They just played at the Grand Ole Opry."
Folk music has always been a popular vehicle for storytelling. Folk and Americana singer-songwriter and fiddler Rachel Baiman's third album, "Common Nation of Sorrow, which dropped earlier this year, delivers music "about generational activism and the way our communal struggles can give us a shared experience to work forward from," she says.
Baiman will play Saturday afternoon
"It's about helping people have insight into different perspectives," she said from home in Nashville. "It's important for society to understand each other as a whole on an emotional level. That's my job — turning these socioeconomic issues into something others can understand."
Activism took a starring role in her life from early on, thanks to her father, a member of a political group called the Democratic Socialists of America, and her social worker mother. Baiman found a way to twine the activism with the fiddle, which she started playing at 4 in a little music shop around the corner from where they lived in Chicago.
Her new album was influenced by watching the work her parents did.
"With my generation there's more interest in that, because it's been harder for us to have economic success and security," Baiman said. "It's interesting seeing that generational activism in play from being a kid to now being in my 30s. It does come to fruition over a long period of time. And that work you're doing is not for you, but for several generations down the line."
Contact the writer: 636-0270