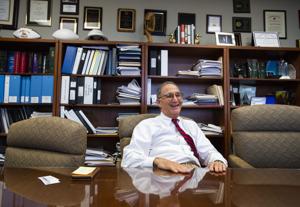 In 2000, Judge Steven Leifman hosted a summit involving the head of nearly every agency in Miami-Dade County needed to make systemic changes to how criminal justice interacts with mental illness: Police chiefs, the top public defender, lead state attorneys, county commissioners, mental health providers and state lawmakers.
He recommends that any community considering similar reforms do the same. It works particularly well when organized by the local judiciary, Leifman said.
"The best part of being a judge, is that when you invite people to meetings, they come," he said. "Even if they don't want to be there."
They sought comprehensive reforms. But first, they mapped their system as it currently existed, understanding each point where the criminal justice system intersected with the mental health system.
It led to a moment of clarity.
"At some point, everyone kind of looked at each other and asked who is more sick?" Leifman said. "The poor soul who has a serious mental illness that certainly didn't ask for it? Or us so-called geniuses and policy makers that designed a system that was developed to fail?
"And boy, was it really good at failing."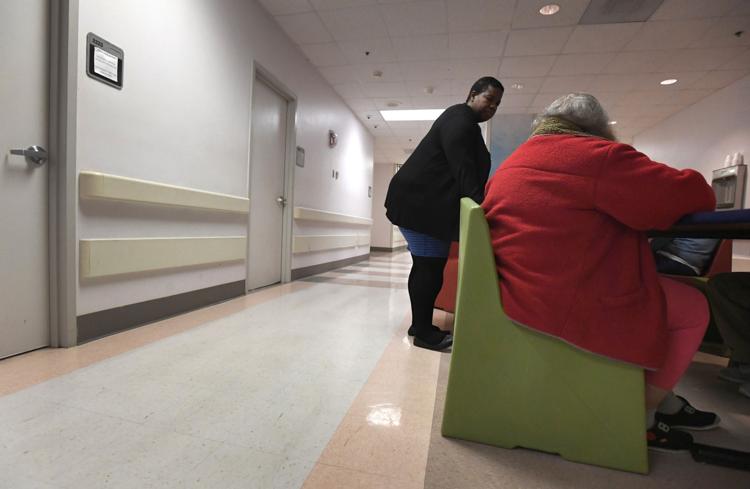 Here's some of the reforms later implemented across Miami-Dade County.
A county employee organizes dozens of crisis intervention team trainings every year across the county. The trainings are meant to help police officers approach mentally-ill suspects and connect them to needed resources in the surrounding community.
• Peer homeless specialist
The Miami Beach Police Department hired a man who spent 14 years living on the streets there to work with its homeless outreach team. The goal: Reduce arrests and help improve relations between officers and the community's homeless population.
• Misdemeanor jail diversion program
Criminal defendants are screened for mental illnesses as they enter the jail. Then, eligible inmates are offered a chance to leave the jail and receive mental health treatment in exchange for putting their case on hold for a year — usually, without having to sign a plea deal. Charges are typically dropped upon completion of the program.
• Felony jail diversion program
Certain low-level felonies also are eligible for a similar program. Often, the charges stem from suspects hitting police officers while being arrested. Victims must sign off on defendants participating in the program. While most cases do not require defendants to agree to plead guilty to charges, some participants are given a post-adjudicatory option that includes treatment and a chance for a sentence to be deferred and charges later dismissed.
• Miami-Dade Forensic Alternative Center
A 16-bed unit at a local behavioral health hospital that provides intensive care for people facing lower-level felonies and who are in need of mental competency restoration. After three or four months, participants are placed in care facilities in the community for continued treatment.
Trained specialists help criminal defendants sign up for Social Security income checks, Medicaid benefits and a host of other benefits to help them transition back into the community and receive care.
• Recovery peer specialists
A team of people with mental illnesses themselves — and often previous involvement in the criminal justice system — who help people in Miami-Dade jails transition back into the community and get connected to care.
• Mental Health Diversion Facility
A $42 million project to extensively renovate a building that will become a one-stop shop for those in need of mental health services, many of whom are homeless. The new facility is expected to provide housing, job training and psychiatric, physical and dental care.