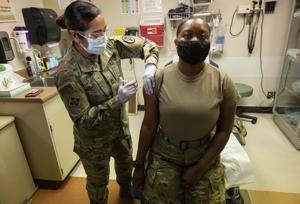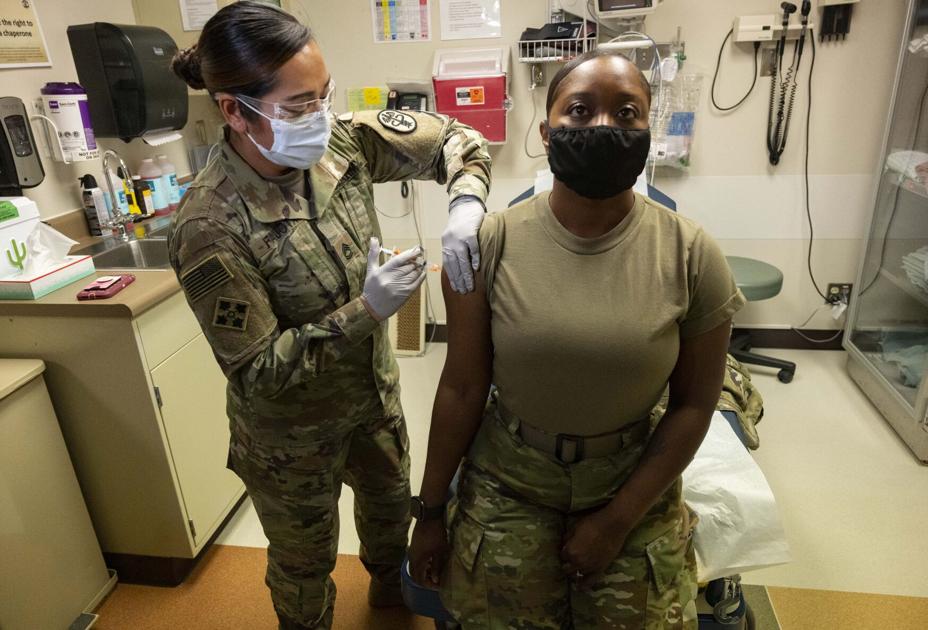 An upcoming COVID-19 vaccination mandate for all troops would help boost El Paso County's lagging immunity rate, the lowest among large metro Colorado counties.
El Paso County Public Health reports that 57% of the county's population, including military service members, are vaccinated — a number that's lower than that of other large counties like Denver, which has a vaccination rate of 71%.
Health experts previously considered a 70% vaccination rate high enough to achieve herd immunity or offer population-level protection from the coronavirus, but now it's likely not enough because the delta variant is spreading so fast, said Colorado College Professor Phoebe Lostroh, who has a Ph.D. in microbiology from Harvard University.
One person with the original virus infected two to three people, she said. One person with the delta variant infects seven to nine people.
Still, every increase in immunity is helpful, especially since the community is not mandating masks or social distancing as it did early in the pandemic to slow the spread of the virus, she said.
"All we have is contact tracing and the vaccine," she said.
The military's pending mandate would apply across the city's five installations and 40,000 active duty troops.
Fort Carson could represent a large chunk of residents who have not been vaccinated because across the Army, the Associated Press reports that 50% of the soldiers appear to be vaccinated.
"Getting more military members vaccinated will be a welcome boost to our local vaccination rates, and we look forward to seeing the continued progress toward increasing community health protection, said DeAnn Ryberg, deputy director for El Paso County Public Health, in a written statement.
Once vaccination among military members starts, it is likely to be a month before the community would see benefits, Lostroh said.
An increase in the vaccination rate is especially needed because the delta variant is driving an increase in cases across El Paso County. Nearly 1,000 people have tested positive in the last week in the county and the percentage of people testing positive is about 6.5%, county public health data show.
The number of people needing hospital care is also rising. The most recent data available showed 86 patients needing care for COVID-19 symptoms on Thursday.
While the state and El Paso County are not requiring any specific coronavirus prevention measures, businesses can mandate vaccinations, Lostroh said.
"I think employers should consider it to keep their employees safe and their businesses functioning," she said.