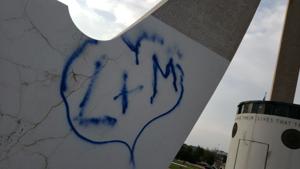 Profane graffiti was painted on the monuments dedicated to fallen first responders and military personnel in Colorado Springs' Memorial Park sometime over the weekend.
All three memorials — the Veterans Memorial, the Peace Officers Memorial, and the Fire Fighters Memorial — were vandalized, police said. The vandals seemed to focus most of their efforts on the first two monuments.
The Veterans Memorial, dedicated in 1968 in honor of fallen heroes as they served on America's behalf throughout various wars, was covered in profane graffiti painted in blue.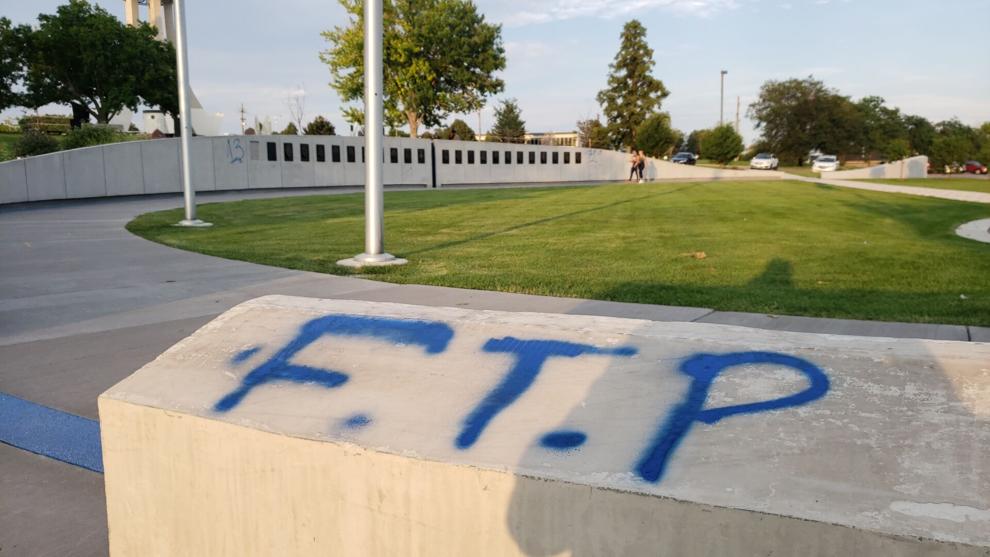 The 52-year-old memorial is one of the oldest of several other monuments and museums dedicated to remembering the sacrifices of American soldiers throughout the Colorado Springs area.
The vandalism of a memorial dedicated to people who had served their country, said Mike Thomason, secretary of the Dutch Nelson Chapter dedicated to reuniting and supporting veterans of the Korean War, was especially disrespectful.
"You don't deface anyone's property, especially veterans'," he said. "It's just disrespectful in this city. Whoever did it should be caught and penalized."
The vandals also focused on the peace officers memorial down the hill, painting anti-police rhetoric on the monument, which was established in May of 2018 in honor of fallen peace officers throughout different agencies operating in the Pikes Peak region.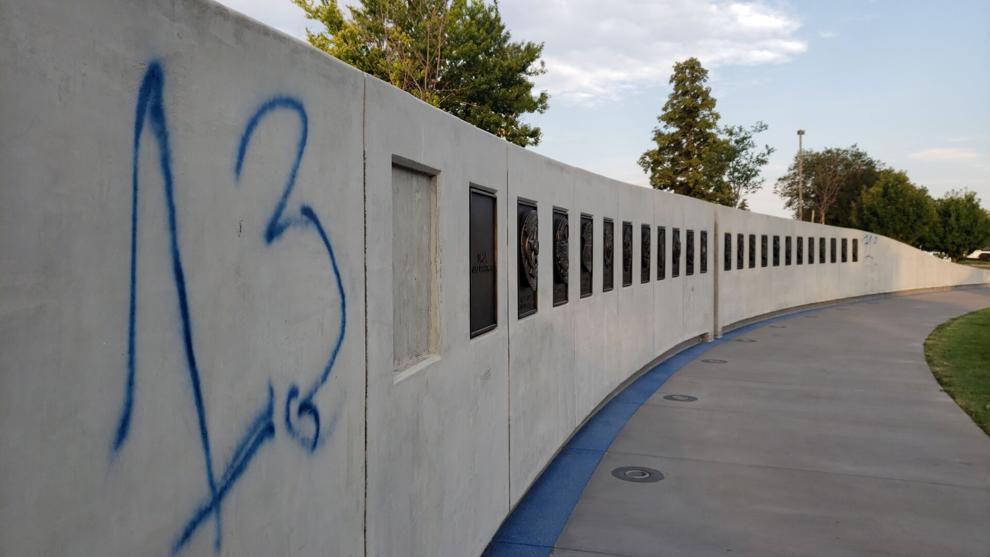 Colorado Springs Lt. Jennene Scott said the vandalism was "disappointing," and that police responded to reports of the vandalism, and were looking into nearby security footage that's given them suspect information on the culprits.
Because that investigation is ongoing, Scott couldn't elaborate on those details. But in the meantime, police will be coordinating with the city to clean the graffiti up.
"It may take a couple of days to get that cleaned up, and to get the right people on it," Scott said.