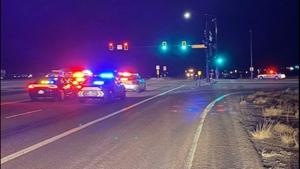 A motorcyclist was killed in a crash east of Colorado Springs near Cimarron hills Wednesday night, law enforcement said.
Colorado State Patrol responded to a crash at the intersection of US-24 and Marksheffel Road around 7:35 p.m. where a Ford pickup collided with a 2004 Honda motorcycle, troopers said.
The driver of the motorcycle, a 30-year-old man, died. The pickup driver had no serious injuries.
More information will be posted as it becomes available.