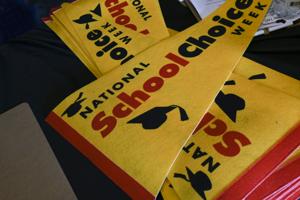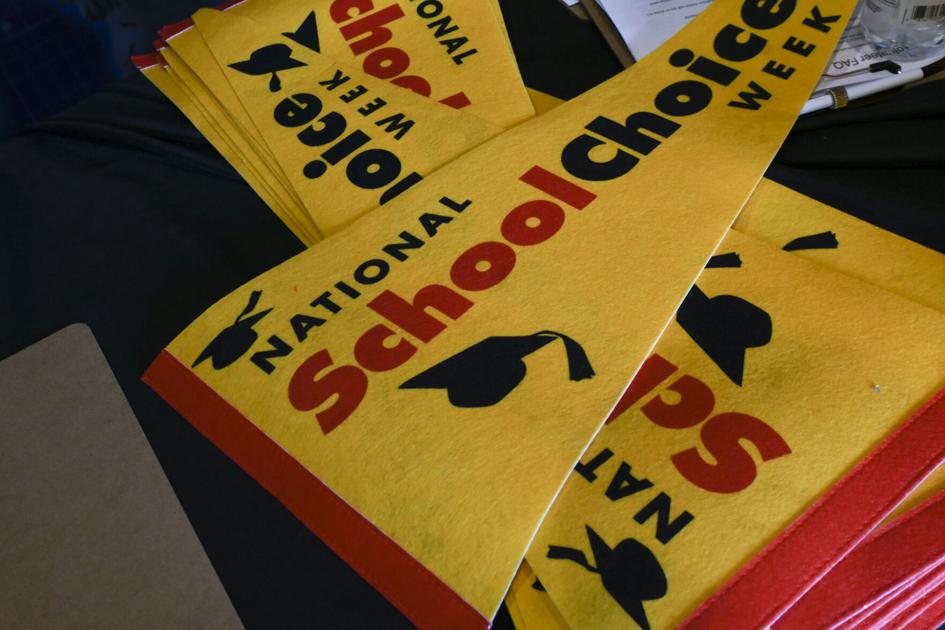 Education has had to adapt, modify, reinvent and forge ahead during the coronavirus pandemic.
Nonetheless, Colorado schools, with open enrollment, are taking applications for students for the academic year that starts in the fall.
But the pandemic has left many students and parents trying to figure out what kind of learning works best for them, said Deborah Hendrix, executive director of Parents Challenge. To see what's available locally, this year's School Choice Fair, which Parents Challenge presents annually for the community, will happen on Saturday, the final day of National School Choice Week, which runs Jan. 24-30.
"Education has taken a huge hit, and we want to make sure parents know they're in the driver's seat in determining the type of education option they choose," Hendrix said.
Instead of being held inside a venue, families this year will be able to drive into a large parking lot and see colorful displays about different types of schools and educational programs.
The "Drive-Thru Parade" starts at 11 a.m. and runs through 1 p.m. Saturday in the parking lot at Colorado Springs Early Colleges and Colorado Technical College, 4405 N. Chestnut St. It is free and open to the public.
Some 45 displays will be set up, ranging from traditional public schools, religious and other private schools, to public charter schools, online academies, homeschooling programs and educational organizations. To honor social-distancing restrictions, families are asked to stay in their vehicles.
Packets of information will be handed out, and schools will have QR codes available for families to connect to websites with more information.
The Gazette also will publish an Education Guide related to school choice Sunday.
"It's both a fun and educational event," Hendrix said of Saturday's fair.
The first 300 vehicles will receive free backpacks full of school supplies.
Also, 100 free movie passes will be given away to a showing of "Miss Virginia." The movie starts at 5:30 p.m. Saturday at UCHealth Park, formerly Sky Sox Stadium, at 4385 Tutt Blvd.
Based on a true story, the 2019 movie stars Emmy award winner Uzo Aduba as a struggling single mother who is losing her 15-year-old son to the rough streets of Washington, D.C. Unwilling to see her son drop out of school and deal drugs, she places him in a private school and launches a movement to change the educational system.
"It highlights what it takes sometimes to advocate for your children, what families have to do to make sure opportunities are available, when the school their child is in may not be working for them," Hendrix said.
Parents Challenge provides grants and additional support, such as technology, food, rent, tutoring and mental health assistance, to more than 240 low-income students in El Paso County each year to attend a school of their choice.
The organization doesn't tell parents what schools to send students to but rather helps families understand that there are many choices, Hendrix said.
Colorado became an early adopter of the concept of school choice, which means students do not have to attend the public schools in their neighborhood, but can apply to attend schools in other areas. The state's first public charter schools opened in 1993.
This school year, Colorado's traditional, charter, magnet and online public schools have enrolled 883,199 students in preschool through 12th grade, a 3.3% decline over 2019-2020, according to the Colorado Department of Education. Homeschool doubled this year with 15,773 students statewide, compared with 7,880 in 2019, enrollment figures show.
A total of 32,034 students registered in online academies, which is a 43% increase over last school year.
Another 33,000 students statewide attend religious and private schools, according to state data. And 12,000 children go to private nonprofit or for-profit preschools.
The Pikes Peak region has 17 public school districts, more than 50 charter schools, and numerous religious and general private schools.
But, Hendrix said, it's often hard for parents to know how to navigate changing schools, switching to a homeschool model or enrolling in a private school. Attending the fair can help families sort everything out, she said.