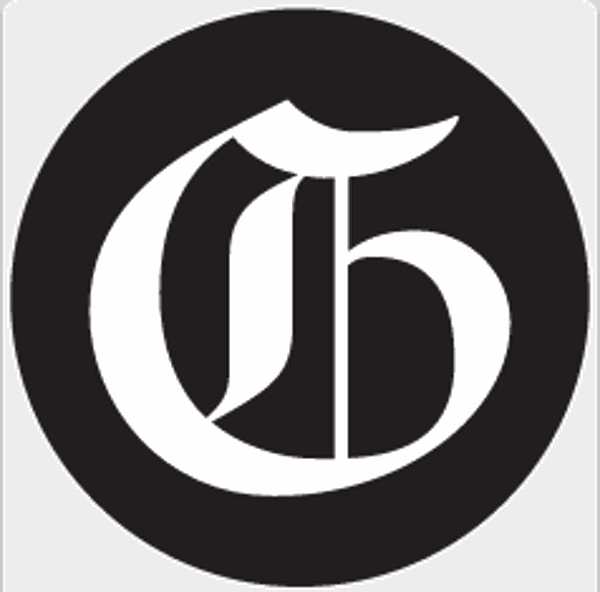 Michael Bennet says his favorite movie is "Butch Cassidy and the Sundance Kid," the 1969 revisionist Western starring Paul Newman and Robert Redford as the legendary outlaws who didn't let a few raindrops defeat them.
The George Roy Hill film depicts Butch and Sundance overcoming the odds in one memorable scene, when they're cornered on a cliff high above a churning river by the super-posse that's been hired by a railroad magnate tired of getting robbed by the pair.
Contemplating their only possible escape route, Sundance hems and haws before finally admitting why he's reluctant to take the plunge. "I can't swim!" he says.
Butch lets loose an explosive laugh and shakes his head. "Why, you crazy — the fall'll probably kill ya," he says before they jump to safety.
Bennet will know in a matter of weeks whether his White House ambitions echo the iconic Butch Cassidy scene, and if he'll survive to campaign another day.
By the time New Hampshire's Democratic primary votes are counted on the night of Feb. 11, Bennet's leap of faith — keeping his campaign going on a shoestring as higher-polling and better-funded candidates drop out — will have either triumphed over immeasurable odds, or Colorado's senior senator will be forced to reckon with the reality that even the most well-intentioned underdogs don't usually come out on top.
Since early December, Bennet has piled nearly all his eggs into the baskets of Iowa and New Hampshire's respective first-in-the-nation caucus and primary, declaring that he'll have to do well in one of those states if his campaign is to continue.
After those two states vote, the primary moves to Nevada for a caucus on Feb. 22 and to South Carolina for a primary on Feb. 29. Then it's Colorado's chance to help pick the nominee on March 3 — Super Tuesday — along with 14 other states and territories. If things go according to Bennet's plan, his surprise finishes in the first contests will have propelled him into the upper ranks, bringing attention and money his campaign starved of both.
Bennet has been focusing most intently on New Hampshire for the last month, since pledging to hold 50 town halls there before the state' primary and launching a fundraising drive to support a television and digital ad campaign aimed at putting himself in front of the notoriously independent and sometimes contrary-minded voters.
Bennet said in a living room in Manchester, N.H., earlier this month that he's sensing momentum at "town hall after town hall."
"I think that's real, and I really think there's a real possibility that we can end up in the top three here," he told a small crowd of supporters.
Through the second week of January, Bennet's campaign has logged 31 of the 50 New Hampshire town halls. And after bringing in what his campaign says is more than $400,000 toward a $700,000 goal, Bennet aired a TV ad describing himself as "the opposite of Donald Trump" for a week in New Hampshire and launched a series of longer digital ads introducing himself to voters.
In the first, in a story that's become a campaign trail staple, Bennet talks about the time his second grade class was "asked to line up in order of whose family had been here the shortest period of time and whose family had been here the longest." Bennet's father's family arrived on the Mayflower and his mother, a Polish Jew who survived the Holocaust, emigrated to the United States with her refugee parents after the Second World War.
"And that's meant something to me from the time I was very young, and now it particularly means something to me when we have Donald Trump in the White House, the most anti-immigrant, anti-refugee president that we have ever had," Bennet says in the video.
Armchair pundits insist Bennet must be angling to be someone's vice presidential pick, or become a cabinet appointment under whichever Democrat unseats Donald Trump.
But Bennet and his closest advisers dismiss such speculation.
Bennet said at a town hall in Manchester, N.H., just after midnight on Jan. 1, that he learned from his mother that the United States "is a symbol that was critically important to people around the world," and from his father, he learned "that public service was noble."
Trump, Bennet added, has been "upholding neither of those things."
In the year since his presidential campaign began to materialize — Bennet's core message hasn't changed.
Jan. 24 will mark one year since Bennet took to the Senate floor to castigate Ted Cruz for the Texan's "crocodile tears" during the government shutdown in a lengthy diatribe that encapsulated Democrats' frustration with the GOP obstruction tactics. The video quickly went viral, becoming the second-most watched video in C-SPAN history.
The anniversary of an event Bennet followers refer to as simply "the speech" will also be 10 days until the Iowa caucus and 18 days until the New Hampshire primary.
"It's important in this moment in our democracy to have as candid a conversation as we can, because our democracy is under real risk," Bennet said at a recent town hall.
Terming Trump not the cause but "a symptom of our problems," Bennet struck a theme he's articulated: "We have to do everything we can to defeat Donald Trump, and at the back end, we've got to come out begin able to govern again. The fever hasn't broken, and the only way to break it is to win elections."
Bennet has been sounding the alarm against Democrats tying themselves too firmly to positions that risk turning off crucial swing voters, including big-ticket proposals such as Medicare for All that he argues will only distract the country from solving problems within reach.
"We need to do more than offer empty promises that further disillusion the American people," he said.
In Denver, Bennet put it this way: "There is nobody to ride to the rescue here except us. … There's not a mystery to it. It's going to take a lot of hard work, but there are Americans who came before us who faced far greater challenges than what we face."
He's taking a page from Gary Hart and the late John McCain, two senators who toppled expectations by winning the New Hampshire primary after their campaigns had been written off by the political class.
McCain ran a 2008 GOP primary campaign that bears some similarity to Bennet's, holding town halls across New Hampshire, where voters heard the Arizonan's "straight talk" answers to their questions.
Hart, the Democrat who held the same Colorado Senate seat occupied by Bennet for two terms in the 1970s and 1980s, endorsed Bennet in New Hampshire last summer, blessing his successor as heir to the insurgent, come-from-behind strategy that vaulted Hart into contention in 1984.
But while history indeed shows that January front-runners often stumble on the way to the Democratic presidential nomination once the voting starts, the record is less encouraging for dark-horse hopefuls who consistently register as far back in the pack as Bennet has for the past year.
If Bennet's recent appearances have a valedictory tone, it could be because eight months into his presidential run — his campaign launch in early May was delayed about a month until he received a clean bill of health following treatment for a surprise diagnosis of prostate cancer — Bennet's standing in the polls hasn't improved from the 1% support he scored in the first primary poll to include his name, the Des Moines Register/CNN survey of likely Iowa caucus-goers released on March 9.
In poll after poll, nationally and in early primary states, he's hovered between 0% and 1%, even as more than a dozen better-polling candidates have watched their numbers move around since last April, when FiveThirtyEight began tracking a rolling average of Democratic primary polls.
Bennet has flat-lined in the low to mid-10ths of a percent for most of the year, landing at 0.2% in FiveThirtyEight's Jan. 8 average. He isn't doing any better in Iowa or New Hampshire.
But Bennet and his campaign aren't dwelling on those numbers. Instead, they trumpet the unusually high numbers of early-state voters who say they haven't firmly committed to a candidate.
According to a December NPR/PBS/Marist poll, 76% of Democratic and Democratic-leaning independent voters haven't yet made up their minds which candidate they'll support for president.
It's "kind of an irony," Bennet said at a recent New Hampshire town hall, that the primary appears to be as open as it is, with no clear front-runner. Joe Biden and Bernie Sanders sit atop most polls, though Elizabeth Warren and Pete Buttigieg have led in some state surveys and the top candidates' war chests could keep the contest unsettled for months, election observers say.
"I say it's ironic because the DNC made this decision about the debate stage, where they're carving people off the debate stage at a moment when nobody in New Hampshire has actually made up their mind," Bennet said. "More than that, at a moment when the folks in New Hampshire are taking a look at the leading candidates and asking, 'Are these really the folks that we want to put up against Donald Trump?'"
Attracting traditional attention
A few weeks after the Des Moines Register editorial board anointed Bennet as the Democratic candidate who could "pound some truth" into the campaign, a New Hampshire Union Leader editorial mentioned Bennet in a plea for the national media to pay attention to drop its "obsession with 'front-runners' and the horse race aspect of the selection process, caring little for issues."
In December, Vicki Kennedy, widow of Massachusetts senator Ted Kennedy, introduced Bennet to a group of Boston-area high school students at the Kennedy Institute for the United States Senate as "one of our nation's inspirational leaders … cut from the same public service cloth" as her late husband.
"As a presidential candidate, he has been passionate and eloquent about providing opportunity for everyone to participate in the American dream and restoring integrity to our government," Kennedy continued.
After a decade of Republicans laying siege to what Bennet calls "small-d democratic institutions" and "completely immobiliz(ing) Washington," Bennet argued, "the American people responded to that, in part, by sending a reality TV star to Washington to blow things up. People say they wanted to blow the place up. I say, 'Congratulations, you've achieved your objective. Now what do we do?'"
The concluding scene in "Butch Cassidy and the Sundance Kid" suggests, metaphorically speaking, the answer to that question will not include Colorado's senior senator.
After an idyllic interlude robbing banks in South America, the wise-cracking bandits find themselves surrounded by what must be half the Bolivian army.
Wounded and nearly out of ammunition, Butch and Sundance decide they'll head to Australia after shooting their way out. As they emerge into the town square, guns blazing, the film's frame freezes and the color drains over the muffled sound of the Bolivians' guns.