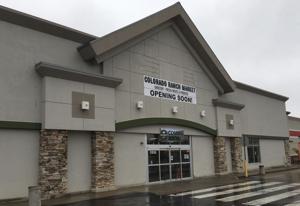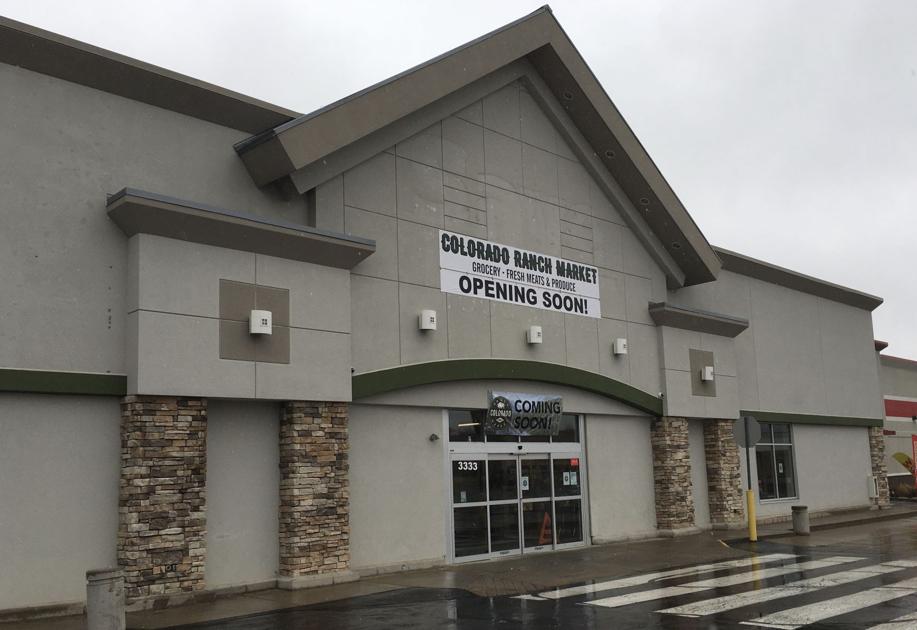 A Save-A-Lot discount grocery has closed on North Academy Boulevard in Colorado Springs but is being replaced next month by Colorado Ranch Market, whose more conventional format and larger assortment of recognizable brands will better fit the area, the stores' operator says.
Save-A-Lot, which opened in late 2016 in the Carefree Center shopping center southeast of Academy and North Carefree Circle, closed in August. Another Save-A-Lot remains open at 405 S. Circle Drive on the Springs' south side, where it's operated since 2004.
The more than 40-year-old Save-A-Lot chain was purchased in 2016 by a Canadian private equity firm, although many of its stores are owned and operated by independent licensees.
In Colorado, Leevers Supermarkets, an employee-owned Franktown company, operates 15 Save-A-Lot locations, including those in the Springs. Colorado Ranch Market is a new concept being rolled out by Leevers, and its Springs store will open Dec. 14, said Gabe Disbrow, Leevers' chief operating officer.
Leevers, an independent chain that employs about 500 in the state, made "a business decision" to close the Save-A-Lot on North Academy, Disbrow said.
Save-A-Lot is known as a no-frills chain that offers big discounts, but sells almost exclusively house brand and private label items that don't appeal to all neighborhoods, he said.
"We didn't think it was perfectly tailored to that community," Disbrow said. "It's a banner that works in some locations and doesn't in others. We felt like our customers were asking us for what we're providing with Colorado Ranch Market."
At Colorado Ranch Market, shoppers will find broader product lines and items they're accustomed to seeing at competitors such as Safeway and King Soopers, he said. Like those stores, Colorado Ranch Market also will have private label items.
"We've got a lot more assortment in there, a lot of brands that everybody will recognize," Disbrow said.
Colorado Ranch Market, which will have about 30 employees, also will offer broader selections of natural and organic products; fresh produce; and meat cut daily on site. The store, Disbrow said, will have "an element of freshness and specialty for that location."
The store will have a full assortment of beer for sale, including national labels and craft selections brewed in Colorado, Disbrow said. The store won't sell wine or other alcohol.
Colorado Ranch Market also will have broader selections of vitamins, supplements, CBD products and other items to promote good health, which is in response to customer requests, he said.
The store will occupy 20,000 square feet at the Carefree Center, which will offer a "small, convenient footprint that's easy to shop, easy to get in and out of," Disbrow said. Allowing on-the-go customers to "do more important things and allocate their time in other ways" is critical, he said.
"We're very focused on making that the most convenient experience possible," he said.
Competition wasn't a factor in Save-A-Lot's closing, he added. King Soopers and a Walmart Neighborhood Market operate stores a short drive to the north, near Academy and Austin Bluffs Parkway.
"Our industry is competitive, but we feel there's a need and a population and a community there that we understand and have listened to and really deserve a more convenient solution than what they have today," Disbrow said.
The Carefree Center, which opened in the early 1980s, has seen its ups and downs. A Safeway grocery anchored the shopping center for several years before closing in 2012; the center fell into foreclosure after Safeway closed.
But new stores in the center include a Family Dollar, while CVS has opened a pharmacy and retail store at the Academy and North Carefree corner.
"There was a time when there were vacancies," Disbrow said "We're excited to see it come to life and for first-class co-tenants that are all committed to serving that area."