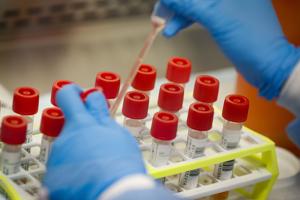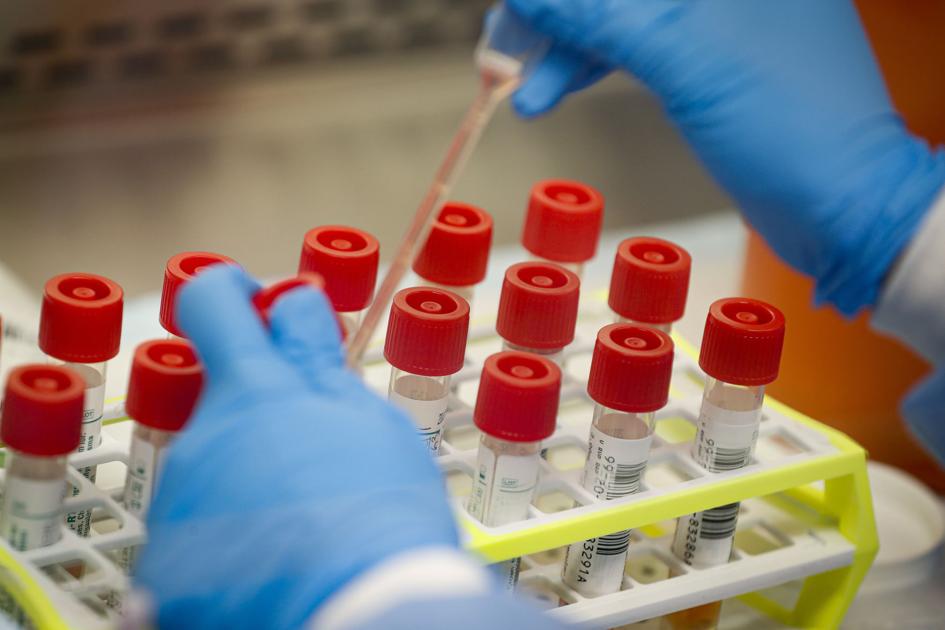 Two new coronavirus outbreaks in long-term care facilities in El Paso County were confirmed Thursday, bringing the number of outbreaks in nonhospital care settings to five in Colorado Springs.
El Paso County Public Health staff are working with 18 health care facilities which have residents with respiratory symptoms that may be related to COVID-19, including the five with outbreaks, said Michelle Hewitt, a spokeswoman for the agency.
MorningStar at Mountain Shadows, an assisted-living facility, is seeing the largest outbreak of coronavirus among the long-term care facilities in town, public health data shows.
Twelve of the 53 residents of MorningStar, 5355 Centennial Blvd., have tested positive for the virus, spokeswoman Lorna Lee said Thursday. The other long-term care facilities with outbreaks have confirmed 10 or less coronavirus cases.
Outbreaks at nursing homes and other long-term care facilities are particularly worrisome because the elderly and those with compromised immune systems and other health issues are most at risk of contracting and dying from the disease.
Ten residents at MorningStar are in quarantine and two other residents have died of the virus, Lee said. One died at her residence at MorningStar on March 24, before her test results were received, Lee said. A second MorningStar resident died on Monday at the hospital.
In addition, three MorningStar staff members have tested positive for the virus and are recovering at home and five residents are waiting on test results, she said.
The daughter of a MorningStar resident, Susan Saksa said she received letters from the company about the outbreak, but she was not notified about residents who died or given timely information about her mother's test results, she said.
"I would have liked to have found out my own mother's results without having to clamor for them," she said.
After contacting MorningStar multiple times, she found out that her mother tested negative for the virus, she said.
But she is still worried about her mother's exposure to the virus at MorningStar and she is unclear about the best steps to take to protect her mother, who has Parkinson's disease. Moving the 89-year-old out of the facility could be difficult because of her mother's confusion, she said. For example, she doesn't fully understand the virus and why certain steps are being taken to protect her, Saksa said.
To help protect residents, MorningStar staff are using personal protective equipment, such as masks and gloves at all times and dedicated equipment with each resident, Lee said.
Staff will work with the family members of residents on moving out of the facility, she said. But, by many standards, MorningStar is safer than the broader community because of its isolation procedures, Lee said.
If families wish to move residents out of facilities with outbreaks they cannot be moved into other facilities and must be cared for at home, Hewitt said.
The two facilities with new outbreaks are Terrace Gardens Healthcare Center, a nursing home, at 2438 E. Fountain Blvd., and Brookdale Skyline, an assisted-living facility, at 2365 Patriot Heights. Each facility has had one resident test positive for the virus, Hewitt said.
A Brookdale spokeswoman confirmed that residents' families were notified of the outbreak. Terrace Gardens did not immediately respond to request for comment.
A long-term care facility has an outbreak of coronavirus when two people in the facility have a respiratory illness within a one-week period and one of them is a resident. The facility must also have at least one confirmed case of COVID-19 in the same time frame, Hewitt said.
The other facilities with coronavirus outbreaks are Winslow Court Retirement Community, where five residents have tested positive, and Laurel Manor Care Center, where 10 residents have tested positive and two have died, according to public health and facility management.