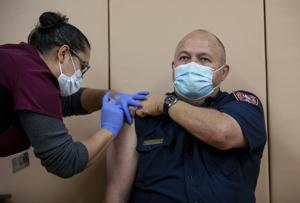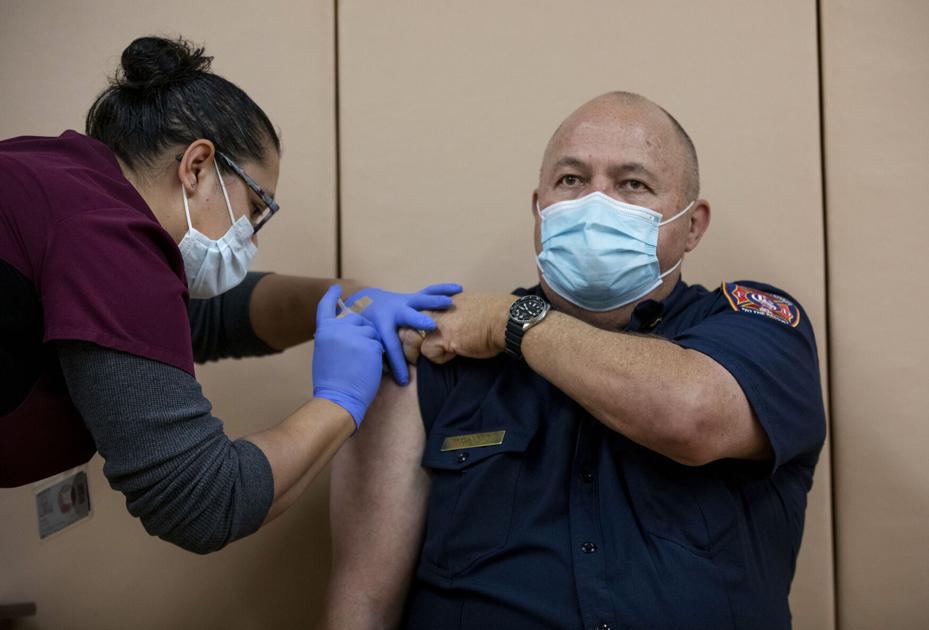 A new vaccine webpage launched Thursday by the El Paso County Department of Public Health will provide residents access to information about how to access COVID-19 vaccines, the department announced.
The new How will I get the vaccine? webpage offers "timely, relevant and credible information" about vaccine access; contacts for vaccine providers; details about eligibility and timelines; advice on how to stay safe as the vaccination process continues; and information on reporting possible side effects, or "adverse events," according to a department news release.
The public can also access hotline information if they have additional questions.
"We understand the community's excitement about the vaccine rollout and also the confusion surrounding phased distribution," El Paso County Public Health Medical Director Dr. Robin Johnson said in the release. "The goal of our agency is to provide clarity about when and how each individual will be able to receive a COVID-19 vaccine and to (ensure) a timely, organized vaccination program."
The vaccine web page is the latest addition to the county Public Health website, which already provides basic information on the vaccine and answers to frequently asked questions.
The department plans to add more features to the website, including more information about vaccines and data on the vaccine distribution process, Public Health Director Susan Wheelan said in the release. That information is expected to launch next week.
El Paso County is currently focused on Phase 1A of vaccine distribution, according to a post this week on the El Paso County Public Health Department's Facebook page, but El Paso County has been able to begin some limited Phase 1B vaccinations, county spokeswoman Natalie Sosa told The Gazette Wednesday.
"Providing vaccines to everyone will take time and is based on the availability of vaccines," the department's Thursday news release said.
El Paso County Public Health is working with health care providers and other community partners on the vaccine distribution plan. Updates will be made to the department website as more information is available.
Public health leaders encourage residents to continue practicing prevention measures like wearing masks, practicing social distancing, and regular handwashing.
To learn more about COVID-19 vaccines, phased distribution or vaccine eligibility status, visit elpasocountyhealth.org.
More information about the state's phased vaccine distribution plan can be found at covid19.colorado.gov/vaccine.