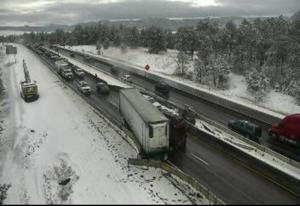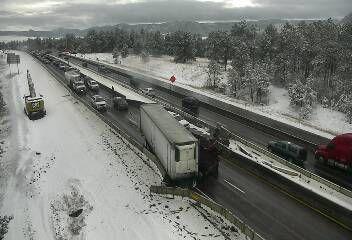 Northbound lanes of Interstate 25 are closed at exit 163 due to a jackknifed semi-truck Friday afternoon.
There is no estimate as to when the road will be reopened, Colorado Department of Transportation tweeted. Alternate routes north to the Denver area include Colorado highways 105, to the west of I-25, and 83, to the east of the interstate.
"A tow is enroute and we are working on clearing the road to get traffic through. 1 other vehicle involved in the crash," Colorado State Patrol tweeted.
– Latest road conditions from CDOT.
– Click here for updated list of closings and delays.
– Map: Latest traffic conditions around Colorado Springs.