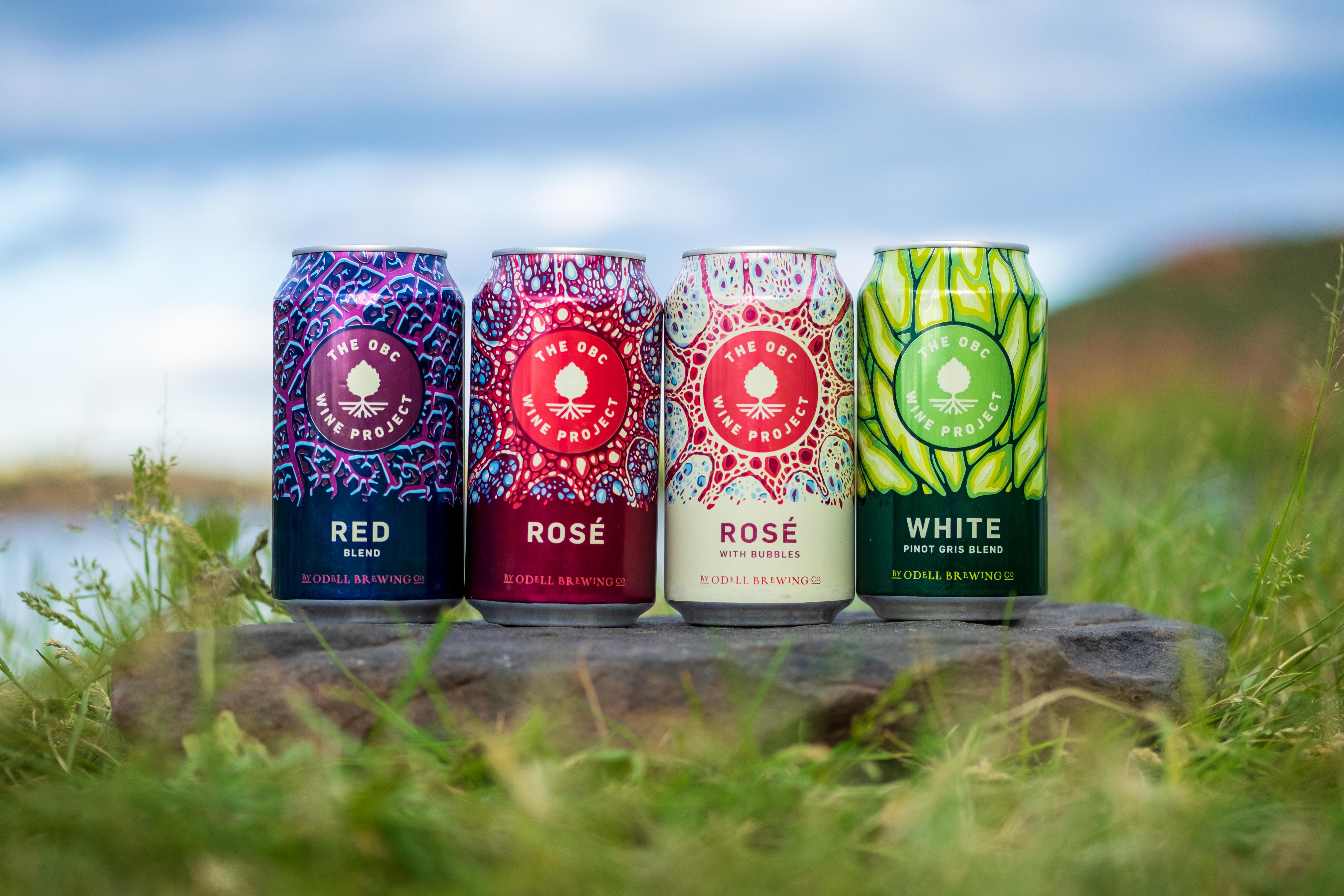 After 30 years of consistently producing some of the finest beer Colorado has to offer, Odell Brewing has decided to expand into wine. This summer, the company released a line of four canned wines featuring a red and white blend, a rosé and a bubbly rosé. Each wine features grapes sourced from regions Odell had become familiarized with in sourcing hops. Helmed by experienced vintner Travis Green, The OBC Wine project is on course to becoming a growing staple of Odell's evolving portfolio.
Green began his wine career in 2008 when he and his family opened High Tower Creek Vineyards — a small, 13-acre operation in the Georgian Appalachians. After selling the vineyard to some loyal customers in 2017, Green stayed on as winemaker while consulting for three additional vineyards around the Atlanta area. This year marks Green's 11th vintage as a winemaker. With a longstanding interest in moving out west, Green sprang at the opportunity to join Odell's team, beginning with the project in January of this year. "The ambition and passion behind the project were very apparent," said Green.
With a longstanding interest in different hops and fermentation techniques, the exploration of grapes has been a natural progression for the brewery. This year the newly constructed facility on the Fort Collins campus will work with close 200 tons of grapes, at least 20 of which will be sourced from the Western Slope. While the wine stands on its own, there has been plenty of information exchanged between the seasoned veterans of both beer and wine production. "There's a lot of education from the beer side to make sure everyone is speaking the same language," said Green, acknowledging that much of the canning expertise comes directly from the brewers' wheelhouse.
This slideshow requires JavaScript.
Each of the four wines is a clear indication of Green's experience and seasoned palate, with a degree of nuance that pushes the boundaries of what customers often expect from canned wines. The rosé, with grapes from the Wahluke Wine Co. in Washington's Columbia Valley, is inspired by the kind found in Provence, France. A blend of Sangiovese, Grenache, Cinsault and Mourvedre, it features a remarkably light hue and a crisp clarity perfect for summer jaunts. The sparkling is 100% Saignee pinot noir from King Estate in Oregon's Willamette Valley, with the bubbles added after being canned. The red blend also comes from Wahluke, with a blend of Tempranillo and Tannat grapes making for by far the boldest wine on the roster.
"In the next couple of iterations, I might try to pull it back a little bit," said Green, indicating the project's dynamism. The white — a blend of Chardonnay, Sauvignon Blanc and a dash of Riesling — comes from Goshi Farms in Silverton, Oregon, the same place the brewery gets its Strata hops. "What I'm more concerned about is balance and having something interesting," said the winemaker.
Currently sold individually or in a mixed 12-pack, each can contains half a bottle of wine. Unlike their bottled counterparts, the cans are meant to be consumed relatively quickly, possessing a shelf life of roughly 6 – 12 weeks.
A tasting room at the Fort Collins brewery is currently in the works, with the team shooting for an opening next spring. Customers can expect a range of tasting-room only varieties, with fruited, hopped and natural wines set to join the original roster. Both a pinot noir and chardonnay are set to arrive in bottles come October.
OBC Wine Project can be found in most places Odell is sold.
All photography courtesy of Odell Brewing.