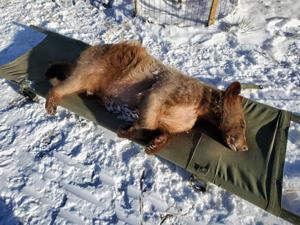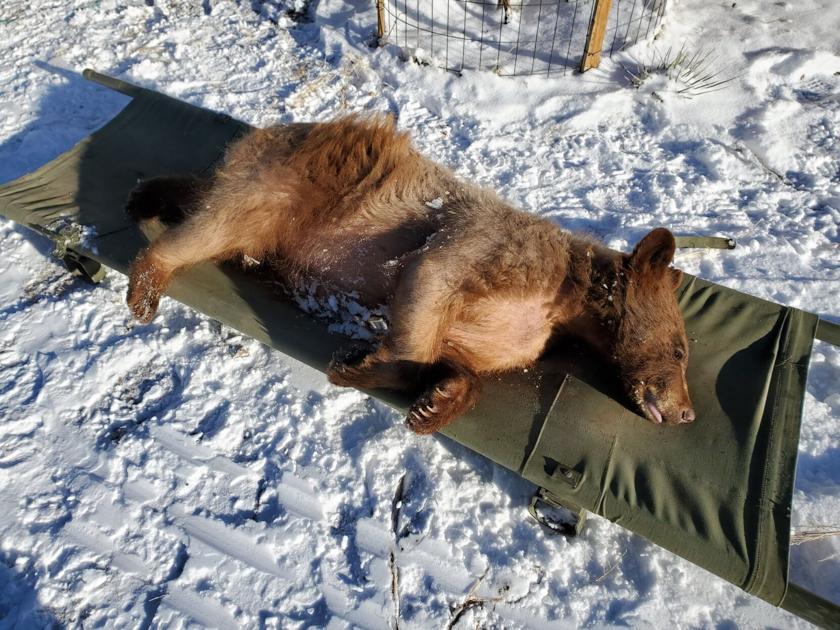 Five orphaned black bear cubs are getting a second chance at living in the wild thanks to Colorado Parks and Wildlife.
According to Colorado Parks and Wildlife, five black bears orphaned as cubs last summer will be returned to the wild and tucked into artificial dens to hibernate on Pikes Peak.
Colorado Parks and Wildlife released video of the cubs hanging from a fence inside their enclosure at the Wet Mountain Wildlife Rehabilitation center in Wetmore.
It is time to go into the den for hibernation for 5 bears at wet mountain wildlife rehabilitation in Wetmore where Tom and Cec Sanders have been keeping these orphans the past 6 months. @COParksWildlife officers are taking the cubs on Pikes Peak to spend the rest of the winter. pic.twitter.com/FLAnOHyGRr

— CPW SE Region (@CPW_SE) January 27, 2021
For safety reasons, the bears were tranquilized prior to being transported to their new mountain home. One of the cubs, weighing in about 120 pounds, can be seen getting loaded into a sled and hauled to a trap for transport.
"In you go!" tweeted Colorado Parks and Wildlife, sharing video of wildlife officers loading the sleeping cubs one by one into a trap for transport to the snowy mountain.
Wildlife officials are hoping the bears will remain in the dens until spring. Once the bears wake, they will have a new mountain home where they can run wild and be free.
In Colorado, black bears are typically the most active from about mid-March until November. Never approach a black bear if you spot one. Keep all windows and doors secure to prevent bears from entering your home.