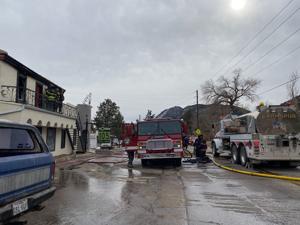 A fire engulfed an apartment above the 105 Social House, a restaurant off Colorado 105 in downtown Palmer Lake, Monday afternoon, destroying everything a family of eight owned.
Firefighters responded to the call a block away from the fire station around 12:11 p.m., fire chief Chris McCarthy said. When they arrived, heavy flames were burning in the upstairs portion of the building, which incurred significant damage, McCarthy said. The loft's windows were broken and blackened.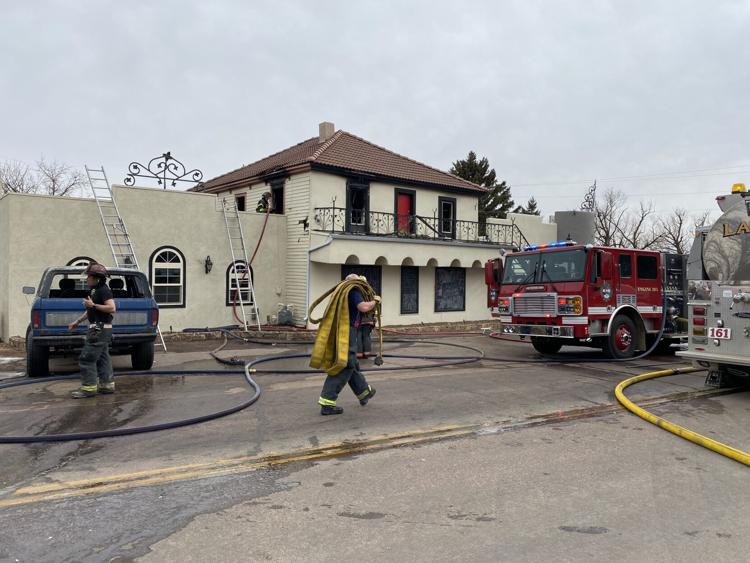 The 105 Social Club apartment loft is home to the Graziani family, a husband and wife with six children. Anne Graziani was working on her laptop in the apartment when she smelled smoke, she said Monday.
"I opened up the door and the whole apartment was on fire," Graziani said.
She said she rushed into the smoke-filled room and grabbed her 3-year-old who had been napping, raced down the stairs and through the front door of the building. Her husband had not been home during the fire and her other children were at school.
While firefighters investigated inside the structure after the flames were extinguished, Graziani stood outside surrounded by family, soot covering her clothes and face. Tears streamed down her face as a firefighter pulled a charred urn out through the upstairs window of the building. It held her father's ashes.
"We lost everything," Graziani said. The family's cat remained missing.
Firefighters reported no injuries. Graziani's sister drove her to the hospital to be checked for smoke inhalation.
The owners of the 105 Social House, Justin Kaye and his wife, said they raced to Palmer Lake from their home in Falcon when they received a call about the fire.
"Right now, I just don't know anything," Kaye said, looking at the building.
He has owned the building for two years and said he thinks the restaurant should still be operational. Firefighters said there may be smoke damage to the restaurant area but no structural damage was found downstairs.
The cause of the fire is under investigation.